Sydney house prices are continuing to rise which may intimidate some buyers out of the market – but savvy investors can take advantage of the current conditions.

Blogger: Jeremy Fisher, director and founder, 1st Street Home Loans

With the recent property buying boom, Sydney is the nation's leader in growth with properties rising 15.6 per cent in the first half of the year (ABS data) and 25 per cent of Sydney suburbs now with median price tags of over $1,000,000.
Several suburbs in the inner west have climbed into the million dollar range including Ashfield, Camperdown, Earlwood, Five Dock, Homebush, Lilyfield and Petersham. The inner-west price rise has pushed further west into the Canterbury Bankstown region with Hurlstone Park and Ashbury moving into the million-dollar median price range. On the coast, many suburbs on the northern beaches now also command seven figure prices – Davidson, Allambie Heights, Beacon Hill, Cromer, North Narrabeen, Warriewood, Wheeler Heights, Frenchs Forest and Terrey Hills.    
For homebuyers, the price rise can seem intimidating but property prices have been rising for centuries and they will continue to rise. Property prices are influenced by inflation and rise somewhat in line with the price of other goods and services over time. One hundred years ago you could buy a hamburger for 5 cents, now it's $10 and soon it may well be $20. When buying a property, the most important factor to assess when organising a loan is affordability. If you have enough funds to comfortably make the repayments on your loan then the price is suitable.
Homeowners can take advantage of rising property prices by tapping into the equity in their property to make further investments. Your equity is essentially the profit you would make if you were to sell your property and pay off the mortgage but it is possible to access your equity without selling your property. This equity can be used, for example, to put a deposit down on an investment property.
Contact your mortgage broker or financial adviser for more information about buying a property or accessing your equity.
About the Blogger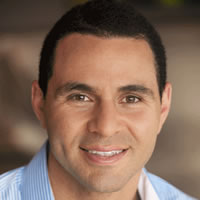 Director and Founder of 1st Street Home Loans, Jeremy Fisher, is one of the most awarded mortgage brokers in the industry and winner of the Australian Broker Association's prestigious 'Australian Broker of the Year'.
Since 2001, Jeremy has settled in excess of $500 million worth of property loans and delighted clients with exceptional results and highly personalised service.
Top Suburbs
Highest annual price growth - click a suburb below to view full profile data:
latest news