The current surge in the property market creates more opportunities for developers to build and sell off-the-plan properties but if there are too many of these properties being built it could lead to an oversupply and a price fall.

Blogger: Jeremy Fisher, director and founder, 1st Street Home Loans

There are obvious reasons why buyers are attracted to off the plan properties – a property can be secured with a small deposit, there are tax depreciation benefits on new builds and some buyers can use the construction time to get themselves in a position to obtain finance for the eventual payment when the building is complete.
Buyers should always make themselves aware of the possible outcomes relating to their purchase, both the positive and the negative. With the current level of growth in the property market there are many off the plan properties being built and scheduled to be built. When the market cools down again in coming years, there is a chance that there will be an oversupply of new properties, causing the values to fall. Many off the plan properties are in large blocks with very similar properties throughout the block and these properties can fall faster in value in a property market downturn. In these types of buildings, especially those in areas with many new surrounding developments, there can be direct price competition within the building and any person lowering their price will lower the values of all similar units and possibly those in the surrounding areas.
If you are looking to reside in the property indefinitely then it won't have as much of an impact if there is an oversupply of properties. If you are looking to invest or to sell shortly after the development is complete then you should consider the impact of an oversupply of new properties in coming years and an associated softening in price.
There are many options available to buyers and a mortgage broker can be there to guide buyers through the various options, referring them to other relevant professionals such as solicitors or financial planners as appropriate.
About the Blogger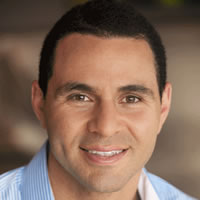 Director and Founder of 1st Street Home Loans, Jeremy Fisher, is one of the most awarded mortgage brokers in the industry and winner of the Australian Broker Association's prestigious 'Australian Broker of the Year'.
Since 2001, Jeremy has settled in excess of $500 million worth of property loans and delighted clients with exceptional results and highly personalised service.
Top Suburbs
Highest annual price growth - click a suburb below to view full profile data:
latest news