Investors need to become savvier when wading through the plethora of advertisements that promote property seminars, property services and property advisers when they are considering engaging some help.
Blogger: Miriam Sandkuhler, founder, Property Mavens
They need to learn to read between the lines and ask better questions in relation to the marketing spin that is being presented to them.
For example, I see plenty of so called property 'experts' and 'advisers' who promote their credibility by merely highlighting the size of their own personal property portfolio. This is designed to impress and often done in place of having any formal qualifications or professional experience and is very limited in terms of the disclosure being made, eg. I own a multimillion-dollar property portfolio or I have 27 properties in my portfolio and I am still investing. While this sounds impressive, what is the underlying truth?
That multimillion-dollar portfolio could have a 95 per cent loan-to-value ratio, which is very high risk and unimpressive. Those 27 properties could in fact have performed poorly and may not have grown in value however without full disclosure being made, how do you really know what they are telling you is true?
As with any marketing spin, you need to understand the smoke and mirror tactics that the industry uses to confuse and suck the general public in. I liken it to buying a bag of lollies that has a big message on it that says FAT FREE. It's an irrelevant statement because there is no fat in the lollies, but they are trying to distract you from the fact that there are high levels of sugar and preservatives. Property marketers, spruikers, project marketers and selling agents use similar tactics.
Did you know that unlike the financial planning, mortgage and insurance sectors, there is no regulation of the property advice sector by ASIC and there is no minimum education requirement to work as a 'property advisor'. Scary isn't it? And free advice is often not free, so understand how these advisers are promoting themselves and who they represent in the real estate transaction.
For example, when you come up against the following statements, ask questions to get a clearer picture of reality.
Area of 'expertise' *

Marketing spin

Reality check

Note

Property expert 'Joe Blogs'

Joe has 'brokered $1 billion' worth of property deals' during his career

He is a selling agent who represents his vendor and NOT the buyer in a property transaction

This statement is designed to make buyers think they are experts at investing or providing independent advice, which is untrue. They are experts at selling property, which may or may not be suitable to your needs

Investment mentor 'Steven Smith'

Steven has purchased 72 properties and currently retains 35 properties in his portfolio

What is the portfolio worth?
What income does it generate?
What level of debt is held against the portfolio?
What is his risk profile that supports his investment decisions?
Why has he sold 37 and what were the pros and cons of that decision?
Why did he need 72?
Could he have achieved wealth with 10 or even 5 properties?
What kind of expert is he really?

Often when someone refers to the size and value of their portfolio, they hold back the full picture because it probably isn't a good one.
Owning 10 poorly performing properties is often never as good as owning 3 high- performing properties.
Simplistic statements never provide a complete picture and could be hiding some dark truths.

Property guru 'Dennis Citizen'

Dennis owns 45 properties and still growing his portfolio.

He could be a developer who hasn't offloaded stock and is still stuck with it.

Always ask questions to clarify the statement, eg.
Why 45 properties?
How is your portfolio diversified?
What's your risk profile and is your strategy compatible with my risk profile?

Developer extraordinaire 'David Smith"

We don't pay agent fees or commissions plus we provide free wealth coaching.
And you get added bonuses!

They don't pay commissions so they actually make more profit. You the buyer don't benefit from them not paying agents fees.
Their coaching and education is free because they represent their own interests and want to coach you into buying their stock.

In reality, a developer won't gift you the agent's commission, sell at wholesale prices or make the property cheaper as this is detrimental to the value of the development.
The cost of the bonuses are always factored into the selling price

Vendor agent
'Wendy Wood'

We work solely for you, the vendor, and manage every part of the process for you; our fees are fair and we are rewarded for higher outcomes

They get the property independently valued for you so you know what its worth before accepting any offers. 
Their fee may be very low however if they achieve more than the valuation amount, they negotiate to share up to 50 per cent of the 'gain' that they have generated for you.

They get their network of valuers to provide conservative valuations so of course they will likely sell your property for more that the low valuation, meaning they earn higher fees.
Even if transparent, this is unethical and you should seek your own independent valuation and never agree to higher fees over your reserve, as it's actually the selling agent's job to achieve this outcome anyway, for their standard fee.
It's never what the expert tells you but always what they don't tell you, so learn to ask better questions so you truly understand where their expertise really lies and who they really represent in any property transaction.
For example:
•    How much debt do you have against your portfolio compared to its total value?
•    How many properties are duds that haven't performed well in your portfolio and why?
•    Have you made your wealth out of sales commissions earned, developing and selling for profit, selling investing courses and mentoring or from property investing alone?
•    Do you personally buy property that is different to the property or strategy you are selling/promoting? What do you buy that's different and where?
As always, it comes down to Buyer Beware.
*all names used are fictitious
About the Blogger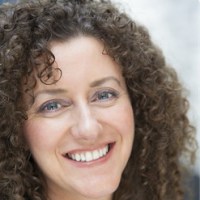 Miriam Sandkuhler is the founder of Property Mavens – a specialist property advisory firm based in Melbourne.
Unlike most 'Property Advisors', Miriam is an Accredited Property Investment Advisor (PIAA), Licensed Estate Agent and REIV member and award nominated Buyer Agent, with fourteen years of real estate experience in two states. She is also the author of the book Property Prosperity.
Miriam excels at identifying high-performing property and strategically building a client's portfolio with high capital and income growth assets. She is also a passionate advocate of fair play for all and complete accountability and transparency in the real estate industry. She has a strong track record helping investors and home buyers and believes education is the key to empowering people on their journey to achieving their goals.
Top Suburbs
Highest annual price growth - click a suburb below to view full profile data: