We all have this inbuilt desire to live in a better environment, have a better home and a better lifestyle. Yet few of us take the required steps to get there.

Blogger: Rich Harvey, founder and managing director, propertybuyer 
Your home environment can have a profound effect on your psychological well-being and how you feel about yourself. So if you are considering upgrading your home, is now the right time to upgrade? Or if you are not quite ready, how can you get yourself into a position to be able to upgrade?
To answer that question we need to look at a couple of things - market conditions, your personal circumstances, your goals and your finances.
The current property market conditions favour sellers over buyers. Yet as we move into spring there will be a larger number of listings coming onto the market which swings things back a little toward buyers. Low interest rates and pent up demand are driving prices forward particularly in the Sydney property market. While there has been a 15% price rise year on year, the growth rate is predicted to slow to somewhere between 5% and 10% over the next 12 months. Buyers and sellers alike should not expect the market to continue to rise indefinitely. With each property cycle comes a peak, then a downturn or period of stabilisation. Sydney tends to peak, then flatline for some time. Even when there has been a correction, the market has typically recovered to well above its peak within a few years.
If you currently own a house and are thinking of upgrading, then I would recommend now is an ideal time to consider taking advantage of the very strong selling conditions. The normal advice we provide to clients is to sell first and then buy (because you don't want to be stuck in a situation of holding two mortgages for any length of time). However, given the relative lack of stock that has been on the market this year, we are advising that some clients may be better off to buy first then sell. The average "time on market" for a property in Sydney has come down to a record low of around 28 days for houses and 26 days for units according to RP Data.
So selling is not an issue in the current market – but finding your next home can be a problem! You need to get out there and research the market and identify those properties that fit your brief. A buyers' agent can help you fast track your property research and negotiate a purchase. And if you are buying and selling in the same market, then your net position should not be vastly different.
Deciding whether to upgrade is also a very personal issue and should not just be determined by market conditions. There are different life stages we all go through where our needs and wants determine our housing choices. Perhaps you have young kids that need space to run and play and needs that large backyard (and a spare rumpus room for all those toys). Maybe you need to get out of that one bed apartment into a townhouse closer to the city. Or downsize from the family home to an apartment by the beach. Or you want to renovate your dream home in that suburb that you've always wanted to be in.
Think about future proofing your needs when deciding on your next home as it gets expensive to move frequently. Consider commuting, storage, social network, layout, privacy, noise, living space and entertaining. Create your own wishlist before you go out house hunting.
Finance is typically the major constraint holding you back from upgrading. With prices on the move, your equity has probably increased which may allow you more ability to upgrade. Speak to your finance broker to check your borrowing capacity and see where you stand. You might be surprised by how much the market has moved in the last 12 months.
There is probably never a perfect time to upgrade and we often procrastinate until a later time, but by then the kids have left home and there's no need to upgrade. It's important to keep perspective and balance your future needs vs current enjoyment.
About the Blogger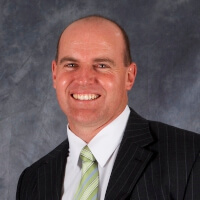 This article was written by Rich Harvey, founder and Managing Director of propertybuyer, Sydney & Australia's most awarded Buyers Agents. Propertybuyer helps property investors and home buyers search and negotiate the right property at the right price, everytime. For further details please visit www.propertybuyer.com.au or call +61 2 9975 3311 or 1300 655 615. 
Top Suburbs
Highest annual price growth - click a suburb below to view full profile data: