History shows that property prices will likely fall again at some point, so investors need to have the right strategies and protection measures in place now. 

Blogger: Paul Bennion, Managing Director, DEPPRO tax depreciation specialists

The latest finance figures produced by the Australian Bureau of Statistics (ABS) show that Australia is currently enjoying a property investment boom.
These ABS figures reveal a 0.3 per cent lift in the number of home loans written in August with the total value of loans taken out during the month jumping to $800 million.
All of the increase was driven mainly by investors who accounted for more than 49 per cent of all new lending through the month.
Significantly, this was the highest proportion of investor activity since the bureau started collating figures in 1991.
This current property investment boom is being driven by low interest rates. Over recent months, fixed interest rates have been pushed to record lows, with some finance firms offering as little as 4.5 per cent on two- or three-year fixed terms.
It appears that a very large number of people are now buying investment properties in the belief that property prices will keep rising.
While this may be the case, investors should also appreciate that history shows that property prices can also fall if interest rates begin to rise or the property market softens. 
That is why they should take a professional approach to buying property during the current boom times and carefully research where they are going to purchase to ensure that it is in an area of scarcity so it will be least affected by any possible market downturn.
At the same time, investors should also ensure that they use professional services when buying their property such as a qualified tax depreciation company so they maximise their long-term cash flow which can be critical to retaining the property if the market begins to soften.

In particular, investors should protect their interests and ensure that they select a company that is fully compliant with ATO rulings, members of the public should select a company that is a member of The Australian Institute of Quantity Surveyors (AIQS).

AIQS is the professional standards body for quantity surveyors throughout Australia and enjoys a close working relationship with the ATO.

Unfortunately, there are many businesses in the industry that do not have the qualifications and experience to ensure property investors receive quality information.

Property investors should be wary of companies who are not members of AIQS and employ salesmen or women touting catchphrases and a more dubious approach to providing advice in relation to tax depreciation entitlements.

In many cases these companies probably do not even complete the depreciation schedules but outsource the work to others who do not even see the property and simply apply a one-size-fits-all approach to preparing it.
About the Blogger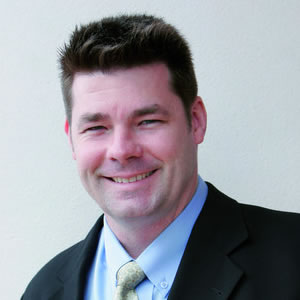 Paul Bennion is the managing director of DEPPRO tax depreciation specialists.
DEPPRO Pty Ltd is Australia's leading property depreciation company, specialising solely in the preparation of tax depreciation reports for residential, commercial, industrial and leisure investment properties.
Top Suburbs
Highest annual price growth - click a suburb below to view full profile data:
latest news