Despite negative news coverage and less-than-exciting price growth predictions – Perth still offers great investment prospects. 

Blogger: Rory O'Rourke, O'Rourke Realty Investments

Perth property still represents great value for money and is not overpriced despite recent claims by companies such as SQM Research who warned Perth house prices could be primed for a major price correction.
In its Housing Boom and Bust Report, SQM Research indicated Perth was one of the most overpriced capital city in Australia with property overvalued by as much as 30 per cent.
"Perth is at an elevated risk of a substantial correction," noted the author of the report.
Having been a property investor in the Perth property market for over 40 years, I believe the prospects for the Perth property market have never been better.
If you look at the widely accepted measure of the value of property – rental yields – Perth property values are better market value than the boom cities of Melbourne and Sydney.
For example, the rental yield for a house in Perth during the June quarter was 4.67 per cent compared to 4.32 per cent for Sydney and 4.21 per cent for Melbourne.
Perth property priced did experience a market correction back in 2008 when rental yields fell below four per cent – a warning that the property market is overvalued.
However, current rental yields compare favourably with the rent of Australia and historical averages.
Indeed, 4.67 per cent rental yield for Perth is just a market average and there are many areas in prime Perth locations where investors can enjoy rental returns of above 5.0 per cent.
At the same time, Perth house prices are only 3.3 per cent above their previous boom peak compared to 20.8 per cent for Sydney and an overall market average of 9.9 per cent for all Australian capital cities combined.
The overall economy in Western Australia still remains strong and over the next decade it is predicted that the state will enjoy a second economic boom based on the massive new investment in the LNG sector.
In addition, the local economy is experiencing major new investment in other key sectors such as agriculture and tourism.
As a result of our strong economy, Western Australia still enjoys very low unemployment rates, high wages and population growth rates which will all underpin the property market moving forward.
So overall, the Perth property market is now faced with a boom-bust scenario. Rather property prices should continue to enjoy steady growth moving forward giving property investors a sound return on their investment in a low risk environment.
About the Blogger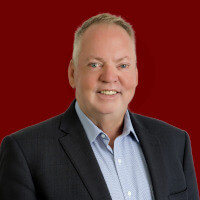 Rory O'Rourke is the principal and licensee of O'Rourke Realty Investments in Perth and has been in the property industry for over 40 years.
Rory is a former Vice President of the International Real Estate Federation (FIABCI) Australian Chapter and was inducted into the International Who's Who of Professionals for 2009/2010.
He has authored three bestselling books Born Free Taxed to Death, I sold 22 homes in one day and It's Time… the Republic of Australia.
These books can be accessed at http://www.orourke.com.au/books.html
Top Suburbs
Highest annual price growth - click a suburb below to view full profile data: