Whether you're looking for a home or an investment property, it pays to know when to compromise and when to just walk away.

Blogger: Marie Mortimer, managing director, loans.com.au 

Shopping for a new home is as exciting as it is exhausting. Weekend after weekend is spent trailing around open houses. Some of them are perfect but outside your budget. Others will be too big, too small, too noisy, too tired, or have other bugbears you can't put your finger on. Every so often, though, you encounter a property that, despite not ticking all your boxes, you fall in love with.
This place might be 'just right' with a few minor adjustments, or could be one that wasn't at all what you were looking for, but you just have to have it anyway.
This is the homebuyer danger zone, and if you suspect you could be in it, walk away.
Unless you give it some more consideration before submitting an offer on the back of your emotions, you could be about to make a very costly mistake. Put some careful thought into why you love this house so much. Could it be because you are tired of searching? If you must put in an offer immediately, ensure it is conditional, to give yourself an exit strategy should the property turn out to be not so great after all.
Make a list of everything that is right with this property and everything that is wrong with it. You owe it to yourself to be frank at this point, because to proceed to put an offer on a house that doesn't suit is a decision you will have to live with every day and night, possibly for a very long time.
While you are making your good/bad list, put a dollar figure beside the entries in the negatives column, then add it to the projected purchase price. Now, how much has it cost to make the house into what you need? Is it still within your budget, or will you be leaving yourself with no pocket money? A house you loved will quickly lose its shine when you are stuck with something that keeps you broke and doesn't suit.
Take a close look at the entries in your positives column and see if you can refine your original must-haves to include these in your search for the perfect property. Is it the location you were drawn to? A particular feature of the block, like a spectacular tree, poolside garden or tranquil place? Perhaps it was the orientation and the way the light filled the rooms, or an element of the décor you could recreate in another home.
The things that make us fall hard for particular houses and apartments is often something intangible, like a mood or a memory it evokes. But it is just as likely to be something constructed, like the layout of the garden or an innovative use of interior space – and these are ideas you can take with you into the property you ultimately choose.
The right home is out there. Until you find it, be prepared to walk away.
Contact this Blogger Immediately
About the Blogger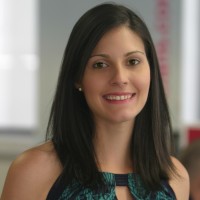 Top Suburbs
Highest annual price growth - click a suburb below to view full profile data:
latest news