In today's crowded unit investment market, it's getting difficult to know exactly where or what to invest in.

Blogger: Rich Harvey, CEO and founder, propertybuyer 
With so much data flying to and fro about housing bubbles and capital growth, it's hard to work out exactly where the property hot spots are to be found. But once you break down the data (or get a buyer's advocate to do that for you), some solid patterns emerge.
New measures, new trends
One of the more frustrating aspects of reading the investment market is that the best information often comes from the census. But one update every four years is hardly the up-to-date market measure you want for advice.
Fortunately, CoreLogic RP Data devised its own measure for determining if a property is owned by the state, an owner-occupier, or a fellow investor – and it shows the heavy concentration of investor activity in the inner-city markets. Sydney, Melbourne and Adelaide, in particular, have dozens of suburbs close to the heart of the city where more than 50 per cent of property is owned by investors.
This makes sense, given the density of high-rise apartment buildings in CBD zones that are catnip to property investors – but does this mean you could be crowded out of the market before you get to expand your portfolio?
Not necessarily, but you should engage a professional to help you find the gaps in the market where affordable units can still be found. Purchasing an apartment in Sydney is a high-value task, and a buyer's agent will be able to take the pressure off.
Buying in a sellers' market
The last Commonwealth Bank and RP Data Home Buyers Index showed that Sydney recently became the top sellers' market in the country – music to the ears of people with their hands on investment property already, but a daunting prospect for those yet to jump onto the property ladder.
However, all isn't lost – the same research showed that the market overall is fairly balanced between buying and selling, and new government projects look to help make apartments more affordable.
The NSW government's SEPP 65 policy has been under way for a while now, and upon completion it should see more and more affordable housing in the state. It is also encouraging innovative, good-quality designs and apartment structures near public transport infrastructure – all excellent signals for future capital growth.
Knowing the details on projects like these is one key to unlocking the property investment market, especially when it's as active as it has been in the last 12 months. If you can't keep up yourself, it's important to contact a successful buyer's agent with the expertise to do it for you.
About the Blogger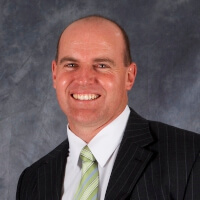 This article was written by Rich Harvey, founder and Managing Director of propertybuyer, Sydney & Australia's most awarded Buyers Agents. Propertybuyer helps property investors and home buyers search and negotiate the right property at the right price, everytime. For further details please visit www.propertybuyer.com.au or call +61 2 9975 3311 or 1300 655 615. 
Top Suburbs
Highest annual price growth - click a suburb below to view full profile data:
latest news