House and land packages have traditionally been very popular with investors in Western Australia, but with such a large number of new homes being constructed, you need to know where and what to buy. 

Blogger: Rory O'Rourke, O'Rourke Realty Investments

House and land packages have been traditionally very popular with property investors in Western Australia.
In a rising property market, there is the opportunity to lock in construction and land prices when the investor signs the contract and places a deposit on their new home. During the time it takes to construct the home, there is every possibility of achieving strong levels of capital growth which will add equity to the property and give the investor the opportunity to buy additional properties.
Because the property is new, they can also claim maximum depreciation benefits and a new property is always easier to lease than and older one in need of repair.
At the same time, half the property they are buying is generally land value so there is the potential for capital growth based on rising land values moving forward.
In addition, new homes also come with a builder's warranty which minimizes maintenance costs. 
At the moment, Western Australia is enjoying a new home construction boom and this is underlined by the latest figures produced by the WA Housing Forecasting Group which recorded 28,966 new homes being built from June 2013 to 2014. Overall, there has been a 20% jump in new home construction compared to the previous 12 months.
Many investors are now buying house and land packages in PerthPerth, TAS Perth, WA and they are helping to drive these growing number of new home builds.
With such a large number of new homes being constructed, property investors need to be very careful about where they purchase a house and land package as supply is surging at a time when the rental market is softening. 
For example, if they choose the wrong location, they may find it very hard to find a tenant as many people renting homes are now building new homes because low interest rates means that it is nearly as cheap to build a new home as rent.
At the same time, if they choose a location where a lot of other investors are buying house and land packages, they may find that when their homes is finished, the local market is flooded with new homes for rent.
Other key issues to consider when buying a house and land package include:
* Property investor should consider is that land appreciates in value while the value of actual home structure depreciates. Therefore buyers should choose a block that will offer the greatest potential for capital growth. When considering the long term capital growth potential of a building block, investors should take into account the scarcity factor of the block.
* Ultimately it is this location factor which will determine the longer term capital growth of the block.
If the location of block is in an area where developers can easily replicate the housing development in a nearby area for the same cost price, then the potential for capital growth is limited. However, if the lot is near a river, the ocean and a major urban centre with good social infrastructure with limited building land, then the potential for capital growth is much higher.
* The specific location of a block in new housing development is very important because blocks that are located on a quiet street or opposite a park or school will appreciate in value at a much greater rate.
* The quality of the housing estate is also important. Home Buyers now want to live in estates which are planned to a very high quality with park lands, walkways and an impressive entrance.
* The size of the block is also important since blocks sizes are now getting smaller and you should determine the value of the block by comparing the square metre size of similar located blocks in similar developments.
About the Blogger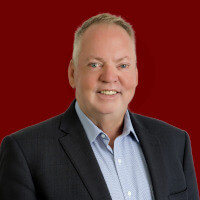 Rory O'Rourke is the principal and licensee of O'Rourke Realty Investments in Perth and has been in the property industry for over 40 years.
Rory is a former Vice President of the International Real Estate Federation (FIABCI) Australian Chapter and was inducted into the International Who's Who of Professionals for 2009/2010.
He has authored three bestselling books Born Free Taxed to Death, I sold 22 homes in one day and It's Time… the Republic of Australia.
These books can be accessed at http://www.orourke.com.au/books.html
Top Suburbs
Highest annual price growth - click a suburb below to view full profile data: