Renting out a holiday home exposes you to a greater risk of theft, damage, legal liability and more – but there are ways you can reduce your risk and enjoy a stress-free break.
Blogger: Carolyn Parrella, Terri Scheer Insurance
It's that time of year when people start making holiday plans, but summer can be a particularly busy time for investors with holiday homes in their portfolios.
While most will do the right thing, even the most careful guests can take a more casual approach to looking after a rental property when in holiday mode.
People who rent their holiday homes can expose their property to risks including theft, malicious and accidental damage and legal liability issues arising from injuries. This can also lead to loss of rental income while damages are repaired.
The risks can be significant when you consider that a holiday home may be rented out a number of times a year. We have seen instances where goods have been stolen from a holiday home to damage caused by an overflowing bath tub left unattended.
There are a number of tips to consider that can help reduce these risks during this busy period.
Presenting the property
Before the holiday season begins, it's important for landlords to prepare a well-presented property for their guests. A fresh coat of paint or attending to gardening maintenance can help ensure the property remains well cared-for. Landlords who offer an attractive home set the standard and may be more likely to be rewarded with tenants who take care of their property and pay their rent on time.
Safety
Landlords should inspect holiday homes regularly to ensure lights, white goods, appliances and smoke detectors are in working order and that the property is safe and habitable. A detailed condition report should be completed, which can include photos and videos of the property, and any valuable furniture. 
Providing guests with a safe environment to live in may also reduce the possibility of injuries taking place, which could result in a liability claim for the landlord.
Security
Some guests become casual in their approach to security while on holidays. Often, the warmer weather means doors and windows may be left open during the day or at night. Landlords should ensure they have appropriate security measures in place to deter would-be thieves, including secured locks on screen doors and windows, sensor lights outside the property, a key box with PIN to store the key for guests coming and going from the property, and fencing.
Welcome pack
It is a good idea to prepare a welcome folder for the holiday home that could include information such as terms and conditions of occupancy, e.g. check-in and check-out times, the rental rate, the maximum number of occupants and vehicles to be housed at the property and after-hours emergency contacts.
The folder can also include a detailed inventory of furnishings for use and a list of keys, remotes and key cards. This will enable tenants to check the list and replace anything that may have been broken or misplaced. You may also like to include information about the general area, such as garbage collection times, local restaurants and popular spots to visit.
Leaving a small welcome package of basics, such as teabags, coffee, sugar and biscuits for the tenants can help encourage tenants to treat the property as if it were their own.
Appropriate insurance
Short-term rental holiday insurance can provide reassurance that property owners won't be left out of pocket if their rental property is damaged or robbed over the holidays. Landlord insurance policies for holiday homes generally provide insurance for short-term rentals of up to 12 weeks.
Landlords who protect themselves from risks can then make the most of their time during the busy holiday season and help ensure their tenants have an enjoyable stay this summer.
About the Blogger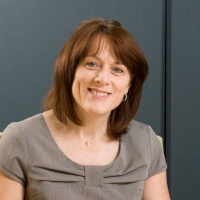 Carolyn Parrella is Executive Manager of Australia's leading landlord insurance specialists, Terri Scheer Insurance. Terri Scheer provides insurance cover for landlords, helping to protect them against the risks associated with owning a rental property. These include malicious damage by tenants, accidental damage, landlord's legal liability and loss of rental income. 
Top Suburbs
Highest annual price growth - click a suburb below to view full profile data:
latest news