When purchasing a unit, you need to weigh up the pros and cons of buying into a big development versus a more boutique alternative. 

Blogger: Chris Gray, CEO, Your Empire 
When buying a unit, either to live in or for an investment, you have to consider if you'd prefer to purchase in a large block with 50-100 units, or a more boutique building with perhaps only 12. So what are the advantages of each, and what are the factors you should consider?
Advantages of buying into larger blocks:
1) More facilities. A large block will often have more facilities, such as gyms, pools and 24-hour concierge. This can be perfect for owner-occupiers or investors targeting those that want more leisure facilities.
2) Potentially lower strata fees. As there are larger numbers of owners in blocks with many units, the cost of routine maintenance will be split across many people. This can make it more affordable when compared with smaller blocks that have fewer owners to split fees between. However, if the block has an abundance of facilities, which is likely among larger blocks, the strata fees could still be higher than that of a smaller block – even when divided among multiple owners.
3) Architecturally designed. Given the volume of units in the larger blocks, there is greater opportunity to spend more money on the design and appearance of the building. If you like the idea of owning a unit in a building that is the most aesthetically pleasing in the suburb – it's more affordable with larger buildings.
Reasons to buy into smaller blocks:
1) Potentially lower strata fees. Most small unit blocks don't have fancy facilities such as lifts, gyms, pools and concierge, all of which can add thousands to your quarterly strata fees. High strata fees can really reduce the return on your investment. However, when it comes to routine maintenance, the fees will be split between fewer owners and therefore potentially cost more.
2) Easier decision-making. All buildings need periodic maintenance. By having fewer owners involved, it's a lot quicker and easier to get a majority consensus over what work needs to be done and how to raise the necessary funds. When a decision can't be achieved and nothing is done about the problem at hand, buildings fall into disrepair and can then cost twice as much to fix at a later date.
3) Enhanced sense of community. When you have fewer units in a block and only one entrance, neighbours are more likely to get to know one another. This leads to better friendships among tenants and more harmony overall. When a building has more community spirit, tenants and owners tend to stay there longer, resulting in financial security for all owners in the building.
About the Blogger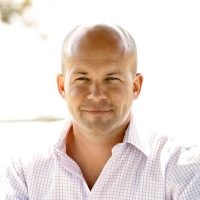 Chris Gray is the founder and CEO of specialist property buyers agency "Your Empire".
Top Suburbs
Highest annual price growth - click a suburb below to view full profile data:
latest news