Queensland's Ipswich has had one of the fastest-growing populations in Australia in recent times, but does the region stack up as an investment location? 

Blogger: Simon Pressley, Propertyology
Ipswich has had one of the fastest growing populations in Australia over the last decade. When a few marketing jazz words are combined with a low entry price and above-average rental yields, it's never been difficult for the so-called property guru to attract property investors to Ipswich. But does the region really stack up?
With its vast amounts of developable, cheap land available, Ipswich plays a key role in the state government's strategy to try and direct population growth away from the coast.
Population Growth      2003-2013     2008-2013
                                  (10yrs)              (Post-GFC)
Australia                      1.7%                1.8%
Queensland                 2.4%                2.1%
Ipswich                       4.2%                3.7%
The impact of a relatively large volume of new property sales in a developing region creates a distortion between the data for changes in median property values and the real change in property values. As this graphic illustrates, dwelling supply and population growth have kept pace with each other. In spite of the regular hotspot rhetoric that Ipswich cops from time to time, its property market performance has, in fact, been quite underwhelming.

With a traditional blue-collar demographic, successive state governments and the Ipswich City Council have had to work hard to create sufficient jobs for its growing population. The award-winning Springfield master-planned community has been developed over the last decade as a satellite city - Brisbane's version of Parramatta.
Already with a new hospital, business park, and railway line, Springfield currently has several good projects in the pipeline. These include a $50m expansion of the University of Southern Queensland, $70m headquarters for GE, $80m Mater Hospital, $100m Brookwater resort, and plans to further extend the Orion shopping centre.
The existing Amberley RAAF base has also been spoken about as an anchor tenant for a potential aeronautical precinct.
Investors could do worse than Ipswich, although it is far from Propertyology's first preference. With so much land flagged for development, expect to see significant new supply, mostly concentrated around Springfield, Ripley, and Redbank Plains. There is currently in the vicinity of $275m in house-and-land packages currently under construction. The Springfield Land Corporation has also just announced a proposal to develop 10,000 new apartments.
Contact this Blogger Immediately
About the Blogger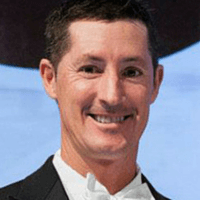 Simon Pressley is Managing Director of Propertyology. Having being awarded Australia's buyer's agent of the year on three consecutive occasions, Simon is a REIA Hall Of Fame Inductee. Propertyology's core business involves full-time analyses of property markets all over Australia. Working exclusively for property investors, their service involves buying properties in strategically chosen locations all over Australia.
Top Suburbs
Highest annual price growth - click a suburb below to view full profile data:
latest news