Astute investors need to know how to identify run-down properties that will reap them big rewards. 

Blogger: Rory O'Rourke, O'Rourke Realty Investments

Property buyers considering purchasing an investment property should consider focusing on well-located areas with high levels of rental properties.

Former rental properties offer opportunities for fast capital gain through cosmetic renovations, especially if they are located in a boom suburb.

Ex-rental properties that have been neglected by their owners have traditionally offered excellent opportunities for astute investors.

This is particularly the case with self-managed investment properties because many of their owners lack the discipline to conduct regular property inspections and ensure that necessary maintenance is required (such as with replacing carpets or repainting internal walls).

A typical investment property of this kind may be one that has been leased to a successive number of students with the owner trying to sell the property while it is still under lease.

Poorly presented former rental properties are severely penalised by property buyers even though a small investment can totally rejuvenate these homes.

A large number of rental properties generally come on to the market during the first few months of the financial year as owners decide to dispose of assets after reviewing their finances.

Astute home buyers should focus on well-located areas that have an above-average volume of rental properties, which means that the chances of buying a poorly presented property are higher and the buyer has the knowledge that it is located in an area that historically achieves high levels of capital growth.

In most suburbs in Perth, around 30 per cent of properties are rental properties. However, there are a number of suburbs where rental properties account for over 40 per cent of the housing stock and a larger number of these suburbs historically achieve high rates of capital growth.

Suburbs with high levels of rental properties in well located areas include the coastal suburb of Scarborough where 43 per cent of all properties are rented.

Scarborough is now generally regarded as the next big boom suburb in Perth following the announcement that the state and local government will spend nearly $60 million.

This $60 million revitalisation programme will see Scarborough transformed into one of the best beach-front destinations in Australia.
In addition to this $60 million revitalisation, the state government recently announced plans for a $26 million beachside pool within easy walking distance of Zinc Apartments.
The 50-metre chlorinated and heated eight-lane pool will sit south of the beach amphitheatre and will create a huge lifestyle resource for Scarborough residents.
This huge new investment will see property values in the Scarborough foreshore area boom over the coming years.
Even first time investors with a small budget can capitalise on the property boom in Scarborough through purchasing a tired ex-rental apartment. These old rental properties can be purchased for under $350,000 – ugly ducklings that are located in a boom suburb which will soon turn into goldmines for smart investors.
About the Blogger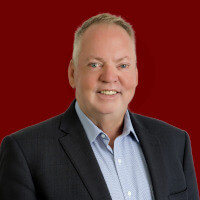 Rory O'Rourke is the principal and licensee of O'Rourke Realty Investments in Perth and has been in the property industry for over 40 years.
Rory is a former Vice President of the International Real Estate Federation (FIABCI) Australian Chapter and was inducted into the International Who's Who of Professionals for 2009/2010.
He has authored three bestselling books Born Free Taxed to Death, I sold 22 homes in one day and It's Time… the Republic of Australia.
These books can be accessed at http://www.orourke.com.au/books.html
Top Suburbs
Highest annual price growth - click a suburb below to view full profile data:
latest news