It's one thing to ensure the costs of repairs and maintenance are reasonable; it's another to decide if the work is 'needed' at all. 

Blogger: Fiona Blayney, managing director, Blayney Potential Plus 
There are various ways a landlord will discover their investment property potentially needs work, including a direct request from a tenant or as the result of a landlord/ agentinspection.
Quite often, the method of discovery may influence your decision to undertake rectification or not. Is the repair needed? Does the tenant want it? Is it legally required? With so many variables, how do you decide to take action?
In most instances, a 'repair' will always be required. The challenge is in identifying the difference between repairs,maintenance and improvements.
A repair is the fixing of something that is broken or no longer functioning efficiently. Maintenance is the general upkeep of the property to ensure the value is maintained in terms of equity and rental return,and improvements are works over and above that of maintenance.
A repair may be divided into two categories: urgent and non-urgent.
Each state and territory provides guidelines detailing what constitutes an urgent repair, including the legal requirement for rectification as well as the timeframe for completion.
Common sense tells us that urgent repairs cover works related to ensuring the health and safety of occupants, as well as the primary facilities of the home. Urgency can ultimately be categorised in two ways: essential services or danger.
Whether or not the repair is urgent in nature, as the owner of an investment property, you are required to maintain the property so that it remains in a similar condition as the start of the lease, albeit with fair wear andtear.
Fair wear and tear, whilst grey in legislative description, may be taken to mean general use. For example, walking on carpet results in it becoming lack lustre and worn in areas. Replacing the carpet from this general use, and in the absence of danger, is not'needed'.
It is good practice to attend to repairs promptly, as it minimises risk and ensures you adhere to the legislation. Plus, delays may lead to bigger issues.
Depending on your investment strategy, you have a choice as to what is 'needed' when it comes to maintenance. If you are looking for annual return, you may choose to delay maintenance and improvements in favour of cash return rather than asset increase. Be aware that as your property ages, wear and tear may affect the rent value and asset value, and as such your yield.
Whatever the reason, repairs on a property are necessary for two primary reasons: the tenants' legal entitlement to have the property kept in the manner to which they found it at the commencement of their tenancy, and the fact maintenance or preservation of the condition of the home will be reflected in the asset value.
As an investor, when it comes to repairs, you have limited choice. However, before undertaking maintenance or improvements, consider your strategy, speak with your agent and know your numbers.
Owning an investment property carries legal requirements relating to the health and safety of your tenants, their guests or any other person entering the property. Ignorance of the law is not a defence – repairs are required, maintenance and improvements are optional, but risk management ismandatory.
Read more: 
6 steps to successful negotiation 
EXCLUSIVE: The 6 week property transformation - episode 1 
What your buyer's agent should be doing for you
Budgeting for your financial future
7 steps to prepare your home for auction 
Contact this Blogger Immediately
About the Blogger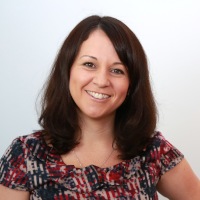 Fiona Blayney is the managing director of the highly successful consultancy, coaching and training business Blayney Potential Plus, specialising in estate agency services in Australia, New Zealand, the UK and the US. Over the past eight years she has developed a reputation for being one of the best business strategy and growth specialists around.

Fiona's energetic and motivational presence has ensured her popularity at industry events. She regularly performs keynote presentations for many of the leading industry groups both in Australia and abroad, including the National Association of Realtors (NAR) in the US and the National Association of Estate Agents, England and Scotland.
Top Suburbs
Highest annual price growth - click a suburb below to view full profile data:
latest news