There's more to a property inspection than checking how clean your tenant is - here's what should catch your eye and why. 

Blogger: Fiona Blayney, managing director, Blayney Potential Plus 
Whatever the tenancy lease term or the legislative requirements, there will be one or more opportunities within the first 12 months of the tenancy to inspect your property. Unfortunately, many landlords and their property managers focus on how the tenant 'keeps house' and miss out on opportunities to minimise risk and maximise return.
In most states, the landlord is permitted to undertake the first inspection at any time, and many landlords are eager to 'check up' on their new tenant. But does a speedy inspection really provide the best result?
If you have ever moved house, you'll know it is not a straightforward process and it can take weeks to really settle in. As a general rule of thumb, most professionals will not inspect for at least the first six weeks, and in some cases up to three months. Let the tenant settle in and set up home. If you encourage them when they sign the lease, they will advise you of any matters requiring attention through their ingoing inspection report.
When it's time to inspect, written notice is a legal requirement. While the tenants are not required to be present, it is best practice to confirm the inspection the day before it takes place.
Each tenancy agreement has standard terms, which include specific details of the tenancy such as the number of residents and any special conditions, like the keeping of pets. Your inspection provides the opportunity to identify breaches. Identifying a breach, such as evidence of additional permanent residents or the keeping of an unauthorised pet, gives you the opportunity to seek rectification during the tenancy, rather than dealing with the aftermath of their residency when they vacate.
Not every tenant has a landlord as willing as you to complete repairs throughout the tenancy. If your tenant has not had a great previous experience, they may not bother reporting maintenance issues, thinking the request will fall on deaf ears.
Attending to maintenance throughout a tenancy helps to reduce overall costs throughout your ownership – small items can become major issues if left unidentified or unattended to. It's also important to ensure the property is kept safe for your tenants and their visitors.
Unless you or your property manager is a builder or licensed contractor, your inspection will be a visual inspection only, conducted in less than 30 minutes. Minimise the risk that something is missed by involving your tenant formally – request written advice of anything they would like to make you aware of, whether it's a repair or an item of interest. This can be evidence if the tenant ever suggests you were advised of issues that were never rectified.
You should also create and maintain your cash flow management plan by estimating timeframes for replacement of carpet, blinds, paint and so on. That way, you're not surprised when the tenant moves out and the property manager asks you to invest.
Inspecting your property has little to do with unmade beds, dust and dirty dishes; it provides peace of mind that your tenants are looking after your investment and you can identify items for repair and tenancy breaches for rectification. Maximise your return by managing cash flow and projecting expenditure, and minimise risk by encouraging communication with your tenant.
Most don't leave a horror story, and not everyone makes their bed daily.
Contact this Blogger Immediately
About the Blogger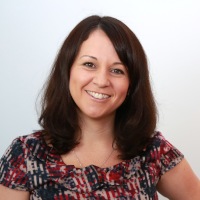 Fiona Blayney is the managing director of the highly successful consultancy, coaching and training business Blayney Potential Plus, specialising in estate agency services in Australia, New Zealand, the UK and the US. Over the past eight years she has developed a reputation for being one of the best business strategy and growth specialists around.

Fiona's energetic and motivational presence has ensured her popularity at industry events. She regularly performs keynote presentations for many of the leading industry groups both in Australia and abroad, including the National Association of Realtors (NAR) in the US and the National Association of Estate Agents, England and Scotland.
Top Suburbs
Highest annual price growth - click a suburb below to view full profile data:
latest news