Investors want to maximise financial returns while keeping their properties in tip-top shape. Your tenants play a key role in this. 

Blogger: Fiona Blayney, managing director, Blayney Potential Plus 
When a tenant wakes up each morning they make several decisions. Do I pay my rent? Do I clean the house? Do I advise the landlord about repairs that are needed?
So how does a smart property investor select a tenant who pays rent, cleans their property and lets you know about repairs?
As with any business decision, leaving your emotions and personal influences at the door ensures you abide by the Anti-Discrimination Act 1977 when making decisions and choosing your tenants.
To simplify the process, there are two basic questions to ask when selecting a tenant:
1. Does the tenant have the ability to pay therent?
2. Does the tenant have the ability to maintain the property?
First, how much rent is too much for a tenant's respective salary? In the past agents used formulas to calculate these figures; today, common sense is used to determine a "reasonable" amount of income to be assigned to rent. Everyone has a different level of general expenditure, so you need to be diplomatic when allowing modest funds for general living expenses.
Of course, a prospective tenant's income is usually conditional upon their ability to earn, so you need to confirm their employment. Be straightforward in your approach and communicate with present and previous employers to find out how stable their employment is and their income.
Not everyone has an employer. With more than 17 per cent of Australians self-employed, there is a good chance your tenant will fall into this category. Have their accountant provide a written confirmation of business ownership and financial status for the past two years. While a bank statement will confirm current finance levels, it does not show continuity of income.
When it comes to maintaining your property, who better to gauge the tenant's ability to maintain it than their existing landlord? With the signing of a privacy statement, the tenant's current and previous landlords, or their property manager, can provide a reference for the upkeep of the property as well as their rent payment history.
What about leasing to someone without a recent, or any, rental history?
Owner-occupiers can be confirmed through ownership records accessible by your agent, or the tenant may provide you with a personal reference or council records. If your new tenant has recently sold, why not obtain a reference from their selling agent? If they are leasing out their property as part of the process, their new property manager can confirm the rental and property condition.
Last but certainly not least, never approve a tenant if you cannot prove who they are. Proof of identification includes a driver's licence and a passport or proof of age card, and they must be government-issued ID with a photo and address. Non-Australian passport holders will also need confirmed visa status to prove their legal entitlement to reside for the term of the lease.
Remember, the tenant secured for your home will be a result of property supply and demand. A professional manager seeks to attain the best possible tenant currently available, for the maximum rental value, in the shortest period of time. As a savvy investor, you need to do the same.
Contact this Blogger Immediately
About the Blogger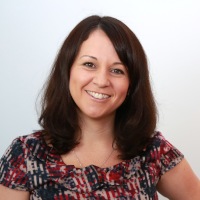 Fiona Blayney is the managing director of the highly successful consultancy, coaching and training business Blayney Potential Plus, specialising in estate agency services in Australia, New Zealand, the UK and the US. Over the past eight years she has developed a reputation for being one of the best business strategy and growth specialists around.

Fiona's energetic and motivational presence has ensured her popularity at industry events. She regularly performs keynote presentations for many of the leading industry groups both in Australia and abroad, including the National Association of Realtors (NAR) in the US and the National Association of Estate Agents, England and Scotland.
Top Suburbs
Highest annual price growth - click a suburb below to view full profile data: