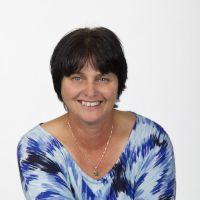 Want to get more from your portfolio and accumulate more properties, faster? Here are the top secrets on how to lift your game 

Blogger: Elaine Chase, property investment coach, Positive Real Estate
In last week's blog, I detailed how mastering interest rates, the property cycle, and buying at the right time could turn you into an A-grade investor. Here, I'll explain seven more ways you can transform your portfolio. 
Diversification
A-grade investors understand the need to have properties located all over Australia and also a variety of property types.
Owning properties all over Australia means you do not put all your eggs in one basket. If there is a natural disaster in one area of Australia and all your properties are located in that area, it affects your whole portfolio.
A diversified portfolio, on the other hand, has the other properties supporting the one in hardship.
Investing Australia-wide means you can target growth areas around the country. You can also save on land tax, which is a state-based tax.
It is important to consider the different types of properties and how many of each you have in your portfolio. A balance of apartments, units, townhouses and houses is always the best mix.
Structuring your loans
When it comes to building a portfolio, you need to realise it is all about the bank lending you money. Never take a rejection or setback personally. It is just normal business.
For the banks to lend you money, you must meet two key criteria:
1. Deposit funds This is either savings or equity from a property you can release.
2. Serviceability The bank must run a serviceability calculation on your situation to determine whether they believe you can service the loan. You need a good broker who can help you build a decent-sized portfolio. A normal 'mum and dad' broker only deals with people with one or two investment properties.
You need a broker who understands how to build a portfolio of 10-plus properties.
All lending institutions have different lending criteria. You need to go with the lenders who have the hardest criteria first and the easiest criteria towards the end. Get this wrong, and you will not be able to grow a very large portfolio.
Never let banks cross-secure your properties, and make sure you go to a different lender for each investment. Don't let one bank have control of all your assets.
A-grade investors know how to structure their finances, who to use to keep their portfolio moving forward, and how much buying power they have.

Quick equity
When you are building a portfolio to become financially free, you must build a portfolio of at least 10 properties.
The speed at which you can create your portfolio is dependent on creating deposit funds.
Most people can't save $50,000 a year to buy a new property every year. That means the properties you buy need to grow quickly in value. Once a property has grown in value by about $50,000 it can be revalued.
You can then apply to the banks for a new loan so you can release the equity to cover the deposit to buy the next property.
If you invest at the wrong time on the property clock (peak of a hot market), you may not be able to release any equity for maybe five or more years.
If you invest well at the beginning of the next growth cycle, you could release equity in the next 12 to 36 months, enabling you to buy the next property in your portfolio.
Affordability
A-grade investors recognise the right markets and the right price point. You could invest in a blue-chip area where one property costs $1 million. There are a few issues with this approach, however. Most investors don't have the deposit funds to buy a property at that price.
For the same deposit funds required, you could buy two or three properties all in different areas, and diversify.
If all your eggs are in one basket and the area doesn't go up in the next five years, there will be no equity to release for more deposit funds for the next property, and your portfolio ceases to grow. As an investor, you want to stay in the affordable areas where it is easy to buy and easy to sell. Demand will be greater in that zone than in any other.
Lender's mortgage insurance
Lender's mortgage insurance (LMI) is your friend. Not only is it tax-deductible over three years, but it enables you to buy more properties with less money.
If you had $100,000, you could buy one property at $350,000 with no LMI (you need a loan at 80 per cent of the value of the property to not pay it).
Alternatively, with $100,000, you can buy two $350,000 properties. You'd pay LMI on both (loans of 90¬95 per cent of the value of the property).
If you had one property that increased by $80,000 over three years, that would be great – but if you had two properties that increased by $80,000 each, that would make LMI seem insignificant, as you have just doubled your equity with the same deposit funds. 
Strategy
If you want to succeed in life, you need a solid strategy. If you don't have goals and a time frame, then all you really have is a wish. If you want financial freedom, you need to create it, and the sooner, the better. A-grade investors know exactly where they are going and what the next step is.
Most people just think about the property as their strategy. If you want to be an A-grade investor, you need to know where you can maximise your portfolio.
Most people do not realise that investing in newer properties can get them more tax back than older properties. If you pay a lot of tax, it would not benefit you to invest in old properties. Invest in new properties to also target tax back and you will increase your investment income.
Education and a mentor
If you are serious about creating a portfolio, don't waste time trying to do everything alone. Everyone needs to educate themselves if they want to be successful. Most rich people invest lots of their time educating themselves on how to be successful at what they are trying to achieve.
The problem is, most people call themselves mentors when really, they are selling properties.
Invest in a mentor who has a good educational program with mentoring nights and guest speakers – someone who only wants to help you achieve your goals to be financially free.
It is fascinating that people go to school for 20-plus years to learn how to earn money, yet once they have it, they have no idea how to make it work for them.
If you can become an 'A grade' property investor, then you can become financially free.
Contact this Blogger Immediately
About the Blogger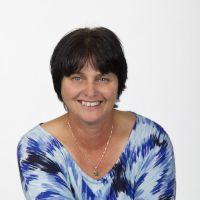 Elaine Chase is a Melbourne Property Investment Coach for Positive Real Estate (http://www.positiverealestate.com.au/).
While Elaine is only new to Positive Real Estate, she has a wealth of experience with the Australian property market. She bought her first property in 1989 at only 21 and has had a passion for property ever since.
At the start of Elaine's investment journey, she relied on her salary as a low-income earner.
Today she has a multimillion-dollar property portfolio and has had a variety of experiences with different deals, including off the plan. Her knowledge, as well as to-the-point methods, makes her an ideal mentor for anyone just starting out in investment property.
Top Suburbs
Highest annual price growth - click a suburb below to view full profile data:
latest news