There is a better way to make money through property than simply buying, holding and hoping for the best. 

Blogger: Brendan Kelly, director, Results Mentoring
In the first part of this blog series, I detailed how you can manage your property investment risks by knowing your numbers and reading the market. In the second instalment, I revealed a secret formula for predicting property price movements and how you can use this to get more properties, more quickly. 
In the final part of this series I will detail how you can bring this all together to create more capital in a short timeframe and show you an example of investors who used this method to make $137,000 in seven months. 
Case study: Ian and Carmel 
As an actively investing couple, New South Wales-based Ian and Carmel are keenly aware of the need to maximise their returns for their time in the market. One way is to combine multiple strategic approaches into one investing project – in this case, profiting from a simple cosmetic renovation and riding a wave of growth.
They were keen to take advantage of this approach, the opportunity to use their growing renovation skills and their ever-improving ability to read and interpret the market.
After becoming familiar with the number-crunching for profiting through renovations, it was time to begin the search for the right suburb – a suburb within 30 minutes of home in a neutral market that demonstrated great growth potential.

Searching for a renovation property in a neutral market allowed Ian and Carmel the time to become familiar with the area, do "on-the-ground" research and negotiate a great purchase.
After a little time, they found this: an architecturally designed, four-bedroom, three-bathroom house that had been vacant for eight years in Charlestown, New South Wales!
The house was structurally sound, but in real need of some tender loving care. A reasonable cosmetic budget would be required.
The on-the-ground research showed the couple that a quality renovation on this property would enable them to fetch a resale price in the order of $440,000. They had purchased the property for $225,000, so crunching the numbers and working backwards, they aimed for $80,000 profit from the deal.
Unto itself, that makes this cosmetic renovation a great deal, but by buying it in a neutral market with indicators of growth, profits might very well be amplified with no extra effort!
The renovation was completed over five months and came up looking very attractive to the right target market.
Over that time, demand for quality properties in this suburb and the overall median price both grew.
Just seven months after the purchase date, this renovated property sold for $515,000 – that's $75,000 above expectation! The profit in this property deal came to $137,000 (after all costs excluding tax). Not bad for seven months of part-time work by purchasing a project as planned – a cosmetic renovation, in the right market, at the right time.
Ian and Carmel have the right to stand proud on their success. Their applied effort and developing skills have been appropriately rewarded for the investing decisions they've made.
Bringing it all together
Investors Ian and Carmel used this approach to shore up success in their investing project (see below). They made certain they knew their numbers and what the market was going to do. As a result, they doubled the profit in their seven-month cosmetic renovation deal.
Investors looking to create more capital in a short time than the traditional lifetime approach of "buy and never sell" need to be good at understanding the numbers in their chosen investment strategy and adept at reading the market.
Having now seen the numbers you might like to look at before buying, and a new approach to predicting and reading the market in the area, there is every chance you are in a better position to step away from the never-sell path, build your confidence, build your capital, retire sooner and live the lifestyle you want.
Contact this Blogger Immediately
About the Blogger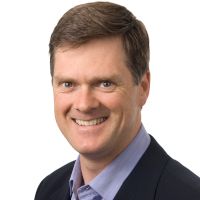 Brendan Kelly is a director at Results Mentoring.
The Results Mentoring Program is Australia's most comprehensive property investing mentoring program. Established in October 2005, it has seen more than 16,00 people through the program.
In the past six years alone, members have purchased in excess of $272 million worth of property!
Top Suburbs
Highest annual price growth - click a suburb below to view full profile data:
latest news