Are the mining towns a once-in-a-life time investment opportunity or long-term investment disasters?
Blogger: Cam McLellan, director, OpenCorp
There is no doubt that on the global stage, Australia is regarded as one of the wealthiest countries in the world. The good thing for us is that we have only just started to scratch the surface of our nation's resources.
As an investor myself I'll always question and review my investment options. Now, anyone who knows me also understands that I don't often stray from my core investment strategy.
So what is my personal strategy? It's to buy medium-density, residential properties in major cities and hold for long-term growth.
Why? The reason for this time frame is that my portfolio isn't really for me; it's for my kids and their kids and so on. My definition of "long term" goes past my lifetime.
I have, however, been keeping my eye on the latest buzz over past few years, which is property investing in mining towns.
Last year I spent time in Gove and Groote Eylandt, which is in far-eastern Arnhem Land in the Northern Territory, at the Gemco mine sites. So believe me when I say, I don't mind getting my fingers dirty when investigating an investment option. 
This and the fact that my brother, Andy, also works at a mine site in South Australia has given me fortunate insight into the mining communities.
I can see some fantastic opportunity to make a quick buck by purchasing property at the right time in some of these mining towns. If you purchased property in Gladstone a few years ago and sold at the right time, you would have made a killing.
But before I get too excited, I remind myself that quick bucks have never been my strategy when it comes to my investment plan. Quick bucks come with big risks.
'Get rich quick' often translates to 'lose money fast!'
Could mining towns form part of my long-term investment strategy or are they potentially disastrous to my family's long-term plan?
It's actually very easy to weigh up. The question to ask to ask is, how do mining towns stack up against the factors that drive long-term property price growth?
While there are additional driving factors, the two big drivers required for long-term property price growth are what I'd like to focus on. The first is infrastructure development, which usually means population growth is forecast at an appropriate level. The second, which is underpinned by diverse infrastructure development, is employment and wage growth.
Employment and wage growth
I always consider the employment stats and wage growth of a market when investing. The demand for property is closely related to affordability. When people feel secure in their employment, they are happy to buy property. When people earn more, they then aspire to upgrade their home. Mining ticks the boxes here. Mining towns have great employment prospects and the wage levels in comparison to major cities are fantastic.
Infrastructure development
Mining ticks one part of the box when it comes to infrastructure development. There is no doubt that infrastructure is required to support the mining operations. There are two things that seriously concern me with mining towns when it comes to infrastructure.
The first is that the infrastructure development is not diverse in any way. It's not planned in the same way city infrastructure is planned. It's simply tacked on as and when needed.
The second and main issue I have is that once the infrastructure required to support the mine is in place, only about 30 per cent of the population's workforce will be required to work at the actual mine.
The other 70 per cent of the population will leave town. With this sort of population percentage exiting any market, a huge oversupply of property will remain – and we all know what an oversupply of property does to prices and rental yields.
Imagine what would happen to prices in one of our major cities if 70 per cent of the population vacated.
Mining towns have historically been boom and bust. It seems apparent that this trend will continue.
Therefore, when considering my family's long-term investment plan, mining town investment is not entertained.
Contact this Blogger Immediately
About the Blogger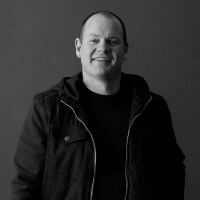 Director of OpenCorp, Cam McLellan is committed to sharing his passion and property investment knowledge with everyday Australians.
After thriving in the telecommunications, technology and recruitment sectors and making six BRW Lists in 8 years, alongside accomplished OpenCorp. entrepreneurs Matthew Lewison and Allister Lewison, founded OpenCorp. eight years ago.
Cam started investing in real estate at a young age and quickly mastered the art of building sustainable wealth. He has used the same wealth building strategy to develop a multi-million dollar business, sharing his knowledge and skill with ordinary Australians. Cam has personally bought, sold and developed numerous properties and has an extensive residential and commercial investment portfolio.
Top Suburbs
Highest annual price growth - click a suburb below to view full profile data:
latest news