Is it still possible to buy good-value real estate in Sydney or should you wait for prices to cool? Here are 7 tips to help you decide. 

Blogger: Douglas Driscoll, CEO, Starr Partners 

Sydney's property market is continuing along a stellar growth path, with auction clearance results surpassing 90 per cent and dwelling values increasing 13.9 per cent since March last year*. With the growth rate not showing signs of slowing, experts are warning of another property bubble.
Is this the case? I think a bubble is a premature and misguided diagnosis.
Sydney's market is certainly very bullish. Capital growth is strong and buying and selling activity has exceeded expectations. While most commentators expected the market to steady in 2015 to around 5 to 7 per cent growth, the market is continuing to defy our predictions.
We are now in uncharted territory, but this is nowhere near a bubble. Instead, Sydney is evolving into a new market where conditions are unpredictable, competition is high and the pool of affordable housing is drying up.
Despite strong sales, a worrying trend in this new market is a lack of owner-occupier housing. The vast majority of buyers are now investors and fewer buyers are moving into a new home. Property purchases are not following a linear path as they did in previous generations and the new generation of buyers is struggling to compete. Investors are also buying with a long-term view, with many planning on leasing their property for 10 to 15 years or more.
Sydney is also facing a serious housing undersupply. By 2031, Sydney's metropolitan population is expected to grow to almost six million; the total number of homes needed to meet this projected demand is 2,338,100**. While building up has been one solution, foreign investors are snapping up Sydney developments in droves and in bulk, reducing stock for local buyers. Many of these properties, are also ideal for first home buyers.
How to navigate the new market? I am asked countless times by potential buyers whether now is the time to buy, or should they wait for prices to cool? To help this decision, here are seven tips to use as a guide:
1. Don't second-guess the market. In an unpredictable market, trying to pinpoint the ideal time to buy where the odds are in your favour is a difficult game. You may never know. I see buyers stall on their decisions by trying to second-guess. If you find a property you can afford that fits your needs, deciding to wait for a better option or a drop in price means you may miss out on a good opportunity.
2. First impressions aren't always the last. Don't disregard a property because it doesn't fit the aesthetic you had in mind. While properties built in the past 15 years may require less maintenance, older properties often feature double-brick walls and more spacious living and sleeping areas compared to properties built more recently. If the property you admire does require renovation, scale up the costs as a buffer to cover you when planning your budget.
3. Broaden your search. To enter the market, you may need to consider suburbs that might not be your first or second preference. Sydney has suburbs on the cusp of regeneration that offer great value such as Rosebery, Botany, Mascot, Rockdale, Baulkham Hills and Penrith. By keeping your suburb search pool too slim, you risk cutting yourself off from other opportunities. Your ideal home might be a few suburbs away from your ideal suburb.
4. Focus on the bigger picture. Base your decisions on your property goals. Are you looking to climb the property ladder? If so, your first or second purchase is unlikely to be your last. Use your purchase as an opportunity to earn capital gains and release the equity to put towards your next purchase. The new market is not linear, so be prepared to go on a journey as you progress. I also recommend buying with a business rather than emotional mindset.
5. Get on the list. If you're looking to buy within a new development, I recommend doing your homework to stay a step ahead. Call local councils in areas where you would consider buying to identify any new residential plans. Ask to be on their mailing list for any updates and news. Many real estate agencies also have relationships with developers, so use them as a source of information to stay on the pulse.
6. Avoid stretching your budget. Sydney's market is significantly competitive and this is pushing up prices. Know your limit. Property is an expensive life investment. If you find yourself going beyond your limit to afford an increase in the asking price, knowing where to draw the line is an important life skill. Be responsible, make wise choices and seek guidance from a financial advisr.
7. Keep the faith. If the search has been arduous and you've given up hope, you may find yourself developing a resentful attitude towards the market. Don't succumb. Many buyers go through this phase at some stage in the property life cycle. If things aren't working out, consider taking a step back to reassess and readjust your strategy. Taking some time away from the market may help you gather perspective before you make your next move.
* CoreLogic reported Sydney auction clearance results reached 91.9 per cent on the week ending 27 April 
CoreLogic analysis also reveals Sydney dwelling values increased 13.9 per cent year-on-year in March 2015. 
** The NSW Government's Department of Planning and Environment predicts Metropolitan Sydney's population to grow to 5,861,750 in 2031. The number of homes needed to meet this projected population growth is 2,338,100 homes. Click here for more information on projections data. 
About the Blogger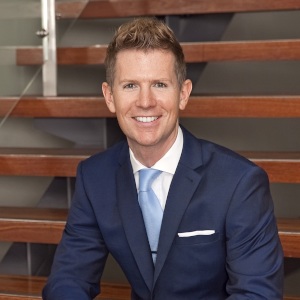 Douglas Driscoll is CEO of Starr Partners; winners of the Innovation category at the recent Australian Real Estate Awards. Originally from the UK, Douglas is widely regarded as one of the industry's preeminent thought leaders, and is lauded for his dynamic and pioneering approach.
Top Suburbs
Highest annual price growth - click a suburb below to view full profile data:
latest news