Making just a few small errors with your finances could completely derail your portfolio and cost you significant time and money.
Blogger: Mark De Martino, senior mortgage broker, Loan Market 
I see countless investors get their lending so wrong. They visit the wrong broker or bank and they royally mess up the loan structures for investors, costing them many thousands in lost tax deductions.
Let's take the example of buying your first investment and let's assume you already own your own home.
The ATO is very clear. It matters not what property you use as security, but rather "the purpose of the funds".
Far too many inexperienced lenders simply undertake a loan increase on the owner-occupied property and use these funds for investing. Fine so far. But many lenders fail to "split the loan" away from the owner-occupier loan, meaning personal debt and investment debt is all mixed together.
How then does the ATO or their accountant correctly calculate which part of that mix is deductible? What happens when you make a payment to your home loan which is mixed with investment debt, and which do you tell the ATO you are paying off first?
It's vital you choose the right broker/banker who knows what they are doing and split your loans correctly. It could cost you thousands!
Contact this Blogger Immediately
About the Blogger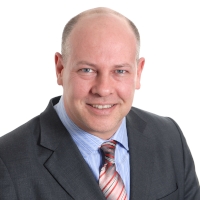 With a Bachelor of Commerce, Accounting & Commercial Law, Mark De Martino was a broker for over 10 years before joining Loan Market Corporate – first as the Victorian state manager and then as the national director of sales.
He has now returned to what he loves – negotiating a better deal for his clients on their home loans in CBD Melbourne and surrounds, Moonee Ponds and Ascot Vale – and is a senior mortgage advisor with Loan Market. 
Top Suburbs
Highest annual price growth - click a suburb below to view full profile data:
latest news