Important infrastructure projects in Brisbane are set to further boost the city's property market. 

Blogger: Zoran Solano, buyer's agent, Hot Property Specialists Buyers Agency

As Brisbane's population continues to grow and the tourism industry begins to feel the benefit of the falling Aussie dollar, transportation to and from Queensland's capital to the world is becoming more and more of an issue.
The Brisbane Airport Corporation are aware of Brisbane's growing need for a world-class airport and surrounding airport precinct and action is being taken which is set to improve not only transport but also directly and indirectly Brisbane's property market.
2015 appears to be a year of unprecedented growth for the BNE airport, with around 100 different construction projects currently onsite or in planning, with a predicted $3.8 billion dollars in projects over the next 10 years.
In my opinion the single most important project currently underway is the new parallel runway, due for completion by 2020, it will bring Brisbane in line with transit capacity to rival Hong Kong and Singapore airport.
But how will this affect property?
There are many benefits that are direct and also indirect, but two that really standout in my mind are employment and the economy.
Businesses need jobs, jobs need people, people need to live somewhere - it's just that simple!
Suburbs with convenient access to Brisbane airport precinct will see the benefits of greater tenant demand over the next 20 years in my opinion. Brisbane is also in a prime geographic location relative to Asia, and is emerging as a logical city for large companies to consider for their base of operations, again increasing employment prospects here in south-east Queensland.
In addition to these economic benefits there is also a more direct benefit which is that Brisbane airport has the largest noise buffer zone of any capital city in Australia and this helps reduce the impact of plane noise on homes.
Contact this Blogger Immediately
About the Blogger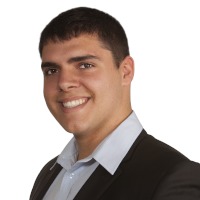 Zoran Solano is the office manager and senior buyers' agent at Hot Property Specialists Buyers Agency. With five years under his belt as buyers' agent, this young gun is recognised as one of Brisbane's leading agents in buyer representation.
Known for his independence and keen eye Zoran is the competitive edge buyers need when purchasing homes or investment properties.
Zoran is also an active member of the Real Estate Buyers Agent Association (REBAA), an organisation that upholds legal and ethical buyers' agent practice.
Top Suburbs
Highest annual price growth - click a suburb below to view full profile data: