A number of investors are avoiding spending money on something which could ultimately save their portfolio.
 Blogger: Hannah Firth, senior consultant, Morton Real Estate  
I am often asked by investors whether landlord insurance is important and my answer is always the same... a big YES!
When many investors think about landlord insurance, many are quick to think of horror stories about bad tenants and may even dismiss insurance if they feel that the demographic of tenant they lease to is a 'safe option'.
Whilst landlord insurance will cover many costs associated with a problem tenancy such as lost rent, tribunal costs and malicious damage,   many investors don't tend to think about other components of any good insurance policy like accidental damage, tax audit costs or public liability coverage.
As an example, a common misconception about public liability coverage is that an apartment in a strata building is covered by the strata plan/building insurance. Unfortunately this is not usually the case and the building insurance is only there to cover common space areas when it comes to public liability. This means any incident within your investment property would not be covered.
I always recommend that our clients consider landlord insurance even just for public liability coverage alone. If a claim was made against you due to an incident occurring at your investment, the risk of potential loss of money will likely be far greater than experiencing any bad tenancy many times over.
Investors beware, don't assume every landlord policy is the same! Make sure you read the PDS closely to make sure you know what is and is not covered under the policy. Some policies will only cover if you have a fixed-term tenancy in place (so that is a lease agreement in its fixed period and not continuing outside of the initial term).
The other thing to bear in mind is that the cost of insurance is a tax deduction and whilst you may never make a claim against your landlord insurance policy, in my opinion for the minimal cost, it is always better safe than sorry!
If you have further questions about landlord insurance or want to know which insurance companies you should get a quote from, a good starting point would be to seek the opinion of your trusted property professional.
Contact this Blogger Immediately
About the Blogger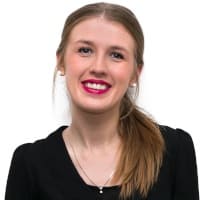 With a real estate career spanning over a decade, and extensive leasing, property management and industry knowledge, Hannah is one of the Senior Consultants at Morton Real Estate (previously known as Morton & Morton).
Having experience in both affordable suburban and prestige waterfront markets of Sydney, Hannah's focus is to provide honest and straight forward assistance to investors focusing on starting, improving or growing their residential property portfolios Sydney wide.
Top Suburbs
Highest annual price growth - click a suburb below to view full profile data:
latest news