The continued rise in Sydney's property prices is flabbergasting buyers, perplexing investors and resulting in lenders and industry professionals only just staying one step ahead of this crazy market - so where should you buy in Sydney at the moment? Live in Sydney's Best Areas. 
Blogger: Jo Vadillo, director, Advocate Property Services
2015 continues to show double-digit year-on-year growth in the Sydney market. Sydney's median house prices are already 30 per cent higher than two years ago. 
When will it stop? Will it stop? Are we in a bubble? Can I still buy a bargain? How much longer do you think this can go on?
So where should you buy. What are the bests suburbs to buy in Sydney at the moment?
Is there a Sydney suburb with a little more squeeze for growth, or one that offers strong rental returns for an investor or even provides good buying options for homeowners?
Here we have put together a geographically diverse mix of Sydney offerings that stack up with a blend of locations, pricing and growth potential.
The inner-west continues to shine as the golden child of Sydney. Tempe offers good buying at area entry-level with homeowners not fazed by airport proximity. Enjoying its close location to ever-cool NewtownNewtown, QLD Newtown, NSW Newtown, QLD Newtown, VIC Newtown, QLD Newtown, QLD, the city, and Sydney University with a good mix of owner-occupiers along with high rental demand.
Another inner-west offering is Dulwich Hill that sits within that 10 kilometre golden radius of the CBD. The locals are spoiled for public transport options with the light rail, train and bus services. It neighbours the uber on-trend Marrickville and is bordered by the Cooks River with the area providing a blend of leafy wide streets with established homes as well as pockets of apartment complexes.
Heading east, Kingsford is another suburb soon to benefit with the services of the light rail and mass appeal to residents and students of UNSW. Kingsford offers relative affordability in a pricey pocket with neighbours like Randwick and CoogeeCoogee, NSW Coogee, WA. Close to beaches and not far from the city with improved transport options, this area provides value with growth.
For investors, inner-city apartments make for great buy-and-hold purchase decisions. Potts Point is on my radar for location, entry price point and long-term capital growth potential. 
Looking out west Penrith's neighbour Kingswood has proven to be a great buy for investors. With its own train station, the UWS campus, Nepean Hospital, Penrith Westfield nearby and easy access to the proposed Badgerys Creek airport, there is opportunity here for the astute investor - look out also for lucrative rezoning potential.
Parramatta is definitely the epicentre of the west with the $2 billion Parramatta Square urban renewal project given the green light. Parramatta represents smart apartment buying with huge demand on rental properties and an ever-increasing population growth.
If the western suburbs are already tipping the scales in terms of your investor budget, Ambarvale in Sydney's south west, located five minutes from CampbelltownCampbelltown, NSW Campbelltown, SA, is presenting itself as the one-to-watch in this pocket for affordability and opportunity.
The upper north shore's bursting-at-the-seams Hornsby is spilling into Asquith. One stop further along the train line and just a short drive to all the entertainment on offer in Hornsby, Asquith is the quiet neighbour next door providing a little more space, less fast pace but with the same area benefits.
Another family-friendly community bordering Hornsby is Thornleigh. This leafy pocket still provides entry buying free standing homes under $1 million. Thornleigh still reaps the advantage of its location proximity to good schools and train services at a kinder price point.
Frenchs Forest Hospital has a proposed completion date in 2018 but city-side to this development is the once-sleeper-suburb of Forestville. A changing demographic over the past decade has seen this suburb rise and rise to a bustling family-friendly community with great local primary schools, regular city buses that have you at Wynyard within 25 minutes in peak hour and just a 10 minute drive to beaches or five minutes to Chatswood.
Evidence of upgrades can be seen throughout the area with knock-down rebuilds underway on most streets. Forestville's most famous resident is arguably Tony Abbott. This suburb on the doorstep to the northern beaches is one to watch offering beach appeal, proximity to a world-class hospital and a strong community spirit.
1. Dulwich Hill
2. Tempe
3. Kingsford
4. Potts Point
5. Parramatta
6. Kingswood 
7. Ambarvale
8. Forestville 
9. Asquith
10. Thornleigh
Read more: 
Finding your next investment location 
The simple way to get your kids on the property ladder - NOW 
Off-the-plan investments: The devil is in the detail 
Renovating your garden for maximum profits
Be the first to hear the 
latest
 property investment insights
Contact this Blogger Immediately
About the Blogger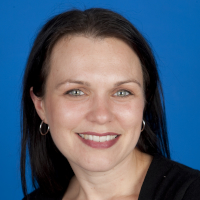 Jo is a licensed Real Estate Agent and Buyers' Agent. She holds a Diploma in Interior Design, a Masters Degree in Communication from the University of Technology Sydney and and is a member of the REINSW – Real Estate Institute of NSW, PIPA and REBAA.
Jo has more than 13 years experience in the investor world of real estate. She has secured dozens of deals for clients from residential investors, home owners and commercial purchases to securing off-market amalgamated sites in blue ribbon suburbs of Sydney for developers. She is the director of Advocate Property Services.