Three areas in New South Wales are set to benefit from the ripple effects of Sydney's booming market. 
Blogger: Charles Tarbey, chairman and owner, Century 21 Australasia 
The potential for future growth in certain areas and suburbs may be attributed to what I believe is a 'wave' effect.
As some areas rise in price ahead of the average, a wave of growth will likely push out into other suburbs and areas that have not experienced the same level of growth. There are of course many other factors that affect growth in an area, including planned or existing infrastructure, education services and public transport.
While it is often fraught with danger to make predictions as to which exact suburbs will experience growth, below are some regions in Sydney and its surrounds which I believe may be worth further investigation.
Sydney's south west could be an area that experiences growth for the remainder of 2015. Typically this area has lower house prices than the Sydney average. In the 12 months to March 2015, house prices in the Campbelltown and Liverpool area were sold for an average of $452,500 and $610,000 respectively. Large infrastructure developments in this region such as the South West Rail Link and the approval of plans for Sydney's second airport at Badgerys Creek mean that this region may warrant further investigation.
I believe that the Wollongong area, on the New South Wales South Coast, could also be an area to watch. The vibrant CBD area, university and coastal environment are some of the attractive features of this area. Three-bedroom homes sold for an average of $539,500 in May 2015 and two-bedroom units sold for an average of $380,000. The wave of people looking for a coastal lifestyle without Sydney's higher prices may mean that this area has potential to grow.
The Central Coast of New South Wales also shows potential in terms of growth. Suburbs such as Erina, The Entrance and Terrigal have seen selling prices range from $425,000 to $615,000 for three-bedroom houses and two-bedroom units in the $315,000 to $422,500 range. The family friendly area, large retail precincts and idyllic scenery may make this area attractive for people looking to invest or live in.
While there are some interesting areas to investigate around Sydney, one can never make concrete predictions in regards to movements in the housing market. I would advise people to look at property as a long-term investment and to not get distracted by short-term gains, and also try to remain unbiased and emotionally detached from a real estate investment decision. Weigh up your personal situation and finances, and make sure that you carry out your own comprehensive research.


Contact this Blogger Immediately
About the Blogger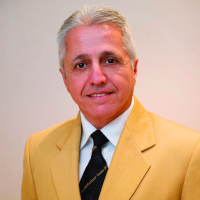 Charles Tarbey is the Chairman and Owner of
CENTURY 21 Australasia
. He is regarded as one of the leading property experts in Australia with a huge amount of experience and knowledge from a lifetime of real estate involvement.
Top Suburbs
Highest annual price growth - click a suburb below to view full profile data:
latest news