There are a number of major projects which will improve infrastructure, amenities and employment opportunities on one of Australia's larger regional cities.
Blogger: Simon Pressley, managing director, Propertyology
Improvements to Cairns' economic mix has resulted in increased employment opportunities and improved confidence in the region. This has directly contributed towards a 31 per cent increase in the number of property transactions over the last two calendar years.
In the past, Cairns' economy had been a one-trick-pony, riding the wave of tourism's booms and busts. While tourism still plays a very important role today, the economy now offers diversity through agriculture, education, health care, and mining.
With a population of 160,000 people and 66,000 dwellings, Cairns is Australia's eleventh biggest city. Over the past ten years, Cairns' population has grown by 2.6 per cent per annum compared to Brisbane's 1.9 per cent and Australia's 1.7 per cent.
There are a number of major projects which will improve infrastructure, amenities, and employment opportunities:
• Rio Tinto South of Embley Project (Weipa) – $1.45 billion development of alumina mine, involves a new mine and processing plant. 950 jobs are expected to be created one Rio Tinto give the green light on construction jobs. A further 1275 direct jobs, and even more indirect jobs, are expected upon completion of the three year project. Most of the goods and services will be supplied by Cairns.
• Cairns Airport - $1 billion redevelopment plan was approved March 2013 with a 20-year implementation.
• Bruce Highway - $300 million major upgrades to improve access, including flood proofing. 
• Sheraton Mirage Resort - $200 million major refurbishment (a new six-star guest resort plus a new golf course).
• Cairns Aquarium – $35 million new tourist attraction in Cairns CBD, set to open in July 2016.
• Aquis Casino Resort - $8.15 billion integrated resort at Yorkeys Knob. Preliminary approvals are held however there are still a couple of hoops for Hong Kong billionaire, Tony Fung, and his team to jump through. Direct jobs during construction are anticipated to be 9,300; 10,000 jobs will be created upon completion
• Aspial Corporation - $400 million CBD apartment complex consisting of six towers. The Singaporean developer will start construction mid-2015.
Too much new housing supply in 2005-2007, especially apartments, had an adverse impact on Cairns' property market. 
The onset of the GFC proved to be the wake-up call that the construction industry needed. Supply has since been more controlled.
Vacancy rates have consistently been at or below 2 per cent for a few years. There is a seasonal component to vacancy and unemployment rates which is directly linked to peak tourism seasons. 
Rental yields are currently 5.2 per cent and 6.8 per cent for houses and apartments, respectively.
Contact this Blogger Immediately
About the Blogger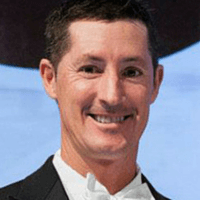 Simon Pressley is Managing Director of Propertyology. Having being awarded Australia's buyer's agent of the year on three consecutive occasions, Simon is a REIA Hall Of Fame Inductee. Propertyology's core business involves full-time analyses of property markets all over Australia. Working exclusively for property investors, their service involves buying properties in strategically chosen locations all over Australia.
Top Suburbs
Highest annual price growth - click a suburb below to view full profile data:
latest news