Investors and owner occupiers alike now want locations where homes are set to soar in value. How can you get in before the rest? 
Blogger: Marie Mortimer, managing director, loans.com.au
Property is a long-term investment, particularly your family home. But because it is exactly that, one day you may need to downsize or upsize, once your children leave home or if your family expands. It stands to reason that eventually you will want to sell it.
If the area you are looking to buy in is already running hot, with property prices in the upper range of what the market expects, take a moment to consider whether it is the right time to buy in that location.
Ask yourself, if we sell this house in the coming years, is it going to give us value for money? If you are looking to purchase in an area with an overheated property market, the chances are the value of the home might not increase as much as a property in a nearby suburb may. If houses in an area are at a price peak, it may be seven to 10 years before they experience further growth.
A tried and true method of choosing a suburb for growth is to look next door to the boom suburbs. As supply gets tighter in sought-after areas and prices get silly, buyers tend not to look too much further afield to find their dream home.
The result is a cascade effect of growth in property prices that ripples through surrounding suburbs and can deliver the savvy buyer a good return in years to come. It means you avoid paying an inflated price in a boom suburb, but enjoy all the amenity of living nearby.
Another way to get the boom to come to you is to identify an area with a mix of established dwellings and a limited amount of land for redevelopment. If there are new subdivisions going in, or high-rise apartment complexes planned, the market will be saturated with available properties. As a rule, the more housing stock is on the market, the more your return will be diluted should you want to sell.
A good indicator of desirability of an area is if it has local schools, good transport links, and community facilities like parks. Shopping and dining outlets nearby will also add value, and if the retail strip is tired, the likelihood is it will be slated for rejuvenation in years to come. That will push up local property prices and help to increase your return.
There is plenty of data available to give you information about community demographics, property values by suburb, and planning forecasts for infrastructure and residential development. Armed with this information, you are well placed to make an educated decision about where to buy, and how much to pay.
Don't restrict yourself to buying in the part of town where you grew up, especially if that area is particularly sought-after. If you are interested in getting a return on your home in years to come, let go of any preconceived notions you hold about an area and look at it with fresh eyes, even if it's not your first choice of suburb.
Sometimes, second-best is the winner.
Read more: 
What properties outperform in capital cities? 
3 tips for getting the best interest rates 
Should you buy property site unseen?
How property is shaping Australia's wealth
Contact this Blogger Immediately
About the Blogger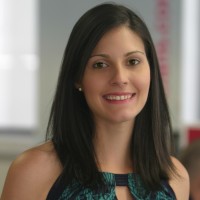 Top Suburbs
Highest annual price growth - click a suburb below to view full profile data:
latest news