Money doesn't need to define you, but I understand that money can feel like an inhibitor or a contributor to ideas, dreams and decisions.
Blogger: Kristy Smith, founder, Agility Property
Keep going! Keep thinking. Pondering. Contemplating. Talking with others. If your dream is bigger than your budget, one or all of the ideas below may help your dream shine and bring it to life.
Be clear on your dream!
Be clear on your dream, its purpose; the how and who it will help. By knowing this with absolute clarity you can see or be able to anticipate smaller nuances that may be the stepping-stones to your dream minus some financial trauma.
Step out stepping-stones!
As the saying goes "Rome was not built in a day" and many great ideas or dreams were built from ideas that were pondered on, mulled over and trialled and tested over many years and sometimes decades. A plan of smaller steps that you can manage, test, fund and enjoy, that builds towards your bigger dream can be far more enjoyable and satisfying, than biting off an enormous dream that may also bring with it stress, challenge, exhilaration, and financial pressures over a sustained period of time.
Talking it through and share your dream!
I believe talking through your idea with a friend, family member or business owner can help with gaining clarity, validating, refining and strengthening your idea, what's required, and where to start. Sharing your dream is more enjoyable and having a team along with you to support, guide, help and lift you along the way makes the dream so much more enjoyable for everyone.
Revisit the budget!
If your dream is BIG and you are confident and ready to start but your budget is shrinking the reality of your dream, it's time to revisit the dream, its timing and your budget. Giving yourself more time to fine tune the idea or placing the dream on hold may relieve any pressure but will you be happy on 'hold'? Alternatively you could review its timing. Could an additional period of time enable you to generate more finances to support the dream or to plan your time into the market based on the market's cycle. Revisit your budget and consider all the avenues available to achieve your dream – equity raising, non-secured or secured debt, venture capitalist, cash savings, crowdfunding… There are so many avenues you can consider.
The main point is to ALWAYS keep going. Sharing your dream will help you generate more insights, ideas and solutions to strengthen your budget and dream.
Read more: 
Which property strategy is the winner? 
5 budget-friendly ways to update your investment property  
Perth suburbs with achievable capital growth 
Should I buy property with an SMSF? 
Can a tenant refuse you access to your property?
About the Blogger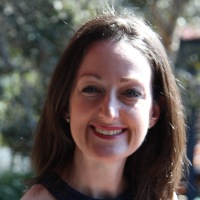 Kristy is the owner and principal of Agility Property. Following her first property acquisition at the age of 22 in Sydney, Australia, she has continued to grow her portfolio over the years. Now a decade or so on Kristy is degree-qualified in Business, Human Resources and Legal, Certificate IV Property Services, and as a licensed real estate agent in Queensland, she is business minded with agility.
Top Suburbs
Highest annual price growth - click a suburb below to view full profile data:
latest news