Whilst I don't advocate selling properties, there will probably come a time when you will want to sell your primary place of residence (PPR). When you do this you need to have a plan and a strategy to ensure you get the best outcome.
Blogger: Cam McLellan, director, OpenCorp
So what things do you need to consider?
Picking an agent is probably the big one. I think my suburb has 13, maybe 14 different agents and the reality is most suburbs are like that now. So unless you're ready to interview every single one of them, you can't guarantee that you are getting the best agent. There are also buyer's advocates to consider. When selling my previous PPR I met with a buyer's advocate to understand how they go about making their money. The reality is they take about 50 per cent of a listing fee. So for myself, I didn't think it was worth engaging both agents.
You also need to consider the different ways to sell. You need to make a decision whether you go to auction, implement an expression of interest campaign or a private sale campaign. When I sold my PPR, my house was unique for the area so I decided an auction was the best approach, as you attract people who can't go out the next day and just buy another property if they miss out – this is the property they need. However, if I'd had a property that was the same, or similar to 95 per cent of the suburb I would have employed a closed bid "auction". This type of strategy would include having all interested parties put in their highest bid. The agent would then call each person and get them to continually put up their amount of money. This way you're ensuring that you get top dollar.
When picking an agent there are a few things to look for.
Rule out any agents that have a poor marketing presence e.g. marketing material, advertising material. Have a look at their sales rate, have a look at the awards that they've won, find out which of the individual agents is going to own the sales process and be working hard on the sales process. Find out how much money they're spending on marketing campaigns, what the opens are going to be like, who's going to be at the open – is it the main sales guy or is little Johnny who's just come out of university? And then really, you can go on gut feel. Then get those that make the cut (usually around four or five agents), to come out to your property to do an appraisal.
When they come to do the appraisal ask them about properties they've sold recently and comparable results. When you've narrowed it down to a shortlist of two or three agents, ask them about some properties that they've struggled to sell recently and what they did to ensure the property did eventually sell.
I wouldn't recommend using an agent that you're friends with. When you use someone you know as a friend they can be a little bit more relaxed and not try quite as hard. When you use someone you don't know they tend to work a little bit harder and be a bit more aggressive in getting you the best result.
Something else to consider so that you get the most out of your agent is to set your agreement so their commission increases as your return improves. Pick a benchmark you'd be happy with, lowball them on their fee and say to them, "I really want this as a stretch target and if you achieve that I'll pay you a higher commission on every dollar you've brought in". All of a sudden there is a big incentive for them to be trying to get that little bit more and little bit more for you.
The reach of the agency you engage is also very important. If my choice is between little Johnny who sits by himself in an office, or a group with ten offices in the surrounding areas, I'd pick the agency with ten offices as that will improve my reach. However, if that is part of their selling spiel you have to ensure they aren't franchise stores and that they actually work together and will engage those other offices straightaway.
Please note this article is nothing against agents. They are very useful people for helping you sell your property. Just remember they're trying to work an angle, they're working for you as the vendor but they're going to work you just as hard as they work a buyer because they need to get you to meet. Meaning they're trying to get you down and they're trying to get the buyer up – aka conditioning. Your agent will probably tell you a figure that your property's going to get. Then as the campaign goes on they're saying we've had a lot of interest around XXX dollars. They're conditioning you to try and get you to start coming down, which is obviously not the best outcome for you. You want an agent that's going to come in hard and fast and drag people right up to you, which means you have to stand firm.
Contact this Blogger Immediately
About the Blogger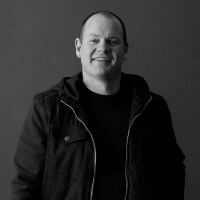 Director of OpenCorp, Cam McLellan is committed to sharing his passion and property investment knowledge with everyday Australians.
After thriving in the telecommunications, technology and recruitment sectors and making six BRW Lists in 8 years, alongside accomplished OpenCorp. entrepreneurs Matthew Lewison and Allister Lewison, founded OpenCorp. eight years ago.
Cam started investing in real estate at a young age and quickly mastered the art of building sustainable wealth. He has used the same wealth building strategy to develop a multi-million dollar business, sharing his knowledge and skill with ordinary Australians. Cam has personally bought, sold and developed numerous properties and has an extensive residential and commercial investment portfolio.
Top Suburbs
Highest annual price growth - click a suburb below to view full profile data: