Despite predictions that the slowdown in the resources sector would have a severe impact on the local property market, a large number of properties in Perth have continued to achieve rising capital values.
Blogger: Rory O'Rourke, principal, O'Rourke Realty Investments
The latest REIWA figures show that more than 155 Perth suburbs enjoyed positive capital growth during the last financial year.
In total there were 155 suburbs where the median house price rose over the past year, with the top 10 suburbs achieving increases in their median house prices of between 9.5 per cent and 17.2 per cent.
The top-performing suburbs in Perth last financial year, Trigg (a prime coastal suburb), achieved a median price house growth of 17.2 per cent which compared favourably with even the booming Sydney property market.
These figures highlight the importance of location, location, location when it comes to buying investment property.
While the overall median house price in Perth fell by 2.7 per cent over the past year, there were still a significant number that recorded positive house price growth.
This proves that even in an overall negative property market, astute investors can still make money if they choose wisely.
Property investors should also have realistic expectations of capital growth .The reality is that the national as well as the world economy is now experiencing very low inflation and even deflationary pressures.
In this low inflation environment, suburbs which record annual median house price growth rate in excess of the inflation rate are performing well. This is particularly the case with interest rates now at record lows, and predicted to fall even further.
Overall, investors should become more conditioned to modest but steady rates of capital growth moving forward, rather than waiting for the next property boom to occur.
In a housing market where property prices are expected to achieve modest gains, property buyers should focus on fundamentals that will help boost property values above general market rates.
New infrastructure will continue to drive property values in Perth and the multimillion dollar redevelopments of the Innaloo and Karrinyup shopping centres, for example, should result in rising property values in these near-city areas of Perth over the coming years.
The Scarborough property market is also expected to benefit from the $50 million in new private and government sector investment in the foreshore area.
Read more: 
Which property strategy is the winner? 
5 budget-friendly ways to update your investment property  
Should I buy property with an SMSF? 
Can a tenant refuse you access to your property? 
How to renoncile your dream with your budget 
About the Blogger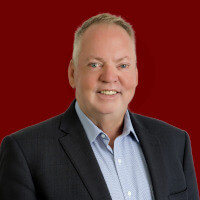 Rory O'Rourke is the principal and licensee of O'Rourke Realty Investments in Perth and has been in the property industry for over 40 years.
Rory is a former Vice President of the International Real Estate Federation (FIABCI) Australian Chapter and was inducted into the International Who's Who of Professionals for 2009/2010.
He has authored three bestselling books Born Free Taxed to Death, I sold 22 homes in one day and It's Time… the Republic of Australia.
These books can be accessed at http://www.orourke.com.au/books.html
Top Suburbs
Highest annual price growth - click a suburb below to view full profile data:
latest news