Australian investors could elevate their total property portfolio returns by purchasing in the US.
Blogger: Matthew Stubbs, founder, InvestUSA
Many Australians could be building a more positively geared property portfolio at home by leveraging the higher returns in the US property market.
There are many reasons that Australians continue to invest at home. Even in spite of poor yields and negative cash flow. Investing for anything under six per cent to 10 per cent yields might seem ludicrous to some international investors. But, there is patriotism, the comfort of investing close to home, and the pride of owning a property you can drive by and point out on a daily basis. And there is always the hope that those properties will appreciate positively over time.
However, there are certainly perils of investing in a negative cash flow situation. All it takes is a couple of missed rental payments, or a couple of months of not having income coming in yourself, and everything can be in jeopardy. This scenario is what took down the US property market in the first place. And what triggered the GFC and real estate crisis. That lesson seems to have been well learned and corrected in the US. Property values are better, long-term interest rates are low, and there is substantial cash equity providing a very strong financial foundation.
Let's say you own a property in Australia. And after rental repayments, it is costing you $600 per month to pay down your loan. That's after you receive your rent and pay out for any other holding costs and management. In the very long term that property could appreciate positively, and be up when you want to sell. That would create a positive net return. It might not.
Many global investors would consider the above a total gamble. To invest safely, sustainably, and for the best returns, the smartest investors adhere to the principle of "make your money when you buy". That may mean buying at a significant discount. Or locking in positive cash flow and yields when you buy a property.
In contrast to the above, you could buy a $50,000 house in Kansas City, Missouri or Chicago, Illinois that is returning you $600 per month, net. This is not only a much more comfortable and sound financial situation to be in, but also means you can retire and live off of your investments much earlier. At a minimum this would offset your loan repayments in Australia, and leave you in a neutral position while you build your asset base.
Contact this Blogger Immediately
About the Blogger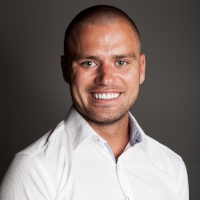 A property developer and investor, Matt has experience in both the Australian and US Markets.
After the Global Financial Crisis Matt moved to America to learn about their real estate market and now owns and manages a substantial portfolio of properties.
As founder and managing director of InvestUSA Matt now focuses his energy on educating Foreign Investors on how to invest safely and securely in the United States.
Top Suburbs
Highest annual price growth - click a suburb below to view full profile data:
latest news