Drawn in and out of the market dramatically by government incentives and heavily affected by sentiment, we've seen first-time buyer numbers change drastically over the past few years.
Their stagnancy in the recent past has largely added to the flatness of the property market. Their activity, usually confined to the lower end of the market where investors are also typically buying, can potentially reignite the rest of the property cycle, encouraging upsizers and, in turn, downsizers.
AMP Capital's chief economist and head of investment, Shane Oliver, explains that first home buyers "act in a way that's priming the pump, getting it going so [the property market] takes on a life of its own.
"This is why governments often target them, as they know that if they can get this part of the market moving then they can get the rest of it going," he says.
Why watch them?
For investors trying to get ahead of the curve, utilising information about first home buyers can be the trick needed to predict a jump in activity and, potentially, house prices.
It's worth thinking of first-time buyers as the catalyst for a 'snowball effect' in the market. RP Data's senior research analyst, Cameron Kusher, explains that "activity by first home buyers can have a flow-on effect right across the market".
"First home buyers are important to the market because they allow those previous first-time buyers to upgrade their homes," Mr Kusher explains.
In turn, this also encourages downsizers and other owner occupiers to become active in the market as demand heats up.
Senior economist for Australian Property Monitors Andrew Wilson explains that investors must look at the market as a 'uni- market'. That is, one where the entire market moves in waves as a result of one segment moving. For instance, if first home buyers jump in, it's likely that other owner occupiers will start to sell and buy.
In addition to providing the first indicator as to where the overall market could be heading, first home buyers can also offer some subtle information on a suburb or Local Government Area (LGA). First-time buyers, who are driven by a number of factors, typically have lower levels of funding available to leap into property.
This results in many looking towards the more affordable price sectors, which, of course, lines up with where many investors are looking to purchase. While currently investors have 'overtaken' first home buyers in these affordable markets, "they compete with each other", says Mr Wilson.
But, not only do they compete, "they feed each other, as they typically [look to] buy the same property".
For a savvy investor, this suggests purchasing in some of the more affordable areas could mean you have future avid buyers on your hands and potential price growth as demand and supply balance out.
This was seen in 2008/2009 when the first home owner grant boosts were announced, seeing a "ripple effect through the market", says Mr Wilson.
Prices growth peaked in the middle of 2010 and "it was that ripple effect that moved up through the middle part of the market, as well as the lower end, as people 'changed up'," he explains.
While this is true, says Mr Kusher, it's worth remembering that typical new buyer numbers are less than 20 per cent of the owner-occupier market and, "when you take into consideration [first-time] investors," this is likely closer to 10 to 15 per cent.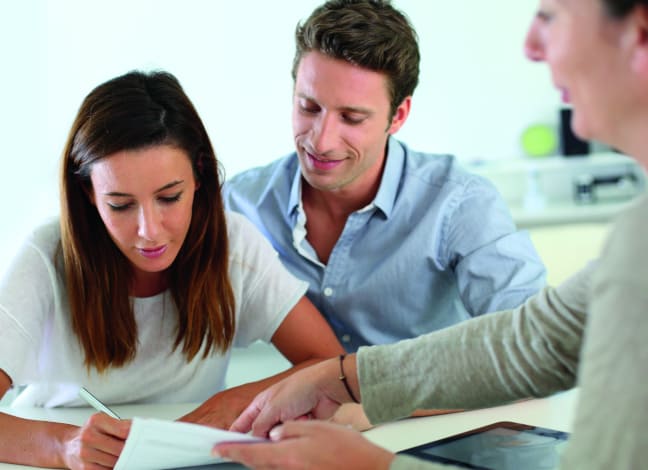 First-time drivers
There are a number of things that can cause a surge or lull in first home owner activity, and it's worth knowing what they are if you're hoping to cash in on a boom in this sector.
1) Price
Affordability tends to be absolutely paramount for the first-time buyer. Not only does this dictate when they're likely to get into the market, but also where.
"The greatest proportion of new buyers looks towards the outer suburbs as they correlate to the affordability measure. However, many also look to the more appealing areas and they also have an influence on those markets," says Empower Wealth's Ben Kingsley.
If they do purchase in more expensive areas, they are more likely to aim for smaller dwellings such as units. Generally, however, new buyers head towards low-income areas.
"Overall, first home buyers are likely to be attracted to relatively more affordable units in the inner city or cheaper detached housing stock, whether it be in inner-city suburbs that are seen as less desirable than others or outer, more affordable suburbs," says Mr Kusher.
If prices start to increase, this could knock many out of the market. Mr Wilson explains that first-time buyers are "incentivised by flat prices".
2) Government incentives
Changes to first home owner grants are often headlining news, and recently we've seen some interesting alterations.
When it comes down to it, a helping hand from the federal and/or state government can go a long way towards spurring new buyers on. However, misguided incentives can also cause first home buyers to refrain from entering the market.
Overall, Mr Kingsley explains that even the less attractive grants are beneficial to first timers and the market.
"Between $8 and $10 are generated for every dollar spent in new construction that ¬stimulates the activity in a state and overall economy. As much as it might inflate the prices, the reality is that it's good as it spurs on activity in construction and it only has positive impacts overall," he explains.
3) Interest rates
Low interest rate environments make home ownership more affordable and can thus further encourage someone to jump onto the property ladder.
While interest rates affect the interest on savings accounts as well, most first home buyers wouldn't be too badly affected by this, says Mr Oliver.
"Lower interest rates make housing affordable, even while it makes it harder to save. It wouldn't affect deposit too much but can affect your ability to buy a house," he says.
First home buyers are important to the market because they allow those previous first-time buyers to upgrade their homes.
4) Rental market conditions
The state of the rental market is worth a close look. For first timers, the truth is that most of them will be grappling with paying rent and the associated concerns of tenancy.
"What is pushing them into the buying market is the nature of the local rental market," says Mr Wilson. Tight vacancy rates and rapidly increasing rents will, sooner or later, take their toll and they will look to get into the market themselves. It can be a double-edged sword for investors though, with increasing rents making it more difficult for tenants to leave the rental treadmill.
"Fewer first home buyers, such as in Sydney and Brisbane, means there's more competition for rental properties in an already tight rental market," Mr Wilson continues.
Mr Kusher notes that this effect is a result of the "uncertainty associated with renting".
Often, it's a simple case of the numbers – most first home buyers are unlikely to be able to afford a pricey prestige property, but they may continue renting in this type of area due to lifestyle.
If the cost gap between buying and renting deceases, however, renters may take action.
"A lot of people want to own, rather than just paying a landlord," says Mr Kingsley.
5) Other economic and personal situations
The broader economy and labour market can also be factors that affect new buyers. The main consideration here is the potential buyer's current employment situation.
Mr Kusher explains that this revolves around "the likelihood of further increases in salary over the coming years, job security and economic confidence. When all these factors are in place, new buyers are more likely to be confident enough to enter the market".
Mr Oliver also points to job security – whether there is a real or 'perceived' likelihood of being out of work can be detrimental to new buyers.
"Investors can buy regardless of prices falling or rising. Job security isn't always as big an issue for an investor as it is for an owner occupier, especially a new one," he says.
Our current market
In the current market, we have very low interest rates and, in most capitals, supply issues that would make renting appear unattractive. Yet, while first home buyers are making a reappearance and sentiment is increasing, there's still a little caution in the market.
"There may be various reasons, but obviously uncertainty about the economic outlook may be a factor," Mr Oliver explains.
"Some of the schemes in some states have been wound back and you need to build a new house instead of an existing home."
The winding back of schemes and the push towards new construction may be partially responsible for the lull in activity.
This may have also damaged sentiment, he says, which has been in a fairly volatile state recently.
"Once their sentiment improves, the whole market picks up," he says.
After all is said and done, investors need to remember the strength of owner occupiers and new buyers in the market. Understanding that they control price changes, due to their numbers, is crucial. "
"They increase the demand position," says Mr Kingsley. Figuring out whether new buyers will affect your investment area is largely about a close study of the demographics and new buyer drivers, and whether they apply to where you're investing.