Buying a property is an exciting time, but for people buying into a strata community, there might be some surprises.
Blogger: Stephen Raff, CEO, Ace Body Corporate Management
Surprisingly, many people don't realise they are buying into a strata community, often thinking that the terms and conditions as well as their lifestyle are exactly the same as if they are buying a 'freehold' property. They don't realise that they will not have the flexibility to make certain alterations to the exterior of their unit, such as painting or installing security doors and outdoor blinds, as all these will have to go through the strata community for approval.
Owners can't always park their car anywhere they like as there are usually designated parking areas, they may not even be able to maintain the garden in front of their unit because it is considered common property. Owners may not be allowed to have pets in their property and, if they can, they still may be limited in what type or size of pet they can keep.
Other areas of common misinformation are:
Buyer rights when purchasing a property off-the-plan.
Concealed defects that may be hiding within the building structure of their unit.
Potential future hidden costs such as galvanised water piping that will eventually need replacing with copper piping..
Potentially sharing one water or gas meter that other owners may want to separate (which can be an expensive exercise)
Confusion over fence ownership and suddenly finding you are up for a share of the cost for replacing all of the boundary fences on common property.
The absence of money in the administration fund to pay for running the strata community (including paying for the strata community insurance) or the absence of money in the maintenance fund to maintain the property to a high standard.
An existing liability claim against the body corporate for a trip, slip or fall claim on common property, for which new owners may have to foot some of the bill (although it would be rare that there would be insufficient liability cover or that the insurance company failed to cover the claim).
As with any property, general purchasing logic still applies, such as organising a building/engineers report, and the proximity to schools and transport. However, when living in a strata community, a number of these other factors must also be conducted.
Before purchasing a strata property, I encourage you to introduce yourself to your future neighbours and get a feel for the community and gauge whether this is a suitable living environment. Contact the strata committee or manager and find out as much information as possible about the property including the financial state of the strata community.
Perhaps most importantly is to obtain a copy of the plan of subdivision and rules or bylaws of the property. The plan of subdivision will outline exactly what you are purchasing as an individual and what you are buying into as part of the strata community. The rule or bylaws may differ from each property so it is important that you read this in detail as it outlines your rights in relation to important issues such as pets, parking, noise and even rubbish removal.
Having highlighted some of the potential downsides, there are many positive aspects of buying into a strata community. Buyers often don't realise that the strata community's buildings are usually covered under one insurance policy and that there is one common area liability insurance cover as well. So there is no need for individual owners to take out separate building insurance cover for their unit; often the strata community cover offers a more expansive policy.
If you are aware of some of the common traps then you can avoid heartache down the track and ensure that you get value for your purchase dollar. 
Contact this Blogger Immediately
About the Blogger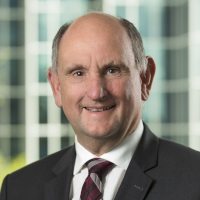 Stephen Raff is the CEO of Ace Body Corporate Management which manages more than 60,000 units in Australia with property and assets under management worth $20 billion. He is also the author of the new book, Strata Living Stories, and the bestselling book, The Body Corporate Handbook.
Top Suburbs
Highest annual price growth - click a suburb below to view full profile data:
latest news