When trying to achieve maximum occupancy, investors have two challenges: finding a good tenant and keeping them for the long term. With forward planning, good management and a little extra effort, a rental property will never stay vacant for long.
1. Investigate demand before buying
If an investor depends heavily on rental income, the strength of the rental market should be a critical factor in deciding where to buy.
"Investing is about current and potential supply and demand, and what you want to do is exploit that difference," director of Right Property Group Steve Waters says.
Buying in a location with high demand is the best way to secure a continuous flow of interested tenants, he says.
In addition, the property's size, type and character can impact on its rental appeal.
"For example, if you've got a flat, low maintenance property in a quiet area that's in good condition, you might be looking for an older couple with no children," Rent My Estate founder Michael Gilbert explains.
Renovations targeted at the area demographic could also boost demand for your property.
"If you have a three-bedroom house on a piece of land that has no car parking, something as simple as erecting a carport, subject to council approval, would make that far more attractive," Mr Waters says.
In a highly competitive market, he suggests adding extras to encourage tenants to pick your property out of the pack.
"Air conditioners don't cost a lot in the grand scheme of things, and a tenant will always pick an apples-for-apples property with air-con rather than not," he says.
2. Put work into finding a quality tenant
An owner eager to fill a vacancy may be tempted to bypass screening procedures for new tenants.
However, selecting a substandard tenant for the sake of expediency may end up costing the owner more in the long run, Mr Waters advises.
In his experience, this type of tenant is more likely to report problems, cause damage and leave after a short period of time.
"You have to put the effort in at the start to find the right tenants. If you do find the right tenants, more than likely they'll stay for a long time," Mr Gilbert says.
To avoid rushing the process, independent property manager Terence Pethybridge encourages owners to start advertising as soon as they receive notice.
In some circumstances, owners may wish to offer a week's free rent to get a lease signed quickly.
"We've got a couple of owners that when their tenants give their 28 days' notice in Melbourne, they instantly put up one week's free rent and a timeframe on it to encourage prospective tenants to take their property over someone else's," Leah Calnan from Metro Property Management says.
However, Mr Waters believes this strategy may make the owner seem desperate.
"Whenever I see someone trying to rent a house for a free week, it's a sign of a bad market," he says.
Selecting a sub¬standard tenant for the sake of expediency may cost you more in the long run.
3. Keep the property in good condition
A property that is well maintained and nicely presented will have tenants lining up around the block.
"Generally, if you keep your rental in good condition, that is one of the first things that is going to lead to 100 per cent occupancy," Mr Pethybridge says.
Ms Calnan has encountered owners who are reluctant to spend money on keeping their property presentable.
"We often hear owners say 'I'm not going to cut the lawns until we get a tenant'. That's not an advantage," she says.
Overgrown yards and damaged fittings send the message that the owner does not care about the property, she warns.
This may attract tenants with lower standards of cleanliness and maintenance.
"If you've got a property that is in a bad state of repair, in our experience you attract a tenant that perhaps is not a prime tenant," Mr Waters says.
Once you've found a quality tenant, keeping the property in good repair may encourage the tenant to stay longer.
When Mr Pethybridge does inspections, he checks for loose handles, leakage and any other minor issues that might cause annoyance.
He takes the view that preventative maintenance is likely to encourage a good tenant to renew, saving advertising and management costs. Plus, as he points out, maintenance is a tax deductible cost.
"Little bits and pieces might seem small or irrelevant to an owner, but to a tenant who's living in the house every single day, especially if they're paying $400 or $500 a week, they may get a bit frustrated," Mr Gilbert says. 
Aside from necessary repairs, the owner could also keep the property fresh with regular painting and new carpets, he says.
4. Rapport with tennants
Property managers and owners can benefit from being on good terms with the tenant, according to Mr Pethybridge.
"You engage with the tenant, you find out how their work has been going, whether they are enjoying staying in the premises," he says.
"If you've got a nice rapport with a tenant, they're going to look after you a lot more than if you don't," he suggests.
A tenant who has a good rapport with the property manager will give more notice of changes, be more amenable to walkthroughs and report fewer issues.
Showing appreciation for a good tenant is also likely to increase goodwill.
Mr Gilbert believes in sending valued tenants a small gift at Christmas time, even if it's just chocolates or a movie ticket.
"They feel that for every day they're looking after the house, they are appreciated for that," he -says.
Ms Calnan agrees that a small hamper at Christmas is a good way to acknowledge a tenant's efforts.
However, she believes that property managers need to keep a professional distance from their tenants.
"There are times when a property manager can become too involved in the tenant's life and it's actually a disservice because they might discourage the owner from increasing the rent," she says.
"At the end of the day, we still work for the landlord."
A tenant who has a good rapport with the property manager will give more notice of changes, be more amenable to walkthroughs and report fewer issues.
5. Consider offering a rental discount to exceptional tenants
Rental discounts can reward quality tenants. However, there are risks involved in being overly generous.
Mr Waters is often willing to offer a slight discount once the tenant has a proven track record.
"A tenant who you never hear from, who always pays on time and keeps your asset in very good condition, I believe that is worth something. It might be $4 a week, it might be $10 a week," he says.
Ms Calnan shares the view that a strategic discount can be useful. She suggests advertising the property at just below market rent to attract a long-term tenant.
On the flip side, she warns lowering the rent too much might hurt owners in the future.
"If they ever want to extend their whole property portfolio, it can be a disadvantage when it comes to an assessment for a sales valuation," she says.
In Mr Pethybridge's view, owners are better off putting their money into refurbishments than discounts. Improving the property will make the tenant feel appreciated without jeopardising the value of the asset.
Due to cost of living increases, rent rises are an unavoidable part of property management. However, approaching this topic sensitively can make all the difference in keeping the tenant satisfied.
"You've got to give small, consistent rent increases. That's the key. If you give one large rent increase, it could really blow the budget," Mr Gilbert says.
A tenant who can anticipate rises over the next two to three years and plan accordingly will be less likely to move out, he says.
Similarly, sending out renewal forms two months before the lease expires lets tenants know they are welcome to stay, he suggests.
Mr Pethybridge believes in the personal touch, saying property managers should deliver the news of a rent rise or any other changes face to face.
Properties with a low vacancy rate tend to have a higher resale value. Owners who go the extra mile to find and keep long-term tenants may profit for years to come.
Investor Perspective: Jo Leditschke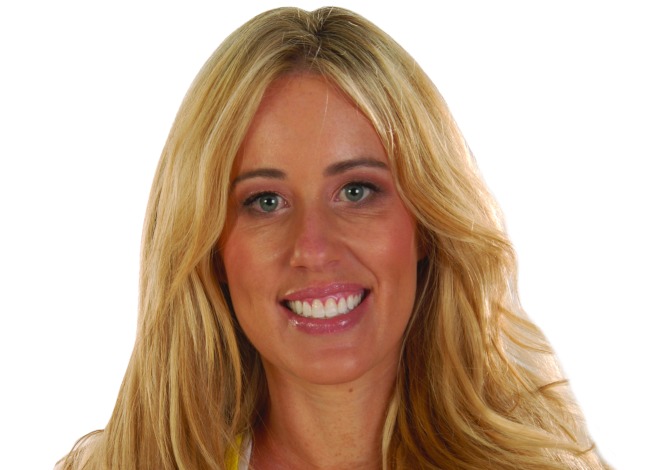 "My husband and I hold six investment properties. I bought my first property in 2000, so I have been an owner for thirteen and a half years.
Our experience with tenants has been really good. I started off going through an agent but I found it didn't suit my personality, so now I manage them myself.
Currently, I am having a little difficulty finding a tenant for one place. I've got a one-bedroom apartment which is furnished – obviously a more niche market. I think part of the problem is it's in Melbourne, where there are apartments coming out left, right and centre. In these circumstances, it just takes a little longer, but eventually you get somebody. I may drop the rent by $10 or $20 a week if I have to.
For really good tenants, you don't want to put the rent up too much because you don't want them to leave. I had a tenant like that – I didn't put the rent up for so long and she even painted the place herself and paid for everything. I really wanted to keep her, but she recently gave notice and is leaving after 10 years. Still, I couldn't ask for much more than that!"