Phoebe and Carl, a young couple in their early 20s, recently came into the Smart Property Investment offices in Sydney to learn about how they can convert their current savings into property wealth.
They met with RESULTS Mentoring's Brendan Kelly, who flew up from Melbourne to talk the couple through their options for wealth creation.
In the last instalment, we covered the passive income the couple would like to achieve, the timeframe they have set themselves and their borrowing capacity. Mr Kelly also talked the couple through the various strategies available to them.
Given the couple's skill set (Carl is a builder), they agreed they should undertake a 'buy, add value, sell' approach, using profits from each sale to leverage into bigger and bigger deals. Mr Kelly spoke to the couple about renovation realities and the various costs, pitfalls and profits associated with this approach.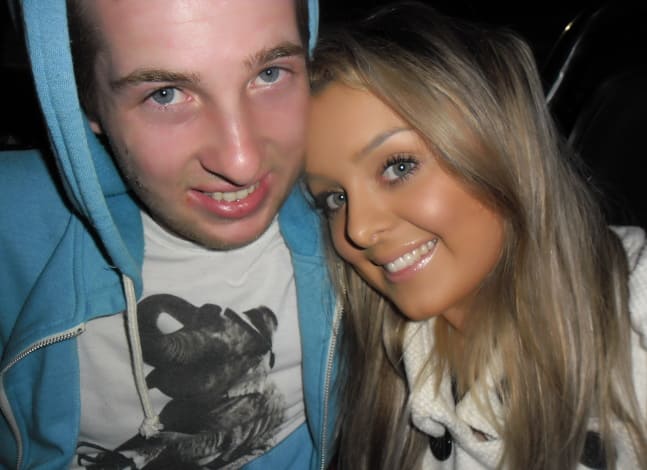 After crunching the numbers, the couple realised they were in for some serious work – but it no longer seemed like 'mission impossible'.
Even though Phoebe and Carl were firmly on board with the approach, they still needed help working out how exactly they would implement this strategy.
Does every property fit with this strategy? Would they be able to find properties within their budget that they can effectively add value to? Where do they even start looking?
Number crunch
Mr Kelly says there is a general perception in the marketplace that property investors should buy and never sell, but he believes Phoebe and Carl will profit more from taking an alternative approach.
It's imperative though, that they're buying the right properties. If they make poor purchasing decisions, they could lose money when they go to sell the freshly renovated investment. Not all renovations add value, and not all projects are guaranteed to be successful.
The couple previously established they'd like to build up $1.25 million over the next 10 years, which they can then use to invest in positive cash flow, debt free, property. Mr Kelly broke down the numbers and established they would need to generate a $30,000 profit in their first year of investing to get them on track.
To explain the concept and costs of these projects, Mr Kelly used the example of a $300,000 property. In this case, there would be approximately $15,000 in additional buying costs, $12,000 in holding costs, $30,000 spent on the renovation and $13,000 in selling costs. Once they factored in their desired $30,000 profit, the couple calculated they would need to sell the $300,000 property for $400,000.
Given the couple's limited budget, Mr Kelly also offered a cheaper alternative.
"If you buy a property for $150,000, you're going to need $8,000 in stamp duty and costs, plus $6,000 in holding costs (approximately four per cent of the purchase price) and about $15,000 for the renovation," Mr Kelly explains.
"You're going to need a deposit of five per cent, which is $7,500. Add all this up and you've got a $7,500 deposit, $8,000 in buying costs, $6,000 for holding and $15,000 in the renovation. All up that's $36,500. You will need $36,500 to see through a $150,000 unit purchase, buy, renovation, sell."
You need to observe rental demand because if rental demand is high, then you're going to see continued demand for property and prices will go up
Mr Kelly explains this is the best option for the couple, but their savings are still a little short, at around $20,000.
The couple saved their $20,000 quite quickly given their age, so they agree it's entirely possible to accumulate the extra $16,500 before they begin their project.
Mr Kelly says in order for the couple to generate the $30,000 profit required in their first year, they should aim to buy a unit, preferably with two bedrooms and one bathroom. They would allocate six months to the entire project – including property acquisition, renovation and the selling process – and aim to get through two deals in a year.
It's an aggressive approach, but with a 95 per cent loan, the couple's expertise and their ongoing education, they agree it's the best path – they're just not sure where to buy.
Strategic purchases
Mr Kelly then helps the couple visualise where they could find properties that fit with this aggressive plan.
The couple would be searching for a unit to purchase for around $150,000 and sell for $200,000. He recommends the couple become skilled negotiators and look in areas with a median unit price of around $180,000.
Phoebe and Carl live in Sydney, so Mr Kelly hands them a map and tells them to spiral out from where they live, covering all suburbs in all directions within a 30-minute drive of their home. They are instructed to then write down the list of suburbs they've covered.
Mr Kelly tells Phoebe, the designated 'research expert' in the couple, to research the median prices of all the suburbs within the radius. He says this can be as simple as turning to page 118 of Smart Property Investment magazine and looking at the recent data.
"Once you find a suburb within those specifications with a median of $180,000, guess what? You've found the suburb to look in, the suburb that suits your budget," he says. "You're not wasting time on any other suburbs, you are now honing in on the area that works for your budget."
The 'what ifs?'
The couple are excited by the apparent simplicity of the exercise, but are concerned that Sydney's recent price growth may have taken them out of contention for success in this market.
"As you know, Sydney is quite pricey, so if we can't find something that is within that 30-minute radius, do we have to expand that to 45 minutes, or an hour, and keep going out from there?" Phoebe asks Mr Kelly.
"Correct," says Mr Kelly – but he is quick to remind the couple that units won't be as pricey as houses.
He does concede that if Sydney continues to climb and the couple's start date is delayed, they may need to adjust their plans.
"If it works out that you do the exercise and find that you're two hours out of Sydney and can't find any suburb at all with a median price that works for you, then the strategy isn't going to work in that area, with that budget at this time," Mr Kelly says.
In this case, the couple will have a few options.
"One is don't invest now, save more money and build a greater deposit," he explains. "The second option is a joint venture. You tap on mum's door and say 'Mum, listen, I want to get this happening. I have absolute faith in my ability to do it. I have done my research and I know what I'm doing. I know the numbers in the deal and I know how to make a profit out of this thing – here is how it works. I'm $30,000 short of what I need to be in an area that works for me'.
"You can borrow the money for six months because in six months, you'll pay her, or whoever it is, back.
"You're not holding forever. It's a short-term, get in, get out, deal, where you borrow a small amount of money from someone and pay them back."
Getting started
After the suburb has been selected, the couple needs to start researching previous median prices and identify the trends and patterns in the market. Then, it's time to get on the ground.
"You'll need to get out there and verify what's happening," Mr Kelly says. "You need to observe rental demand because if rental demand is high, then you're going to see continued demand for property and prices will go up."
Mr Kelly also recommends the couple speak to real estate agents and local experts to further understand what's happening in an area.
Next up, is open for inspections. He says instead of wandering through a property imagining 'all the things you could do to improve it', investors looking to add value need to identify high impact items.
"If you walk through a house with a paper and pen and make a list of all the things you want to do you're starting from a zero base and just adding and adding and adding," he explains. "If you then buy that property with those ideas in mind, I can almost guarantee you'll overcapitalise.
"The better option is to make a list and then say 'What's going to offer the most impact on this property?' You then tick those items off and make sure they fit within your $30,000 budget. There is your answer. That's how you do a renovation to make money. Don't try and do everything because you will be overcapitalising. You should try and do the biggest impact items for the budget you have to play with and make the difference."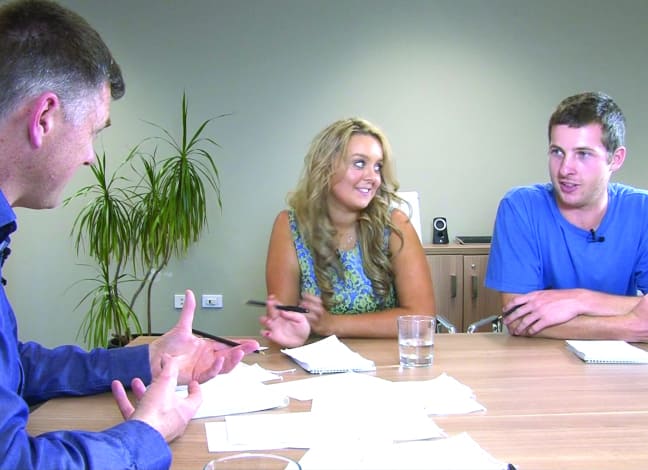 So what improvements will make a difference and give the couple better chances of success? Mr Kelly says investors seeking to renovate simply need to use their senses.
"Sight is the biggest one. Think about what people are seeing. Look at paint, make the gardens look great, make the fence look great, make the floor coverings look great," he says.
"Next is hearing. You will want to eliminate creaks in the floorboards and deal with noisy pipes. People like doors that close solidly. So if a door wobbles, or there is a ping or vibration, you can fix that. These improvements won't add to a sale price, but leaving them alone could lose you money.
"Then there's touch. You don't want door handles that are wobbly or feel like they're about to fall apart. You want a solid, safe thud when you close doors and a seamless transition when you open doors and windows.
"Smell is an obvious one. If it smells, get rid of it. Old carpets can be a big perpetrator here.
"Finally there's taste. Now I'm not suggesting you lick the walls. It's a play on words. We're talking about ambience and the 'taste of the house'. Will your property appeal to your target sale audience? In order to get the best possible price, you stage the property. Get the furniture right. High quality if that's what the market wants to see."
Ultimately, Mr Kelly says the house doesn't need to come across as luxury, executive living; it needs to appeal to the suburb's audience.
"You don't have to be the Taj Mahal of houses in the area," he explains. "You just have to be better than the guy next to you who has his house on the market because then yours is going to be selected before theirs."
The most important thing I learnt was that buying, adding value and selling is the most efficient way to make money in the property market. It shocked me a little bit, but it was a good shock
At the conclusion of the session, Phoebe and Carl can't believe how much they've learned, how many myths have been busted and how achievable their dreams are.
"I feel amazing," Phoebe says. "I'm invigorated, inspired, excited. I can't wait to start now.
"The most important thing I learnt was that buying, adding value and selling is the most efficient way to make money in the property market. It shocked me a little bit, but it was a good shock."
Mr Kelly believes the couple have excellent chances of success given their dedication, skill set and new level of understanding.
"Property's going to work well for them," he says, "because property isn't about bricks and mortar; it's about people."
Read more:
Getting started: Phoebe and Carl part 1