The current property market in this major Australian capital city could bust that myth.
Blogger: Rory O'Rourke, Principal, O'Rourke Realty Investments
The concept of buying a house for free may seem fanciful in a capital city to many people, but this opportunity now exists in the Perth real estate market.
Currently, the Perth real estate market has a large supply of homes for sale and buyer sentiment is weak.
In such a market, older style homes are being penalised in price - especially homes that require renovation work.
The reality is that astute investors can now buy some of these older style homes for land value and with a few cosmetic improvements achieve an acceptable rental return.
It is only a question of time before the Perth property market rebounds and house price start to surge.
The golden rule in real estate is that land appreciates in value while houses depreciate in value.
Therefore property owners with homes which have very high land content will benefit the most when property prices increase in the Perth market.
So now is a great time to buy an older style home in Perth for virtually free. Investors should target suburbs which are a prime location such as close to the coast.
Suburbs with a high proportion of older rental properties in coastal Perth suburbs offer fantastic value for money at the current time.
Older ex rental properties that have been neglected by their owners offer excellent opportunities for astute first home buyers in the Perth real estate market.
Most suburbs in Perth have around 28% of properties that are rental properties. However, there are a number of suburbs where rental properties account for well over 40% of the housing stock and a larger number of these suburbs historically achieve above rates of annual capital growth.
Suburbs with high levels of rental properties in well located areas include the coastal suburb of Scarborough where four in ten houses are rented.
This is particularly the case with self managed investment properties because many of these owners lack the discipline to regular property inspections and ensure that necessary maintenance is required such as replacing carpets or repainting internal walls.
A typical investment property of this kind may be one that has been leased to a successive number of students with the owner trying to sell the property will it is still under lease.
With more than 15,000 established homes for sale in Perth, ex rental homes that area poorly presented are now overlooked by most buyers and therefore can be purchased at a significant discount than would apply in normal market conditions.
About the Blogger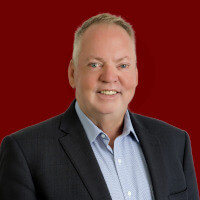 Rory O'Rourke is the principal and licensee of O'Rourke Realty Investments in Perth and has been in the property industry for over 40 years.
Rory is a former Vice President of the International Real Estate Federation (FIABCI) Australian Chapter and was inducted into the International Who's Who of Professionals for 2009/2010.
He has authored three bestselling books Born Free Taxed to Death, I sold 22 homes in one day and It's Time… the Republic of Australia.
These books can be accessed at http://www.orourke.com.au/books.html
Top Suburbs
Highest annual price growth - click a suburb below to view full profile data: