Ambarvale
Selected by Michael Fuller
All signs are looking positive for this south-western Sydney suburb which, according to Michael Fuller, is set to benefit from the ripple effect of Sydney's strong growth. Mr Fuller says properties in the area are being snapped up very quickly, and there has been low vendor discounting and strong rental growth over the past 12 months. In addition, he believes there is limited chance of a downturn or "bubble burst", because historically, prices haven't climbed significantly.
Baulkham Hills
Selected by Andrew Wilson 
Vacancy rates have been contracting in this region, with Real Estate Institute of New South Wales president Malcolm Gunning recently noting that outer Sydney (including Baulkham Hills) was seeing the largest declines in vacancies, hitting 10-month lows. Andrew Wilson, who selected this suburb, said mid-priced suburbs in the north west, as well as the inner west and upper north shore, would offer the best opportunities for price growth, "which should track above 10 per cent over the year".
Berowra
Selected by Louis Christopher
This suburb currently has the lowest ratio of listings to established properties for any suburb across Australia's capital cities, according to SQM Research's head of research, who says this will inevitably drive capital growth. He also points to the proposed link between the M1 and M2, which should boost the appeal of this quiet, bushy northern suburb. He recommends investors in the area stick to houses, as the suburb traditionally attracts young families who want a backyard.
Curl Curl
Selected by Louis Christopher 
Sydney's property market recovery somewhat bypassed the northern beaches, according to Louis Christopher, and he says it's time for Curl Curl to catch up to the rest of the city. He points to the suburb's low vacancy rate as an indicator investors won't struggle to secure tenants, and says investors should target units with a view, or houses. Mr Christopher says the area's main problems centre around traffic.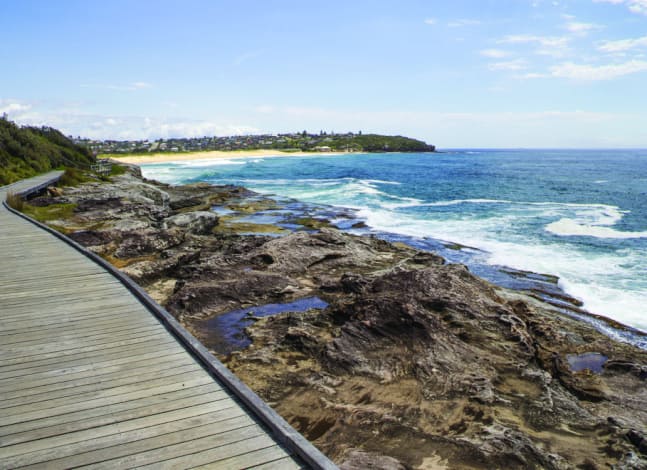 Chain Valley Bay
Selected by Michael Fuller 
Nestled on the shores of Lake Macquarie, Chain Valley Bay is an "affordable coastal suburb within driving distance of Sydney", says Michael Fuller. In addition, the beauty spot has various indicators that suggest the supply-and-demand balance is tightening, favouring an impending price rise. He says there is a high proportion of owner-occupiers in the region (which is good for resales) and that houses are likely to offer better value than units.
Dapto
Selected by Sam Saggers 
This suburb in southern Wollongong is becoming increasingly attractive to renters, according to Sam Saggers. "It's an easy commute on the freeway system and the area is serviced by trains," he says, adding that the district is starting to shake off its 'lower socio-economic' stigma. "It's certainly becoming an attractive proposition if you can get the right property, and the area is beautiful." He recommends investors target new houses in this region.
Edgeworth
Selected by Sam Saggers 
Positive Real Estate CEO Sam Saggers suggests that investors target new stock in Edgeworth, which he describes as a "housing market, not a unit market". Another Lake Macquarie suburb tipped to experience capital growth, residents of the Upper Hunter region are increasingly drawn to the Edgeworth area due to its access to roads and infrastructure.
Erskineville
Selected by Andrew Wilson 
Properties in this inner-west suburb a stone's-throw from Newtown are already moving quickly. With units selling within 31 days, it's the eighth-fastest mover of all suburbs on this year's list. Erskineville also attracts impressive rents, with the median rent for houses sitting at $700, putting the suburb equal fourth with Strathfield when measuring the highest rents among this year's Fast 50 contenders.
The inner west has had a massive rise over the past 18 months and may be due for a pull-back
Forestville
Selected by Michael Fuller 
All signs are pointing up for Forestville, according to Michael Fuller, who says the data shows properties are not staying on the market for long. The northern Sydney suburb is seeing low vendor discounting, high auction clearance rates, a good balance between owner-occupiers and renters, and a low percentage of stock on the market.
Gosford
Selected by Margaret Lomas 
Gosford is the business hub of the Central Coast and a short drive from holiday hot spots such as Terrigal. Many residents commute to Sydney via the frequent peak-hour train services. According to Margaret Lomas, the city is benefiting from improving council development processes. She points to an extended period of "little growth" and limited land supply, as well as future development, as key drivers of future capital growth.
Hornsby
Selected by Andrew Wilson 
Units in this well-established upper north shore suburb are selling particularly well, with the median days on market just 28. Houses are only slightly higher at 31 days, and have recorded a 21 per cent jump in median price over the past 12 months. According to Andrew Wilson, this suburb, which serves as a main transport hub, will continue to benefit from Sydney's nation-leading performance.
Liverpool LGA
Selected by Sam Saggers 
Despite warnings that this local government area (LGA) in Sydney's south west is almost at the peak of its property cycle, Sam Saggers says there are still opportunities for investors to profit from all dwelling types. He says there is limited supply and the area remains affordable by Sydney standards - factors which will continue to push up prices.
Marrickville
Selected by Andrew Wilson and Louis Christopher 
Marrickville featured in our Fast 50 in 2014, when Louis Christopher pointed out that it was set to benefit from the increasing popularity of nearby Newtown. This year, the suburb was selected by two of our experts, with Mr Christopher noting its "ridiculously low vacancy rate" of 1.1 per cent. He did caution, however, that the inner west has had a massive rise over the past 18 months and may be due for a pull-back.
Merrylands
Selected by Margaret Lomas
Margaret Lomas says investors should target units in this suburb, which will benefit from neighbouring Parramatta's continued expansion and increased appeal while remaining a cheaper alternative. Merrylands also appeared on last year's list, when Andrew Wilson cited its proximity to Parramatta, affordability and road improvements as key reasons behind its inclusion. It also enjoys frequent express rail services to the city for an easy commute.
Millers Point
Selected by Sam Saggers 
In September 2014, McGrath chief John McGrath tipped Millers Point was "about to explode". "With the top end of town as one neighbour, Barangaroo as another and Sydney Harbour at your door, it is the best located suburb in the country," he said. The government's sell-off of Department of Housing stock is also set to benefit investors. Sam Saggers, who selected the suburb this year, said investors should purchase terrace housing, with huge capital gains expected due to limited stock.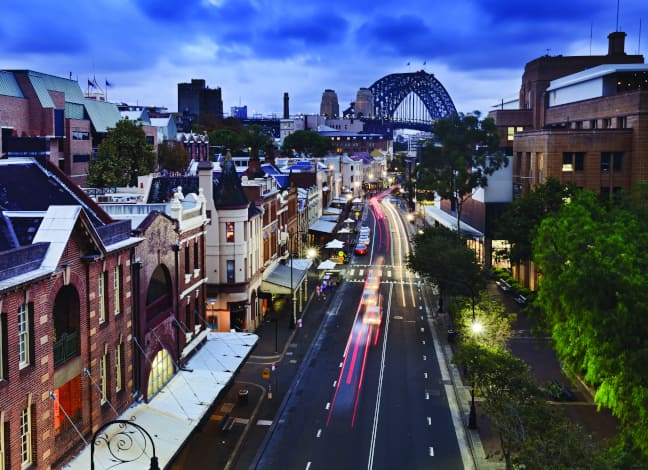 North Parramatta
Selected by Andrew Wilson
In late 2014, real estate group Raine & Horne noted that buying activity was so strong in the Parramatta region that properties that were usually difficult to sell were moving quickly. Even units lacking parking or internal laundries were finding buyers in no time. This is reflected in the figures, especially when compared with the other suburbs on this list, with units in North Parramatta spending an average of just 23 days on the market.
Shortland
Selected by Sam Saggers 
Sam Saggers says this area's growth prospects are strongly linked to the investment fundamentals emerging in the city of Newcastle. The balance between supply and demand is beginning to tip in investors' favour, he believes. Mr Saggers encourages investors to target townhouses or large blocks with decent-quality houses.
St Peters
Selected by Andrew Wilson
When looking at 12-month median price growth, St Peters units rank second amongst the Fast 50 suburbs. The median price has increased by 31 per cent over the past 12 months. Another close neighbour of in-demand Newtown, the suburb is also a standout performer when it comes to rental returns, with houses attracting a median weekly rent of $675, placing St Peters seventh on the list.
Strathfield/ Strathfield South
Selected by Louis Christopher/ Andrew Wilson 
This year, Louis Christopher again selected Strathfield as one of his top suburbs, while Andrew Wilson tips Strathfield South. Mr Christopher points out that while Strathfield has run behind the greater Sydney average during this recovery, "signs are this is about to change". He says investors should bypass the high-priced houses and instead target units close to the station, which serves as a significant transport hub.
All signs are looking positive for the south-western Sydney suburb of Ambarvale
Tempe
Selected by Andrew Wilson
Tempe, in Sydney's inner west, is located just nine kilometres from Sydney's CBD. It's located within the Marrickville Council LGA and could thus benefit from similar capital growth drivers to Marrickville, which also appears on this year's list. In addition to its close proximity to the city and Sydney Airport, the suburb is well serviced by public transport.
Umina Beach
Selected by Louis Christopher 
This well-serviced suburb on the NSW Central Coast is set to benefit from the "stronger domestic tourist scene", according to Louis Christopher. The property guru recommends investors look for units with water views or solid family homes, but does caution that downturns in this region can be "acute".
Find out what other suburbs from across the country are set to offer investors the biggest rewards: 
Top Victoria investment suburbs
Top Queensland investment suburbs 
Top Western Australia investment suburbs 
Top South Australia investment suburbs