Bracken Ridge
Selected by Michael Fuller
Although yet to experience a great deal of growth in property prices, Michael Fuller says this relatively new northern suburb of Brisbane is on the up and up. He says there has been large amounts of interest expressed by would-be renters and buyers online, so the suburb's stagnation looks "likely to end" soon.
Broadbeach
Selected by Louis Christopher 
Louis Christopher concedes that this area was "smashed" during the 2010-2012 downturn, but says the market is now in recovery. The Gold Coast suburb benefits from low vacancy rates and its desirable location away from the noise of the main drag of Surfers Paradise. He cautions investors about over-priced developments and says they should instead stick with established units with ocean views.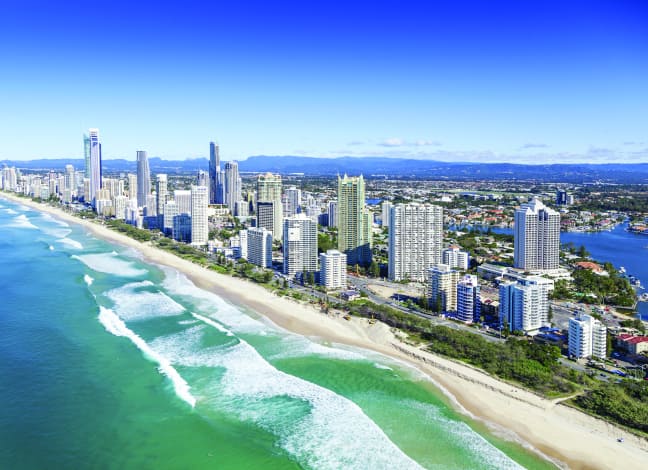 Forest Lake 
Selected by Margaret Lomas 
Investors in this region who pay in the mid $300,000s should do well, according to Margaret Lomas, who says the area – which was the fi rst master-planned community in Brisbane – attracts a strong family demographic. Forest Lake also benefits from its position close to main roads servicing Ipswich and Brisbane North and has a good selection of dwellings. 
Highland Park
Selected by Michael Fuller 
Highland Park, within the Gold Coast area of Nerang, could well be at the bottom of its price cycle, according to Michael Fuller. He says investors will have to move quickly if an opportunity becomes available, though, with "strong recent auction clearance rates, plenty of owner-occupiers, zero vacancies, decent yields and no stock on market".
Indooroopilly
Selected by Sam Saggers 
This market is starting to venture into "fear of missing out" territory, according to Sam Saggers, with downsizers in particular looking to move in. These two factors should drive capital growth in the coming year, he says, but softening rents could be problematic. Mr Saggers says there are opportunities for both house and unit purchasers, but recommends investors stick to new stock.
The Broadbeach area was 'smashed' during the 2010-2012 downturn, but the market is now in recovery
Kallangur/ Murrumba Downs
Selected by Todd Hunter 
Todd Hunter says this area is set to benefit from north Brisbane's expansion and employment prospects. The suburbs offer easy access to North Lakes, but can be more affordable than the surrounding alternatives. "The houses in these two suburbs are a little older, but much larger, on bigger blocks, making them more desirable properties for both tenants and owners alike," he says. Investors should steer clear of townhouses and units in the region, he cautions, "as they have much higher vacancy rates than houses". 
Kirwan
Selected by Todd Hunter 
This Townsville suburb is located about 12 minutes from the city centre "with lots of employment opportunities the whole drive in", says Todd Hunter. As Townsville is "the North Queensland hub for all public servants and defence", many residents have solid incomes. He urges investors to be wary of beachfront properties or those near the riverfront, due to flood risks, saying insurance and council rates can be costly as a result. He adds, "Stay west of Bamford Lane, unless your appetite for risk is a little higher."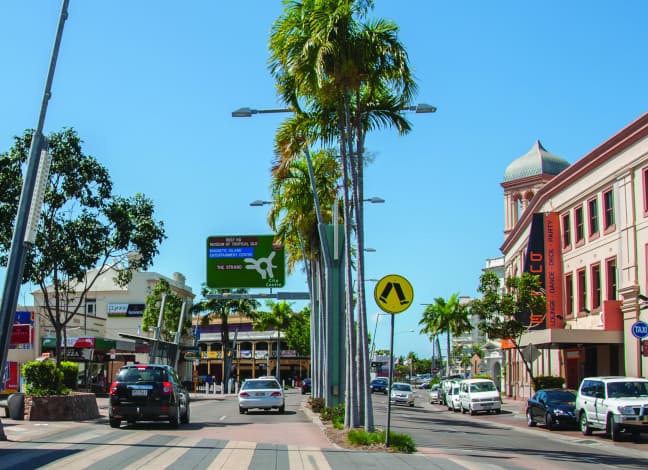 Logan Central
Selected by Margaret Lomas and Louis Christopher 
Margaret Lomas and Louis Christopher both point to Logan's impressive rental yields as a strong reason to invest there. In addition, Ms Lomas says the area is experiencing gentrification and a housing undersupply, whilst continuing to appeal to families. Mr Christopher describes vacancy rates in the region as low and steady, and suggests investors target established houses.
Morayfield/ Caboolture South
Selected by Todd Hunter
According to Todd Hunter, these suburbs are set to benefit from North Lakes infrastructure, including a recently-opened business park tipped to "employ over 13,000 people" once completed. "On top of this, a new train line is under construction, along with Bruce Highway upgrades. Combine that with great local employment opportunities and driving distance to Brisbane CBD by road or rail, and these will be the sneaky suburbs that benefit from all these offerings, but at a much cheaper price point," he says.
New Farm
Selected by Sam Saggers 
New units are the best buy in this inner-Brisbane suburb, according to Sam Saggers. He does warn that yield-hungry investors may be put off by softening rents, but says capital growth is set to continue. Late in 2014, Scott McGeever of Property Searchers also tipped growth, saying, "This area has been strong because of the lack of available land to develop. It is also well-serviced with amenities, parks and transport while being a convenient distance to the Brisbane CBD."
Paddington
Selected by Sam Saggers 
Another in-demand suburb of inner Brisbane, this market is increasingly attracting upgraders and DINKS (double income, no kids), Sam Saggers says. According to Mr Saggers, all dwelling types offer investors opportunities, but they should be cautious of the over-heating auction market.
The Indooroopilly market is starting to venture into "fear of missing out" territory
Reedy Creek
Selected by Michael Fuller 
Despite warning investors to be wary of some future developments, Michael Fuller says owners in this part of the Gold Coast can be the beneficiaries of high yields. Indeed, when comparing yields for houses and units across all suburbs featured in this year's Fast 50, units in Reedy Creek placed seventh. At a median rental price of $673 per week for houses, the suburb placed eighth in terms of highest rents.
Springfield Lakes/ Redbank Plains
Selected by Todd Hunter 
Brisbane residents are increasingly being attracted to this area due to its huge infrastructure investment and associated employment prospects, says Todd Hunter. He warns that not all properties in this region are created equally, with Redbank Plains having a few undesirable areas and Springfield Lakes offering blocks as small as 180 square metres. He advises sticking to houses and says investors shouldn't spend more than $350,000 in Springfield Lakes and $330,000 in Redbank Plains.
Find out what other suburbs from across the country are set to offer investors the biggest rewards: 
Top Victoria investment suburbs
Top Western Australia investment suburbs 
Top South Australia investment suburbs