The predicted generational trend goes further than simply a population change.
Blogger: Kevin Lee, founder, Smart Property Adviser
In a previous article published in Smart Property Investment, I shared my thoughts about a generational trend that's threatening the property market. If it's left unchecked, it could further aggravate the problem. That trend of course is the 'brain drain' caused by a growing number of young, educated Aussies leaving the country to live and work overseas. About 247,000 of those who left Australia in 2013 did so on one-way tickets.
The article also outlined how our ageing population is a massive issue that the federal government needs to address – but I really think it goes way beyond that.
As property investors, you need to be aware that these demographic shifts and generational trends will have a consequential effect on the property market and your investment strategies.
I firmly believe that capital growth will no longer be on the table as a 'given' or entitlement and we're already seeing proof of that every day. When I explain this to people, I'm often asked: "Won't immigration help reduce the effects of the demographic shift?"
I want to answer that question in this brief article. In 2014 Australia's population increased by 405,400. Of that number, immigrants accounted for 59 per cent of that (or 241,000 people in total). According to McCrindle Research, last year's overseas net migration was 74,700 less than 2008!
What most people don't realise though is that 241,000 includes men, women and children.
We didn't see 241,000 workers come into Australia; instead we welcomed some workers plus their spouses and kids. I don't know the exact 'split'; however, a generous estimate could be three tax payers for every one spouse and every one child – providing 144,600 tax payers for a 60:40 ratio.
Can you see the problem here? Top and bottom exodus!
Australia is losing its baby boomers from the workforce at an unprecedented rate: approx 540,000 a year over an 11-year period. And an increasingly large number of our smart kids are leaving 'home' too.
Welcoming around 145,000 tax-payers into the country comes with a 'hidden cost'; their dependents become a cost factor within the tax base.
So, to answer the original question: the current structure and number of immigrants will not reduce the effects of the demographic changes unfolding in Australia.
Worse though, is that the 2015 Intergenerational Report, handed down in March this year by the then Treasurer Joe Hockey, all but confirms Australia is headed for a financial disaster of mammoth proportions.
And it's due just 40 years from now, around 2055. For property investors to survive the demographic storm, we need to make smarter, better researched decisions and buy in the right locations, for the right reasons. During my monthly boardroom events, I explain why investors chasing capital growth and/or buying negatively geared properties will struggle to grow their portfolios over the years ahead.
About the Blogger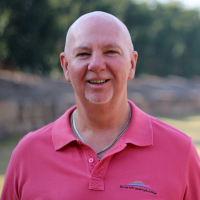 Kevin Lee of Smart Property Adviser is regarded by many as Australia's most trusted property investment adviser. Since 1999, Kevin's been the go-to-guy for people when they need honest finance and property investment advice and guidance.
Kevin hosts a regular Investors' Boardroom and investors from around the world fly in to Sydney to attend. More information is available at www.smartpropertyadviser.com.au
Top Suburbs
Highest annual price growth - click a suburb below to view full profile data:
latest news