When owners lease out their property, they hand over control of a valuable asset to a virtual stranger. While most tenants take good care of their new home, others betray the landlord's trust.
It is impossible to predict with certainty which people will be dream tenants and which will be a nightmare. However, investors can take steps to minimise the risks and increase the likelihood of a stress-free tenancy.
Common scenarios
Tenants who fail to pay rent create a financial burden for owners. This is particularly problematic for investors with a limited income who rely on rent to service their loans.
"As an insurer, the most frequent claim we see is for loss of rent, where the tenant is behind in their rent or has absconded," says Carolyn Parrella, executive manager of Terri Scheer Insurance.
Another common issue is tenants who cause damage to the property out of anger or spite, says Leah Calnan from Metro Property Management. Tenants are most likely to act out when the landlord–tenant relationship has soured.
According to Lisa Indge from Let's Rent, some tenants may repeatedly request unreasonable or unnecessary repairs, and won't accept 'no' for an answer. In addition, in rare cases tenants might engage in antisocial or even violent behaviour towards the property management staff, landlord or neighbours, she warns.
Before the tenant moves in
Picking the right person to live in your property can go a long way towards preventing problems. To attract a good quality tenant, Ms Parrella suggests owners keep their property in good repair.
"You're going to attract a better quality tenant if your property is attractive to people," she says.
Once applications are received, screening can weed out habitual late-payers and behavioural red flags, Ms Indge believes.
"Without question, you don't want to be putting someone in a property that you think is going to be difficult, have unpleasant outbursts or cause malicious damage. You want to avoid those sorts of people at all costs," she says.
To identify potential troublemakers, it is vital to follow all screening procedures – but not all agents do, according to Ms Calnan. She says she frequently sees tenants with incomplete applications get approved by other rental agencies.
Nonetheless, even the most thorough property manager cannot see into the future.
"At the end of the day, an applicant who might look fantastic on paper may turn out to be the tenant from hell. The property manager did all the necessary checks but life takes a different direction for the tenant and their circumstances change," Ms Calnan says.
For this reason, all the experts strongly encourage owners to consider taking out the appropriate level of insurance for their rental.
When choosing a policy, investors need to consider whether its inclusions will adequately cover their needs, Ms Parrella says. Every company offers different levels of coverage, eg, in many landlord insurance policies, "loss of rental income" is offered as an optional extra rather than a standard clause.
"That's the thing you're most likely to suffer from so you should really consider that an important part of the insurance policy," Ms Parella says.
An applicant that might look fantastic on paper may turn out to be the tenant from hell.
Addressing rental arrears
Property managers generally have systems in place to prevent late payment during tenancy. Ms Indge is a great believer in a zero-tolerance approach.
As soon as the rent is overdue, Ms Indge informs the tenant they are in breach of their lease. Legislation in each state sets out the timeframes for when tenants can be evicted for overdue rent – when this limit is reached, Ms Indge sends out a termination notice.
"It's about throwing the legislation into the equation early on and letting the tenant know, even in our induction process, that we do not tolerate rental arrears. As soon as the rent is in arrears, they have breached their lease," she says.
To cut down on the risk of late payment, Ms Indge suggests owners opt for a direct debit arrangement. That way, the rent will always be paid on the same date and the manager will know within 24 hours if the transaction is unsuccessful.
"We don't even hand the keys to the potential tenant until they have signed a direct debit form and provided us with those details," she says.
If rent is consistently delayed, Ms Calnan encourages landlords and property managers to investigate the reasons why. In some cases, the payment dates may be out of sync with the tenant's income stream.
"It could be that their pay structure isn't working for their rent cycle. For example, instead of having them on a monthly rent due cycle, put them on a fortnightly rent due cycle in line with their income or Centrelink benefits," she says.
However, she also takes a no-nonsense approach to arrears and suggests landlords use the legislation to enforce their contract.
"Owning an investment property is a business. There might be the odd reason why you don't immediately start the enforcement process, or you may delay it by a week because of extraordinary circumstances, but you have to be tough," she says.
Ms Parrella warns owners against entering into special arrangements with tenants who are caught short, like a tenant who has missed a week's rent offering to pay extra over upcoming months.
"It never gets right; the tenant never gets up to date and the loss for the landlord can grow and grow," she says.
Malicious damage can often occur due to a breakdown in the relationship between the agent or landlord and the tenant.
Bad behaviour
Another area where landlords need to stand firm is tenant behaviour. Ms Indge believes owners should make their expectations clear from the start and not waiver in their principles.
"If you accept the movement of a boundary, you're setting yourself up to fail," she says.
She encourages stamping out any antisocial behaviour at the first sign of conflict. This can be particularly important in apartment buildings where the owner may be liable if their tenant breaches body corporate rules or is considered a nuisance.
If the tenant becomes belligerent or violent, Ms Indge believes owners and agents must act to protect the management team.
"If a tenant is being threatening, report them to the police immediately," she says.
To keep an eye on the property's condition, owners should request the maximum number of inspections allowed by legislation, even for tenants with a good track record, Ms Calnan suggests.
"Just because you have a long-term tenant in the property doesn't mean you should push the inspections out to be an annual event rather than every six months. Owners think 'I'll just let it go, I don't want to bug the tenant,' but a lot can happen in six months," Ms Calnan says.
Any planned repairs or maintenance should be confirmed in writing so that everyone is on the same page, she recommends. For example, if the owner gives tenants permission to paint, they should also confirm acceptable colours, the scope of the work and the expected quality.
The most dangerous time for tenancies is after a termination notice has been served. In Ms Parella's experience, tenants occasionally express anger by trashing the property on their way out.
"If a tenant has been asked to leave the property, very often there will be damages that will be found at the time like holes kicked into walls or damage to carpet, windows and curtains," she says.
Fostering a positive relationship with the tenant can help avoid this scenario, Ms Indge believes. She sees treating tenants with respect and understanding as a guiding principle for property managers and owners.
"Malicious damage can often occur due to a breakdown in the relationship between the agent or landlord and the tenant. There are difficult people out there but if you respect your tenant and you act professionally, then that's the best way to combat against that," she says.
Getting the right property manager
Most landlords have little direct contact with their tenants – they rely on their property manager to be their eyes and ears. It is imperative to choose the right person to represent you, Ms Calnan says. In her view, a cut-price property manager may also deliver subpar service.
"Investors need to realise they've spent all this money on doing the research to buy the right properties and on advisers to tell them which property to buy. Then they seem to short-change [themselves] on their choice of property manager looking after their asset in the long term," she says.
Ms Indge encourages investors to think carefully about the property manager's professionalism and conduct. Owners should also ask for examples of how the manager would handle tricky scenarios.
"The agent needs to be demonstrating that they understand how to deal with repairs and also how to deal with difficult situations. How do they protect you and minimise your risk as a landlord and what do their clients say about them?" she says.
Ultimately, a good property manager can safeguard your financial future. For owners who choose to self-manage their property, the same principles apply: set guidelines, stick to procedures and be respectful. Being firm but fair may be the surest way to help your tenancy run smoothly.
"It's about setting those boundaries and advising that certain behaviour is not acceptable," Ms Indge says.
Investor story: Forced eviction
Jo Leditschke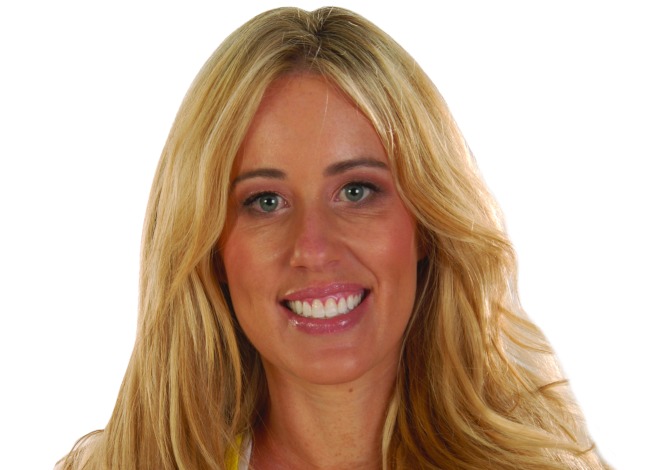 "I have been a landlord for over 14 years. I manage my own properties and overall, most tenants have been great.

I did have one tenant who had friends over every single night. Although he was not having wild parties, he was very loud. Because it was an apartment, a lot of people in the block complained. One lady claimed she had to stay in hotels and take time off work because it was so bad.

I gave him several warnings but, despite the promises, the behaviour continued. It was a tricky situation as he was a good tenant – he paid on time and looked after the place well.
The complaints eventually went to the body cooperate who issued me with a warning as the landlord. I was then forced to issue the tenant with a notice to vacate. After a few days, he rang me up and asked if he could leave earlier as he felt uncomfortable that the neighbors did not like him.
Ultimately, it had an impact on my cash flow because I had to find a new tenant. Then again, I was happy to have him leave of his own accord instead of the situation getting messy. There were a lot of angry people in the block and one of the other landlords even said they would seek compensation from me if they lost their tenant.
If vacancy rates are high and there aren't many applicants around, sometimes we may not do all required checks. It is hard when you just want to find a tenant but the risks of getting the wrong person could have a worse impact in the long term."