With capital city markets coming off the boil, investors look towards northern inland NSW.
Blogger: Simon Pressley, managing director, Propertyology
The property markets of 10 out of the 13 local government authorities (LGAs), which make up the NSW region of Northern Inland, are ranked in Australia's top 30 per cent property markets over the last 15 years.
Gunnedah and Liverpool Plains were the equal best-performing markets in the region, with a national ranking of 38th out of the 550 LGAs in Australia.
The median house price in Gunnedah increased from $80,000 at the start of 2000 to $290,000 by the end of 2014. The average annual growth rate of 9.6 per cent plus the 5.8 per cent rental yield equates to a total annual return of 15.4 per cent.
Liverpool Plains' median house price increased by an average of 7.9 per cent per annum and its average rental yield is 7.5 per cent.
Propertyology conducted a study to compare the historical property market performance of each of Australia's 550 local government authorities between 2000 and 2014. Given that some property markets have higher rates of growth and others have higher rental yields, Propertyology calculated the 'total return' (average annual growth rate plus rental yield) and we then ranked the LGA's from 1 to 550 based on this performance.
Glen Innes (ranked 70th), Narrabri (49th), Moree Plains (81st), Guyra and Inverall (equal 92nd) all featured in Australia's top 100.
Tamworth had the highest population growth rate in the region – 1.1 per cent per annum for the last 10 years compared with the 1.6 per cent national average. With a population in excess of 60,000 people, Propertyology regards Tamworth as an exceptionally strong regional service centre with an economy that is comparable with capital cities in regards to industry diversity. Tamworth's property market was equal 163rd (with Uralla), making it among the best 30 per cent based on overall historical performance for the last 15 years.
Tenterfield (107th) and Armidale (173rd) out of 550 also performed exceptionally well.
Propertyology's study concluded that population growth doesn't have the big influence on overall return as many think. The historical evidence shows numerous locations performed strongly in spite of modest, or even no, population growth. For example, Moree Plains' population declined by an average of 0.6 per cent per annum and both Narrabri and Liverpool Plains had zero population growth, yet they all performed better than each of the 43 LGAs in Greater Sydney. Affordability and lifestyle are the common denominators.
The Northern Inland region contains locations that tick a lot the boxes that Propertyology looks for when helping mum-and-dad investors to take advantage of the many opportunities that Australian property markets have to offer.
Gwydir was the region's worst-performing property market, ranked 417th.
Contact this Blogger Immediately
About the Blogger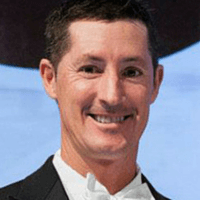 Simon Pressley is Managing Director of Propertyology. Having being awarded Australia's buyer's agent of the year on three consecutive occasions, Simon is a REIA Hall Of Fame Inductee. Propertyology's core business involves full-time analyses of property markets all over Australia. Working exclusively for property investors, their service involves buying properties in strategically chosen locations all over Australia.
Top Suburbs
Highest annual price growth - click a suburb below to view full profile data: