Crime is a big problem in our society, and unfortunately strata communities are not immune from it.
Blogger: Stephen Raff, CEO, Ace Body Corporate Management
Often cited as one of the big advantages of community living is the thought that because multiple people have a vested interest in a property there will naturally be a reduction in crime.
This is only partially true, as crime can appear in a variety of ways and strata communities by design may lead to multiple people being affected at the exact same moment. Vandalism or damage to common property may determine that the whole strata community is liable to the costs associated with the damage even if a lot owner's individual property was not actually involved.
Vandalism to common property resulting in broken glass, graffiti or damage to a property's structure will normally be covered by your strata insurance policy; however, this can often lead to lengthy wait periods and reduce the overall appeal of your property in the meantime. The best policy is to prevent crime from occurring at your strata community in the first place.
During my time in the strata industry, I have seen numerous examples of quality and effective security measures that have added financial value to owners' property as well as peace of mind knowing that they live in a secure environment. In contrast, I have also seen properties with no security features at all and others with expensive security systems that have been poorly installed and bring no actual safety benefits to the strata community.
There is an upcoming book by Andrea Barratta titled 'Making Buildings Safer: A 5-step strategy to reduce crime in our community', that provides a clear and structured blueprint for strata communities, strata managers and developers dealing with security concerns. Mr Barratta suggests having an adaptive rather than reactive security design and notes that the security technology must match the needs of the actual strata community.
Reading through this book gave me a number of proactive ideas that strata communities should consider to make their community safer, as ultimately even the most advanced and modern security system can have weaknesses.
Crime creates a climate of fear and mistrust in your strata community, many people begin to withdraw into their homes and lose contact with their neighbours. As people become a recluse in their own homes, crime will naturally increase as residents stop being visible to outsiders and relinquish any sense of community that they once enjoyed.
What should I do?
Contact your local police department and see how they are being proactive in reducing crime in your area, as many of the concepts police are attempting to implement can be trialed in a strata community. So it may potentially be a win for both the police and the security of your strata community. Local councils can also be contacted to seek their opinion on relevant crime prevention policies in your local area.
Be active in community social media pages and your strata client portal, these pages may include important information on what to do in terms of an emergency and warnings of possible crime in your strata community.
Organise a subcommittee focusing on crime prevention in your strata community, the committee can target central issues that are causing crime in your area and a possible strategy to remedy this.
Watch out for your neighbours and report any suspicious behaviour to the relevant authorities. Crime on your neighbour's property may also be a crime on your property when living in a strata property, so be vigilant and proactive in reducing crime.
It is critically important to never put your own personal safety in any danger when attempting to reduce crime. While it is definitely advantageous to be visible and conscious of crime, ultimately in serious situations it is always best to notify the police directly and allow them to do their job. It is hoped that the preventative measures in place to reduce crime in your strata community will hopefully limit these dangerous situations from occurring in the first place.
Contact this Blogger Immediately
About the Blogger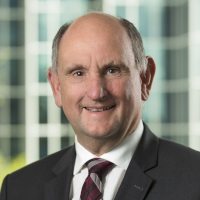 Stephen Raff is the CEO of Ace Body Corporate Management which manages more than 60,000 units in Australia with property and assets under management worth $20 billion. He is also the author of the new book, Strata Living Stories, and the bestselling book, The Body Corporate Handbook.
More from this writer
Top Suburbs
Highest annual price growth - click a suburb below to view full profile data:
latest news