As a landlord, it's important to be able to determine the difference between accidental damage and general wear and tear, so that the matter is dealt with accordingly.
Blogger: Julianna Forsyth, head of Harcourts Complete, Harcourts
A common frustration for many landlords is accidental damage that can occur at their investment properties. While accidental damage is something your property manager will deal with swiftly on your behalf, normal wear and tear is a bit different. Here, we explain the ins and outs of both.
The reality is that wear and tear on a rental property will occur over time.
The first thing to be aware of as a landlord is that normal or a reasonable amount of wear and tear is acceptable, so it's important to have realistic expectations.
Rental properties won't remain in exactly the same condition at the end of a lease as when the tenants first moved in.
While tailored landlord insurance can cover claims for accidental damage, wear and tear is generally excluded and cannot be claimed.
What is considered accidental damage?
Accidental damage is defined as being caused by a sudden and unexpected event. This might include spilling red wine on the carpet or a window breaking. If you have landlord's insurance, this is the kind of damage that a claim can usually be made against; alternatively, it may be the tenant's responsibility to fix.
What is considered normal wear and tear?
In contrast, wear and tear accumulates over time. Using the carpet example, depending on the product's quality, its life span could be five to seven years. This means that if a tenant has been in the property for a number of years, you can expect there to be signs of foot traffic and flattened or bare patches.
In insurance terms, the carpet has not been damaged accidentally or maliciously, but can be in a reasonable condition given the tenant's time in the property.
This wear and tear cannot be claimed on insurance and should be expected as part of owning an investment property.
One of the main reasons landlords confuse wear and tear with accidental damage is because after leasing their property they often don't see it again until the end of the rental agreement.
This is why it is important for property managers to carry out regular inspections and advise landlords on the property's upkeep. If you are not receiving regular updates on the upkeep of your investment property, you should bring this up with your property manager.
Regular inspection reports form part of good property management, and a good inspection report to a landlord will include some photos so that there is a visible image of the property during the time of tenancy, including images of any damage observed at the property.
Handy guide: accidental damage versus wear and tear
Examples of accidental damage:
Any permanent carpet stain
Hole in the wall caused by tenant
Cracked floor tiles caused by tenant
Shattered windows or built-in mirrors
Examples of wear and tear:
Foot traffic marks on carpets
Scuff marks on floor coverings
Dirty hand marks on curtains/blinds
Grease accumulated in the stove range hood filter
About the Blogger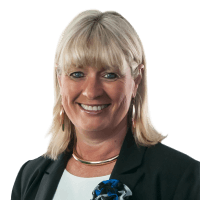 Julianna is the head of Harcourts Complete. She works with Harcourts Operations Managers for Property Management to build on the great work already done in developing and delivering a 'Harcourts Way' for property management.
While beginning her working life in a law firm, in recent times Julianna has worked with the Real Training Team providing training, coaching and technology to clients throughout New Zealand, Australia, the UK and South Africa, including speaking at AREC. Having spent 10 years leading a team of twenty plus commission only agents into the world of client benefit systems, Julianna brings a wealth of knowledge, experience and expertise within the real estate.
Top Suburbs
Highest annual price growth - click a suburb below to view full profile data:
latest news