When nothing is going wrong, paying insurance can feel like a waste of money – but should the worst happen to your investment property, the premiums for landlord insurance may suddenly seem insignificant.
The point, of course, is that insurance protects you when things are going wrong, not when they're going right.
Landlords know they're taking a risk when they put their properties in other people's hands, but can landlord insurance mitigate these uncertainties?


What is landlord insurance?
Owners of rental properties are given a broad level of protection under landlord insurance policies, according to CGU national personal lines manager Reece Williams.
While inclusions vary, the policy will generally cover issues like damage to the property from severe weather, malicious damage by the tenant and loss of rental income, Mr Williams explains.
Smart Property Adviser's Kevin Lee says the main purpose of landlord insurance is often to cover default on the rent.
Indeed, statistics from Terri Scheer insurance show that up to 45 per cent of landlord insurance claims in 2012 were to recoup lost rent.
"The primary risks include if your tenant vacates in a hurry and owes you back rent but you don't even know they've gone," Mr Lee says.
"With most policies, you have the ability to claim a certain amount or a certain number of weeks' rent. That's really important."
According to Mr Lee, most policies will also cover the landlord's contents, which can include items such as curtains, carpets, kitchen fittings and bathroom fit-outs.
In his experience, legal costs and liability are also an important inclusion. Policies should provide cover if someone injures themselves at the property or if the landlord has to pursue an eviction, he says.
However, investors need to keep in mind that policies vary, with some companies excluding certain types of loss, Terri Scheer insurance executive manager Carolyn Majda says.
"It comes back to reading and understanding the policy wording to make sure you have all the cover you need," she says.
Lisa Indge, director of property management company Let's Rent, encourages owners to carefully consider whether the policy will meet their needs.
"Owners tend to believe that all insurance policies cover them for the same issues; however, our experience is that this is not the case," she says.
"Some policies will not cover the first four weeks of arrears or will only cover malicious damage and not accidental damage."
Mr Williams also urges caution, particularly when offering tenants special conditions or exceptions.
"Know the conditions of your policy before you make allowances for your tenants. For example, most insurance companies will not cover damage caused by pets," he says.
Many investors conflate building insurance with landlord insurance, but Ms Majda explains the two have distinct roles.
"A lot of building insurance will exclude damage caused by tenants, for example," she says. "Also, a normal building insurance won't provide any cover for loss of rent because they are designed for owner-occupied properties generally."
Do you really want all the risk on your shoulders or do you want to transfer the risk to the insurer?


How does it work?
Landlord insurance can be taken out on any type of rental property. While policies for houses and units are broadly similar, they require different inclusions and premiums, Mr Lee says.
"A house can be, at minimum, three to five times the cost of a strata title property. This is primarily because, in a strata title property, the landlord's insurance does not cover the building," he says.
In a unit, the body corporate is responsible for insuring the building itself, so owners only need to safeguard the interior of their unit. On the flipside, Mr Lee explains, house owners save money on strata fees but have to pay to insure their whole house and yard.
"If you have a house, you actually insure the building as well as your contents and that's why your costs are so high," he says.
Nonetheless, Mr Lee believes the costs are affordable in both cases, especially because they qualify as a tax deduction.
"On a strata title property, you're talking less than $350 a year and on a house, maybe $1,200," he says.
Ms Majda also believes that insurance tends to be good value for money. "Depending on the type of policy, it could be less than the cost of one week's rent and it's a tax deduction under the current laws. It's almost a no-brainer; it is just one of those things you have to have," she says.
Timing is critical when taking out a policy because, generally, a company will not cover losses that have already taken place, she says.
"It's really important that you take it out at the start of the tenancy or when you first advertise the investment property – even before the tenant is in there," she says.
If the tenant is already behind in their rent when the owner signs up, the insurance company is unlikely to pay out a claim, Ms Majda says. She encourages investors to ensure their tenant is up-to-date before they investigate insurance.
Similarly, owners need to make sure they have done all they can to minimise their loss. Sitting back and failing to act may jeopardise the possibility of a claim being accepted.
"If a tenant is getting behind in their rent, it's important to make sure either the landlord or the property manager is serving the correct notices within the timeframe. If there is damage done to the property, it needs to be made secure straight away," she says.
As soon as a loss is incurred, investors should contact their insurer and get the ball rolling on the claim, says Mr Williams. The company will then assess the claim against the circumstances before they make a ruling, he says.
It comes back to reading and understanding the policy wording to make sure you have all the cover you need.


Should you get landlord insurance?
Landlord insurance involves paying today to ward off potential losses tomorrow. So are the potential damages and costs enough to justify ongoing payments?
"Without question, we believe all investors should be insured," Ms Indge says, adding that she believes investors without insurance are putting themselves in a precarious position. She frequently encounters owners who believe the bond will be sufficient to cover any issues that arise.
"Our experience is that the bond will cover general issues with minor arrears, minor damage and cleaning to a property when a tenant vacates, but that is all," she says. "If you consider all the other things that can go wrong and the costs associated with these matters, insurance is really not an option but essential."
Ms Majda agrees, warning that the bond is "rarely enough" to set things right.
"The claims that we see are often loss of rent and there will also be some damages payable as well. While you might have the bond to cover some expenses, you need to consider all the other things, like the re-letting costs," she says.
Similarly, some landlords believe insurance is unnecessary because they will have recourse against the tenants through the legal system. However, these processes can be costly, Mr Lee warns.
"If you have to take up a case against your tenant to get them to vacate, it can be a lengthy, drawn-out system," he says.
Without any kind of protection, owners may be on the hook for legal expenses just to get the tenant to pay their dues.
Ms Indge, meanwhile, believes landlords can sometimes be short-changed by relying solely on legal action to safeguard their investment.
"One other point to consider is that once the bond is used up and the tenant still owes $4,000 in arrears or damage costs, who is going to pay this when you cannot find the tenant or the tenant has no employer who will handle the garnishee of wages?," she says.
"Debts are surprisingly difficult to finalise and can take months to resolve, if at all."
Selecting a tenant carefully may decrease the risks involved in renting. Mr Williams urges investors to choose reliable tenants, have a property rental agreement in place and conduct regular inspections to minimise any potential for loss.
Debts are surprisingly difficult to finalise and can take months to resolve, if at all.

But Mr Lee says while rental references are a helpful indicator, there is no sure fire way of identifying a tenant who will look after your property responsibly.
"Nothing guarantees the calibre of the person will be the same going forward as it was in their previous tenure as a tenant," he says.
"Somebody on a thousand dollars a week today, who has been a really good tenant, suddenly loses his job and gets depression. As a result he may not be such a good tenant going forward," he says.
Ms Indge believes even good tenants can become problematic if a crisis throws their life off track.
"Let's say your tenant loses their job or is made redundant. It is sad to say that most people are not prepared for this eventuality and live from one pay cheque to the next," she says.
"They might see the rent as being the last thing to pay."
On top of everything else, even properties with the best tenants may fall in harm's way. Storms, flood, fire or other factors outside anyone's control can destroy an investment property and, in some cases, leave the owner without an income stream, Mr Lee warns.
He himself owns a property in a high-risk flood zone in Queensland and says he would "never not have landlord insurance" on the property.
"It's amazing how many people are uninsured and live in high-risk areas," he says.
"If you're a professional property investor, this is about being sensible and making business decisions. Do you really want all the risk on your shoulders or do you want to transfer the risk to the insurer?"
Mr Williams suggests owners with cash-flow positive properties are particularly vulnerable to disaster.
"Many landlords rely on the income from their rental properties for their livelihood. In these cases, the loss of income could be significant for landlords if they don't have the right insurance," he says.
Ms Majda suggests self-managed landlords may also be at higher risk of suffering damage from poor upkeep or a malicious tenant. Due to this risk, many companies may not allow a self-managed investor to take out landlord insurance, she says.
Mr Lee believes that ultimately, the biggest selling point of landlord insurance is the promise of a worry-free life.
"You don't want your investment properties to be a burden on your shoulders. You don't want to be thinking about them and worrying about 'what if they burn down and it's uninsured'," he says.
Skimping on landlord insurance may save investors money, but it is difficult to put a price on peace of mind.
Investor profile
James Cutler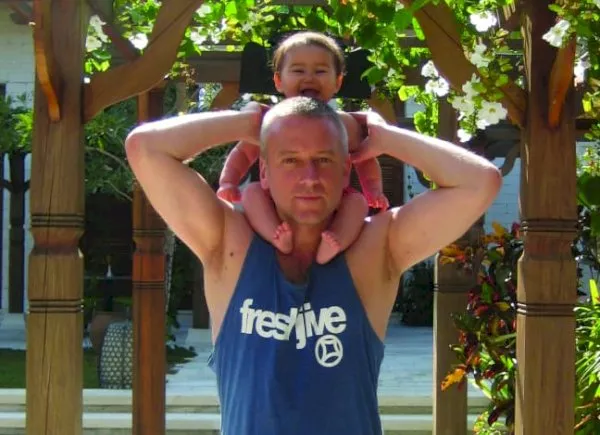 "I have been investing in property for the past year and a half. It always struck me as a logical thing to do and potentially a win-win situation. I have four properties now.
Nothing in Sydney is cheap, but landlord's insurance seems amazingly cheap for what they offer, which is complete cover for only a few hundred dollars a year. I think it's one of the only bargains in the city.
Especially when you're just holding one or two properties: if you take a hit and lose the rental income on one, you really need that cover. It's a double-whammy because you've lost rent, so you need to make up that money somehow, plus you have to pay for repairs.
Landlord insurance protects my income stream and minimises the chance of me having unexpected expenditure.
Personally, I buy in cheaper areas in the outer west [of Sydney], so I get the higher yield. Because of that, there may be a higher chance of getting the type of tenant who might trash the place. However, even if you're buying in Surry Hills, there is still that chance.
From my perspective, $350 a year is a small price to pay to cover all eventualities."
45% of all claims paid to policy holders by landlord insurer Terri Scheer in 2012 stemmed from loss of rental income (Source: Terri Scheer Insurance)
87% of investors making loss of rental income claims had tenants default mid-way through tenancy or abscond (Source: Terri Scheer Insurance)
81% of landlords who use a property manager have landlord insurance (Source: Australian Landlords Panel 2012)
54% of self-managed landlords have this type of insurance (Source: Australian Landlords Panel 2012)