Over 70 per cent of property investors hold just one investment property, according to statistics from the Australian Taxation Office (ATO). Indeed of the 1,764,924 property investors in 2011, just 96,991 had three properties (the "minimum" amount to build a sustainable retirement through property, according to Damian Collins, managing director of Momentum Wealth) and just 15,264 had six or more.
Ben Kingsley, director of Empower Wealth, says it's astounding how many people save and struggle to buy their first investment property and then simply give up.
"Usually one property is not enough to retire comfortably," he says. "But people don't understand what results they should be getting from their investment property and don't know how to forecast for their retirement. They assume that one property will be enough and they don't crunch the numbers."
Usually one property is not enough to retire comfortably.

Why stop at one?
Brendan Kelly, director of RESULTS Mentoring, says there can be a massive psychological barrier to people moving beyond their first property.
"People question whether they can handle three properties. They might have had problems getting a purchase across the line or they may have had a difficult tenant. Maybe the bank says 'no'. It can become too hard too easily in the eyes of inexperienced investors.
"It's great for people to buy one property and wear the badge – 'I'm a property investor' – but there's often a lack of clarity around why they're actually investing. Why are you investing? What do you want to get out of it? What are the properties going to deliver?"
Margaret Lomas, founder of Destiny, says this lack of clarity can prevent people from building a sizeable portfolio.
"People often stop at one because they lack the education and support to know how to actually build a portfolio. They often buy the first because they've seen a glossy brochure or the house down the road and so they buy because it's easy," she says.
"Building a portfolio is harder and this is why it must start with education. Just like a doctor studies at university to learn how to become a good doctor, all investors should study first to become a good investor. This will save the investor from mistakes and ensure they build a strong portfolio."
Mr Kingsley says another recurring issue with first-time investors, which prevents them from growing their portfolios, is poor purchases.
"A clear reason why most people stop at one is because what they've bought hasn't delivered. If they're not seeing those investment returns, this scares people off wanting to invest such a large sum again.
"They've made the wrong area and asset selection and it's underperformed. It scares people off from trying again – when in reality it should scare them into action. It should scare them into getting it right and getting solid advice which will help them get a better result next time around."
Mr Collins says most people really struggle to save up the deposit for their first purchase, so will rely on equity for subsequent purchases. If you purchase a property which doesn't experience capital growth, growing your portfolio will become increasingly difficult, he says.
It's great for people to buy one property and wear the badge – 'I'm a property investor' – but there's often a lack of clarity around why they're actually investing.

Many inexperienced investors also fail to account for the additional costs that come with owning a property.
"You need to have some cash flow for repairs and maintenance," he says. "That's just one of the costs of doing business. You've got to factor that in. Too many people don't factor it into their budget that they're going to have to spend a certain amount on maintenance each year."
Mr Collins says if this is something which has been holding you back, or cash flow is an ongoing issue, you should vary your taxation to help you manage throughout the year.
"If you're struggling with cash flow throughout the year and then you're getting a lump sum from your tax return, this isn't the most effective way to do it," he says. "It would make your life a lot easier if you did a PAYG tax variation rather than waiting until the end of the financial year to get the tax back."
In addition, he says some investors who struggle to move beyond investment property number one, are simply being stubborn and aren't willing to make sacrifices now for future benefit.
"The thing is, you're going to have to sacrifice something at some stage – it's just a question of whether it's now or in the future when you're retired and you're trying to survive on the pension," Mr Collins says.
"Your first property might be one which will experience rapid capital growth, but that might mean it's experiencing negative cash flow at first – so you might need to make some simple sacrifices to manage your cash flow."
Ms Lomas says if investors can get over the hurdle of getting their first property, they shouldn't stop there.
"The first purchase is definitely the hardest. Once this is in your portfolio, you'll realise it didn't kill you and it was probably easier than you thought. I find most investors will take a long time for that number one, but then buy number two straightaway."
However long you take to make purchase number two, you need to remember why you're buying property and ensure you have a strategy which is helping you build wealth, not just collect assets, Ms Lomas says.
"Always remember that the aim of a property portfolio is for the underlying assets to grow and create an improvement in your net worth," she says.
"You should purchase property number two the same way you purchased property number one – before you get any property you should have a strategy and get some good quality education. Remember the aim isn't to buy a property – it should be to build a portfolio. From the first step, this is the goal."
The thing is, you're going to have to sacrifice something at some stage – it's just a question of whether it's now or in the future when you're retired and you're trying to survive on the pension.
Investor profile: Natalie Stupka
'People told me not to invest – now I'm laughing'
In 2009, Natalie Stupka was sick of renting and, despite advice to the contrary, decided to jump on the property ladder.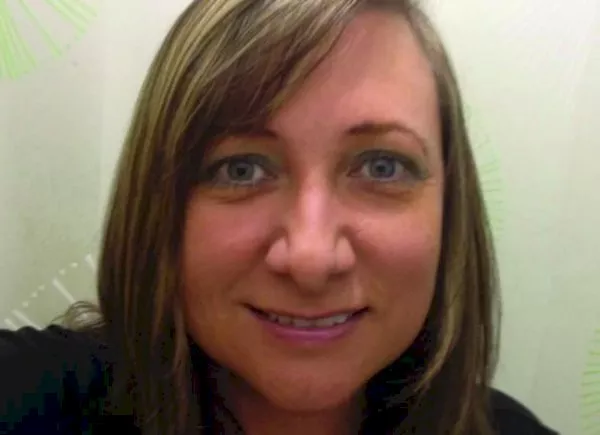 Natalie had been living in Sydney's Redfern for some time before she became sick of "wasting money" on rent.
She'd been keeping an eye on the property market in the area and had worked hard to save up a deposit. In 2009 when she was in her early 30s, a two-bedroom, two-bathroom unit came onto the market, which also offered 180-degree views of the Sydney CBD and ANZAC Bridge, a spa bath and off-street parking.
It was originally listed on the market for $550,000, but over time the asking figure dropped down to around $450,000.
"The vendors were desperate to sell," Natalie explains. "They were in quite a bit of financial strife. I managed to get the price down to $435,000."
Natalie's biggest difficulty in purchasing the property came when she was trying to secure the loan.
"It was difficult to save my deposit to be honest. I had proof that I had been saving and that my deposit was genuine, but the bank didn't believe it was all genuine savings, so I had to pay lender's mortgage insurance, which I wasn't really happy about," she says.
Natalie had purchased the property to function as an investment that she could move into down the track.
"When I bought the property I was renting two minutes down the road, I had a housemate and it wasn't the right time to move," she says. "But I just wanted something that was mine – something that I could live in if I wanted, renovate if I felt like it or make money from."
The unit also came with tenants who had lived there for over 10 years and Natalie was in no rush to move them along.
In late 2010, when Natalie's lease on the property she was living in wrapped up, she decided to move into her investment property. She did some renovations and stayed for about a year and a half.
She then moved down to her now-husband's property on the New South Wales south coast, but had no desire to let her Redfern property go.
"It was a brilliant buy and I knew the market was only going to keep going up. To be honest even if my husband didn't have the property down the south coast and I had to buy somewhere else, I wouldn't have had to sell the Redfern property – it pays for itself, so I could have held onto it regardless," she says.
Today, similar apartments in the complex are selling for $650,000 and $700,000, but Natalie is in no rush to sell.
"When I was buying back in 2009, so many people told me I was an idiot for buying in Redfern, but now I'm just laughing in their face."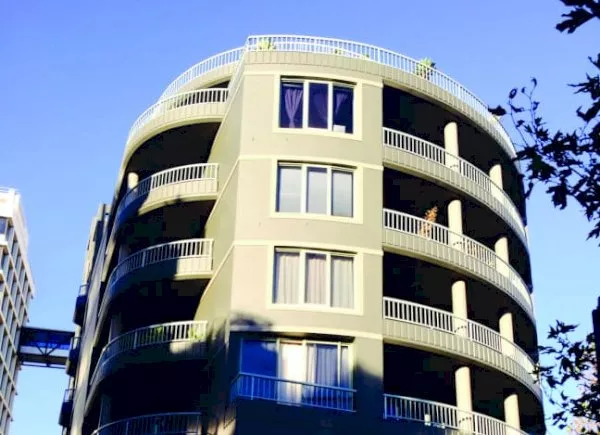 Lawson Square, Redfern, NSW
Property type: two-bedroom, two-bathroom unit
Purchase date: 2009
Purchase price: $435,000
Estimated current value: Over $650,000
Rent: $700p/w


Investor profile: Helen Christie
'I couldn't afford to make a mistake'
Helen Christie and her husband bought their first investment property in their 40s using equity from their home – but were keenly aware of everything that could go wrong.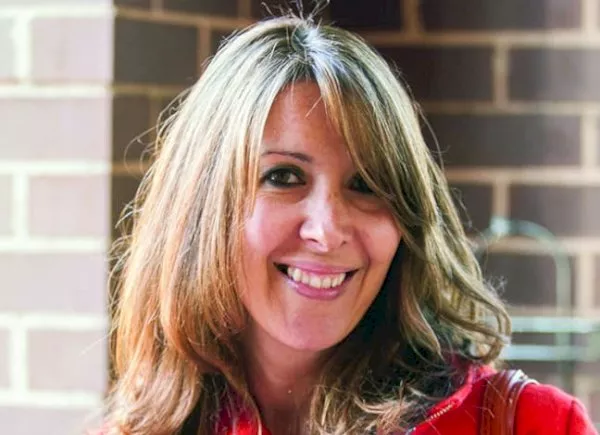 Almost as soon as she decided she wanted to invest in property to secure a financial future for herself and her family, Helen also realised how little she knew about what to do next.
"The more I looked into property investment, the more confused I got," she concedes. "So I started to read investment magazines to learn. The more I read, the more I realised what I didn't know – I didn't even know what capital growth was, or how rental yields worked.
"The more I read, the more I realised that I could potentially make a big mistake here and, being in my 40s, I really didn't have time to make mistakes."
To alleviate her fears of making a financial misstep and minimise their risk, Helen and her husband employed Melbourne-based buyer's agent Cate Bakos.
"I had no clue – no clue at all – so I really needed help," Helen says.
The couple had worked hard to pay down their principal place of residence, so were in a position to extract equity from their home to purchase their first investment property.
"It was either go out and buy more shoes for myself and waste the money, or do something for our future and for our kids' future and so it just kind of made sense. To us, buying an investment property seemed like the next logical financial step. We wanted our money to start working for us."
Margaret Lomas, founder of Destiny, says a lot of people in situations similar to Helen's are getting started in their 40s because they've been spending time building their careers and raising their families.
Any extra cash, which could be used for investment purposes, is often then poured back into their principal place of residence, Ms Lomas says.
"Some people believe that owning their own home is enough," she explains. "They have been spending all their time and resources gaining equity in this home, or continuously upgrading to a better family home, thus using up all their equity and savings this way."
Ms Lomas says as people get older, they suddenly realise they may need to do more.
"As retirement grows closer and it becomes more and more obvious that there may not be sufficient funds to retain and maintain their present financial position, the importance of investing begins to grow and becomes impossible to ignore," she says.
Helen concedes that it would have been easier if she'd gotten started sooner.
"I was worried because I couldn't afford to make a mistake at this stage," she says. "I think it's easier when you're in your 20s and you have more time. That's why we wanted to do it quickly and get professional advice. I didn't want to stuff it up."
Despite her fears of getting it wrong, Helen is happy with her first investment property, which she purchased in August this year.
"The way I found the property was kind of a little bit of luck really. I took my daughter to ballet class, I had an hour to kill and I was driving through Flemington. I saw a 'For Sale' sign, so I looked it up on the internet and the inspection was in 10 minutes. So I thought 'Oh well, I've got some time to kill, I may as well just go look at it'.
"When I saw it I thought it ticked all the boxes as an investment, but I wasn't sure because I was still learning about investment properties."
Helen then contacted Cate, her buyer's agent and property mentor, to get her approval.
"It's in a great location," says Helen. "It's a nice residential street. It's walking distance to public transport and cafés. Plus (and this is my husband's favourite thing) it's low maintenance. We didn't want a fixer-upper because we don't have time."
Helen says the unit also offered two "decent-sized" bedrooms, which set it apart from other two-bedroom options.
Helen and her husband would like to purchase again in the next six months. For their next purchase, Helen says they will likely use equity from their home again, but ultimately they'd like to move away from this approach.
"For the next purchase we'll probably use our home again, but once we have two investment properties humming along and growing in value, we'll stop using our house and use the equity in the investment properties instead.
"We have a really good mortgage broker, John Bruitzman from Select A Mortgage, who has given us some excellent tips. I'm trying to learn a lot from people who know what they're talking about because we didn't know anything really."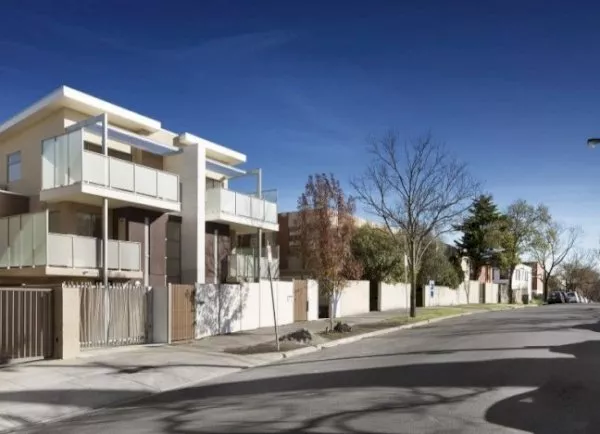 Flemington, Vic
Property type: two-bedroom, one-bathroom unit
Purchase date: August 2014
Purchase price: $490,000
Loan amount: $465,000
Rent: $450p/w
Rental yield: 4.8% 
Invester profile: Jenny and Michael
'Someone else is paying off our home'
Jenny and Michael have bought their first home, but are letting tenants pay it off while they plan their wedding and build up savings for their next purchase.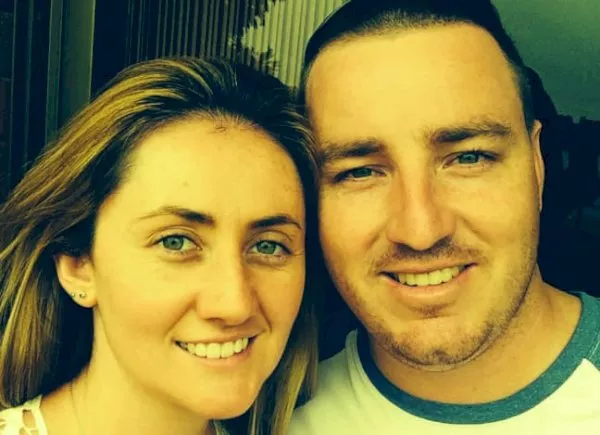 Jenny and Michael have had the benefit of time to plan out their property goals – at just 25 and 26, they have been together for over 11 years.
The couple are engaged to be married in July 2015, and wanted to get their first home sorted before focusing on the wedding.
They quickly realised that with Sydney house prices climbing, they'd put themselves in a better financial position if they purchased a property which could function as an investment before they eventually moved in.
In July 2013, they purchased a two-bedroom unit in Sydney's Gladesville for $470,000. They collectively had a deposit of $60,000, so also paid lender's mortgage insurance. In total, they had $32,100 in fees, bringing their loan to $442,100.
Fortunately, neither Jenny nor Michael are in a rush to move out of their family homes, so while interest rates are low, they have been paying an extra $300 per fortnight on their mortgage.
The property currently rents out for $400 per week and, with the extra repayments, Jenny and Michael are paying $1,500 per fortnight off their mortgage.
Jenny credits her mortgage broker, Ray Gleeson from Aussie in Ryde, for helping them get the purchase across the line.
"Dealing with that much money and powerful people such as banks and solicitors can be intimidating for first-time buyers," Jenny says. "You're dealing with your life savings which can be stressful, but Ray made the process smoother."
The couple's solicitor also noticed a mistake in the contract which delayed proceedings.
"The loss of time (and the vendor's anxiety) was then blamed on us, which caused me to panic because I thought that the real estate agent might just go ahead and sell it to someone else – but the team around us ensured it all went through, so we are very lucky," Jenny says.
The couple plan to move into the property in six months so they can make some improvements to the property ahead of the wedding.
By making extra repayments and staying at home for the past year, the couple are in a good financial position and have even considered refinancing to purchase again.
"We spoke to Ray in recent weeks about refinancing to get a three-bedroom home to live in because we've been thinking about our future and hopefully having a family – but we've decided to settle as we are for now. There's no need to rush."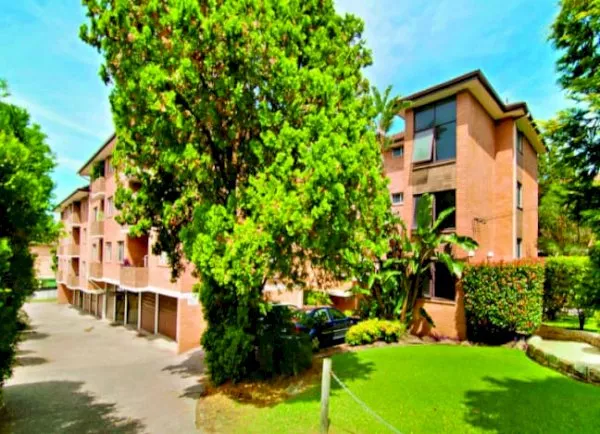 Gladesville, NSW
Property type: two-bedroom, one-bathroom unit
Purchase date: July 2013
Purchase price: $470,000
Deposit amount: $60,000
Loan amount: $442,100
Monthly loan repayments: $3,000
Rent: $400p/w
Rental yield: 4.1%