Deciding what to do with a vacant lot is not always an easy decision, but have you considered every option available to you?
Blogger: Cameron Bell, sales and marketing manager, Ross North Developments
Buying and developing property is known for being a long-standing, solid investment, with many looking to become homeowners to secure a better financial future. But if one house is a good investment, then why not build two, three, or even more? Whether you have an empty block that is waiting to be developed or own a house with a large yard space, subdivision and/or multi-unit development can be the key to fully realising the potential that your land has to offer. No matter the size of your yard, if you are looking for a bigger, more profitable investment, then the smart move is to create more than one property on your lot.
Subdividing the land
Subdividing a block creates the opportunity to boost your portfolio and profits in a shorter amount of time, even before you build anything. Not only can a sub-divided lot be developed into multiple properties to sell or lease, but one or all of the empty lots can be sold to reduce property debt or to make a profit.
Types of development
A smart way of increasing the profitability of your land is by creating more than one home on it. There are various types of property developments to choose from and the size of your block, your budget and investment goals will all help determine which of these will yield the best return on investment.
House behind house or single strata development
If you own a home on a large block of land then you may want to consider subdividing the land into two separate titles and to build another home on the new block. This is a fairly easy and common zoning type that usually suits first-time developers or those with tighter budgets well.
Duplexes and triplexes
The development of duplexes and triplexes doesn't require any land divisions and it makes for an affordable and simple property investment. These developments consist of two or three residences that share a roof or a wall and are built on a single lot. A duplex and triplex development provides many investment solutions; you can choose to live in one dwelling and rent out the other, rent out all the units or sell them once the build is completed.
Multi-units
Multi-unit developments are the most complex and costly of all the types of developments, but are usually also the most profitable and rewarding. Multi-units usually consist of three or more dwellings on a subdivided block. These dwellings can be townhouses, apartments or houses and they usually share some common facilities like parking or playground areas. If you have a large block of land in an area where R-codes and zoning are favourable, then you may want to consider investing in a multi-unit development.
About the Blogger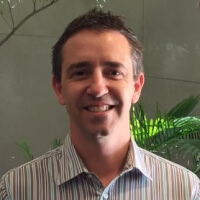 Cameron Bell is the Sales and Marketing Manager for Complete Homes. Complete Homes are new home builders in Perth, specialising in house and land packages throughout the Perth metropolitan area.
Cameron has over twenty years' experience in the building industry, including working for two storey, multi-unit development builders and for land estates.
Cameron also has his real estate agents' licence and has run his own real estate company, allowing him unique insights into the property market in WA.
Top Suburbs
Highest annual price growth - click a suburb below to view full profile data:
latest news