It's almost holiday season again, and for many out there the age-old question will come up: should you buy a holiday home or is it better to continue to rent each year?
Blogger: Cam McLellan, CEO, OpenCorp
One thing that's very important to keep in mind is that if the holiday home is to be considered an investment property, rational thinking and strategic consideration are required. It's important to be clear on your reason for purchasing. Be very careful when trying to mix the family's use of a holiday home with the wealth-building requirements of an investment property. It's very rare that the two align.
It seems that when I travel I always find myself window shopping at the local real estate office. More often than not I end up inside trying to feel out the local market. Easy to do, coffee in hand, sun's out and a few hours to kill. Slowly strolling along the main street with the family and there I am, drawn like a vortex into the agent's lair.
So what did I do?
Back in 2006 my wife and I were on holidays with her family at Apollo Bay, which is a neat little town on the west coast of Victoria. All it took was a call from some good friends of ours (also on holiday) with the idea of buying a couple of blocks close to the beach and golf course in TorquayTorquay, QLD Torquay, VIC. Yeah, I really needed my arm twisted hard on that one!
But the big question: was this a good investment decision?
In short, no. It's an okay investment but not a great investment in comparison to my standard portfolio pick.
We purchased our place at Torquay based on emotion. We were aware and happy with this fact. I was aware that this property would potentially not meet the growth requirements of our portfolio. But we had other properties that gave us the ability to add one that was for us.
So, do I encourage buying a holiday home while you're trying to build your initial portfolio? Sorry, but no. If you're buying a holiday home prior to building your initial portfolio, be very aware that this may set your wealth building strategy back for many years.
Most holiday homes are regional and therefore have a much slower capital appreciation rate than city properties. Another important factor to consider before purchasing is that the property may have a high cost to hold. Holding costs are considerably higher than a standard investment property. Agents' fees to manage the property are anywhere between 15 and 40 per cent of the rental yield. Fifteen per cent is standard. Then you'll need to add the basics: linen service, lawn and garden maintenance, cleaning after each stay, spring cleaning at least twice a year, repairs, and the list goes on.
It's also important that you're aware there's no tax deduction for the time that you're staying in the property. Don't take any short cuts, the tax office is continually looking to crack down on this.
After talking to a number of agents, it's clear that around a third of the sales that occur in holiday destinations occur just after the peak holiday period. Most holiday homes purchased are therefore impulse buys. As long as you understand this you'll start to think somewhat rationally about your purchase.
My advice is to build your portfolio with smart investments and only then go out and buy your family a holiday home once you're financially able to justify it.
Contact this Blogger Immediately
About the Blogger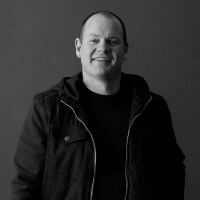 Director of OpenCorp, Cam McLellan is committed to sharing his passion and property investment knowledge with everyday Australians.
After thriving in the telecommunications, technology and recruitment sectors and making six BRW Lists in 8 years, alongside accomplished OpenCorp. entrepreneurs Matthew Lewison and Allister Lewison, founded OpenCorp. eight years ago.
Cam started investing in real estate at a young age and quickly mastered the art of building sustainable wealth. He has used the same wealth building strategy to develop a multi-million dollar business, sharing his knowledge and skill with ordinary Australians. Cam has personally bought, sold and developed numerous properties and has an extensive residential and commercial investment portfolio.
Top Suburbs
Highest annual price growth - click a suburb below to view full profile data:
latest news