Buying in a buyer's market doesn't mean you can take a lax approach to doing your due diligence and finding the right property.
Blogger: Rory O'Rourke, Principal, O'Rourke Realty Investments
The Perth real estate market is currently a buyer's market with more than 16,000 properties available for sale.
However, it is important to remember that whether you buy in a buyer's or seller's market, one fundamental golden rule underpins the property market and that is location, location, location.
Just because there are lots of properties for sale in Perth, buyers should not be tempted into buying cheap property in a poor-performing capital growth location.
Instead, they should be looking for bargains in prime lifestyle locations that offer the best opportunity for long-term profit.
Currently, there are great buying opportunities along the Perth coastline and that is where I am strongly recommending buyers should focus during 2016.
Over the past 50 years, Perth coastal suburbs have been a magnet for Perth property buyers and will continue to be so for the foreseeable future.
With property prices now being so competitive in a number of prime Perth coastal suburbs, the current property market represents a once in a lifetime opportunity for astute property buyers to get secure a coastal property.
This is particularly the case for rookie investors, first home buyers and upgraders.
Only a few years ago, a coastal property was out of reach for more first home buyers in Perth, but now there are a growing number of great buying opportunities due to record low interest rates and a downward pressure on property prices.
So my tip for 2016 is: go coastal!

Top 10 coastal suburbs for 2016:
Scarborough – Major new investment on foreshore and close to city.
Trigg – Undervalued compared to other prime coastal locations.
Cottesloe – Another prime coastal suburb that has undergone a significant price correction in favour of buyers.
Two Rocks – Affordable and with new estates opening up in the area.
Yanchep – Another affordable coastal suburb within an established community that is rapidly expanding.
Coogee – The new marina location close to Fremantle and the City will underpin growth in this southern coastal suburb.
Rockingham – Major new investment in the naval base will create job opportunities, and the foreshore is also undergoing rapid re-development.
Safety Bay – A long-established coastal suburb, which has large lots and will benefit from new housing developments further inland in Baldivis.
Secret Harbour – A master planned community that has quality housing an improving social infrastructure.
Mandurah – It was hit hard by the GFC and still hasn't recovered. There are great buying opportunities here, especially around the foreshore and marina.
About the Blogger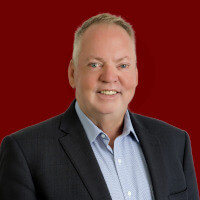 Rory O'Rourke is the principal and licensee of O'Rourke Realty Investments in Perth and has been in the property industry for over 40 years.
Rory is a former Vice President of the International Real Estate Federation (FIABCI) Australian Chapter and was inducted into the International Who's Who of Professionals for 2009/2010.
He has authored three bestselling books Born Free Taxed to Death, I sold 22 homes in one day and It's Time… the Republic of Australia.
These books can be accessed at http://www.orourke.com.au/books.html
Top Suburbs
Highest annual price growth - click a suburb below to view full profile data:
latest news