Has Sydney's property boom changed the way investors shop for properties?
Blogger: Kevin Lee, founder, Smart Property Adviser
The Sydney boom was THE topic in the media, among the dinner party set and most professionals within the property industry throughout 2015.
But, just between us, the 'hype' around Sydney's residential real estate sector was so mesmerizing that we saw hordes of people with "boom mentality" inspecting every open home, pushing the proverbial envelope all the way out to the city's furthest fringes: Campbelltown, Kingswood, St Mary's, the suburbs of Mt Druitt & Penrith.
Prior to the 2014-15 boom, it was business as usual in these suburbs. Between 2012 and 2014, many of our clients were buying affordable two-bedroom units in these areas. The average purchase price? Around $200,000, with a weekly rent between $290 to $300. Our clients didn't focus on capital growth or renovating and selling for a quick profit (flipping).
Instead, their strategy focused on cash flow and the long-term income stream you can build from this type of investment. In late 2012, a client purchased a two-bedroom unit in Saddington St, St Mary's for $190,000. With a rental of $290 a week, that unit produced a healthy 7.94 per cent gross rental yield.
A quick check on realestate.com.au this week suggests you can purchase an unrenovated two-bedroom unit in the complex next door for $329,000 – that's an increase of more than 73 per cent in a little over three years. And the rent now? Still $290 a week for a new gross rental yield of 4.58 per cent. That's simply INSANE…
In January 2013, another client purchased a two-bedroom unit on Putland St, St Mary's for $199,000. Today on realestate.com.au, a similar two-bedroom unit on Putland St is on the market for offers between $299,950 and $349,950. $350,000 for this? It's got to be a joke!
As 2013 progressed, I noticed in the 'affordable suburbs' right across Sydney that two-bedroom units in the lower price bracket were selling quickly because naive 'investors', first home buyers and some buyer's agents were competing against each other and pushing prices up. In every instance these people were paying well above the 'intrinsic value' of the properties.
Disgusted, I wrote an article in Smart Property Investment titled First time investors = Dumb & Dumber. In that article, I explained how a naive first-time investor paid above market for one of these units in the western suburbs:
"A few weeks ago I negotiated the purchase of a tidy unit in a western Sydney suburb. In my opinion, the unit was worth $215,000 tops, but in that strong Sydney market we knew we would have to stretch it to $225,000 – and that was the offer I made. NB: $225,000 would have been the record price for a sale in that block... and for the complexes on either side of it!
"We had verbal acceptance of our offer from the vendor at 2pm on the day of inspection. However at 6pm that same day the agent called me to say that a young 23-24 yr old girl had offered $232,000. She was a first time investor."
(Extracted from First time investors = Dumb & Dumber, article published September 2013).
The 'final straw' came two years ago in January 2014 when I had to pay $231,500 for a two-bedroom unit on Saddington St. This was our last Sydney purchase. Concurrently with winding up our Sydney activities, I was scouting other suitable locations – so our clients could continue investing for cash flow and not become victims of the 'cauldron' that I predicted Sydney was about to become.
Moral of the story: If you're looking to get into Sydney's western and south western property markets in 2016, be prepared to pay inflated prices for very ordinary properties. Some asking prices are more than double what our clients paid just three-and-a-half years ago. 
About the Blogger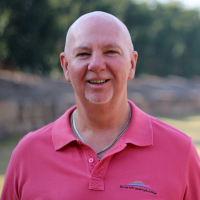 Kevin Lee of Smart Property Adviser is regarded by many as Australia's most trusted property investment adviser. Since 1999, Kevin's been the go-to-guy for people when they need honest finance and property investment advice and guidance.
Kevin hosts a regular Investors' Boardroom and investors from around the world fly in to Sydney to attend. More information is available at www.smartpropertyadviser.com.au
Top Suburbs
Highest annual price growth - click a suburb below to view full profile data: