Good news for established property owners in the Perth market.
Blogger: Shane Kempton, CEO, Professionals Real Estate Group
The residential building boom in Perth over the past four years had significantly increased the supply of the housing stock at a time of slowing population growth.
These two factors have combined to put a downward pressure on Perth established house prices.
However, REIWA figures show that new land sales are slowing with 1,684 lot sales during the September 2015 quarter compared to 3,131 for the September 2014 quarter - a fall of nearly half. 
This has been part of a downward trend after lots sales peaked at 4,299 during the Mach 2013 quarter.
Property values are based on supply and demand and the reality is that the recent building boom has greatly increased the supply of homes.
It will take some time for the slowdown in new building to impact on the established property market but we should see a positive impact towards the end of 2016 when the market should become more balanced between buyers and sellers. 
The slowdown in land sales has seen developers now offering attractive incentives to entice property buyers in many areas of Perth. However, anyone considering buying a lot needs to focus on fundamentals as this will determine the long term financial benefits of build a new home. 
Tips on buying a block of land
Stick to basics - property buyers should consider is that land appreciates in value while the value of actual home structure depreciates. Therefore buyers should choose a block that will offer the greatest potential for capital growth. When considering the long term capital growth potential of a building block, home buyers should take into account the scarcity factor of the block.


Ultimately it is this location factor which will determine the longer term capital growth of the block.
If the location of block is in an area where developers can easily replicate the housing development in a nearby area for the same cost price, then the potential for capital growth is limited. However, if the lot is near a river, the ocean and a major urban centre with good social infrastructure with limited building land, then the potential for capital growth is much higher.


The specific location of a block in new housing development is very important because blocks that are located on a quiet street or opposite a park or school will appreciate in value at a much greater rate.


The quality of the housing estate is also important. Home Buyers now want to live in estates which are planned to a very high quality with park lands, walkways and an impressive entrance.


Branding is therefore very important when buying a block of land and an estate which has an exclusive image will encourage home buyers to pay premium property prices over the longer term i.e. Dalkeith
About the Blogger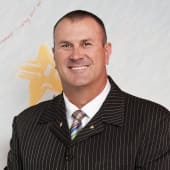 Shane Kempton is the inaugural Group CEO of Professionals Real Estate Group which has nearly 300 offices located throughout Australia and New Zealand.
Professionals have been operating in Australia for four decades and provide a wide range of real estate services to consumers.
Top Suburbs
Highest annual price growth - click a suburb below to view full profile data: